Will fight new party head on: Minister
Assam BJP president Ranjeet Kumar Dass said the new political party cannot harm the BJP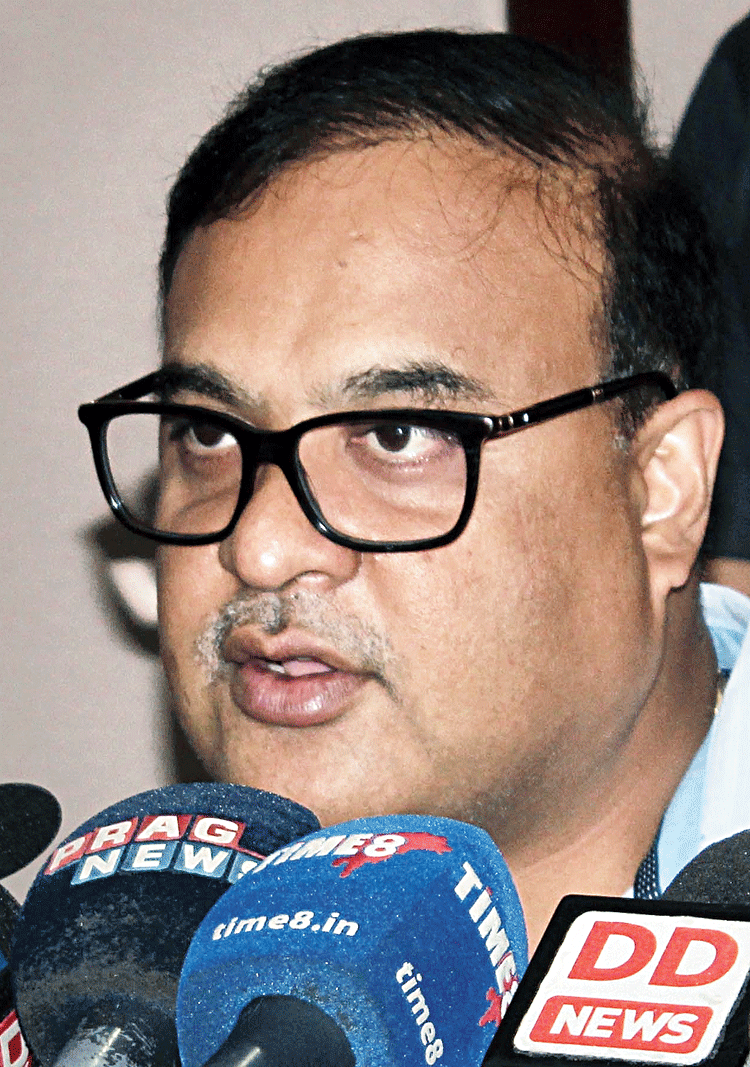 Himanta Biswa Sarma
Telegraph picture
---
Guwahati
|
Published 18.01.20, 09:48 PM
|
---
The Assam BJP on Saturday welcomed the move of the All Assam Students' Union (AASU) to float a political party and vowed to fight it head on in the 2021 Assembly election.
"We welcome the announcement by AASU that they will float a political party. We will take it head on and prove that the people of Assam are with Prime Minister Narendra Modi and the BJP," said Assam cabinet minister and convener of the North East Democratic Alliance (Neda) Himanta Biswa Sarma here on Saturday.
During the anti-Citizenship Amendment Act (CAA) protests, AASU leaders hinted at floating a new political party which would oppose all existing political parties.
AASU president Dipanka Kumar Nath said, "The people of Assam will have to take a decision next month."
Sarma, considered as one of the key election strategists of the BJP, said unlike the Asom Gana Parishad (AGP), which had been floated riding on the anti-foreigner sentiment of the Assam Movement, a political party based on the anti-CAA emotion is unlikely to be successful now.
"In 1985 some people signed the Assam Accord only to become ministers. The same drama is being repeated. The people of Assam are mature now. They will not accept this kind of hara-kiri (a ritual suicide formerly practised in Japan)," Sarma said, adding that the BJP will do better in the 2021 Assembly election even if AASU floats a party.
The Opposition Congress has supported AASU's announcement. Former chief minister Tarun Gogoi said the success of the proposed political party is impossible if it doesn't join hands with the Congress. The Congress will join all anti-CAA and anti-BJP parties to defeat the BJP in the 2021 Assembly election, Gogoi said.
"It does not matter if the Congress or any other party supports it or not. The BJP will only focus on winning seats. We will win 100 seats," Himanta said.
Assam BJP president Ranjeet Kumar Dass said the new political party cannot harm the BJP.
"We welcome any newly-floated political party, no matter by whom. Emergence of more and more parties is a good sign for democracy. The BJP will not be harmed by it."