Tripura by-elections result: BJP 3, Congress 1 and Trinamul 0
Chief minister said victory was expected but the margin was a little less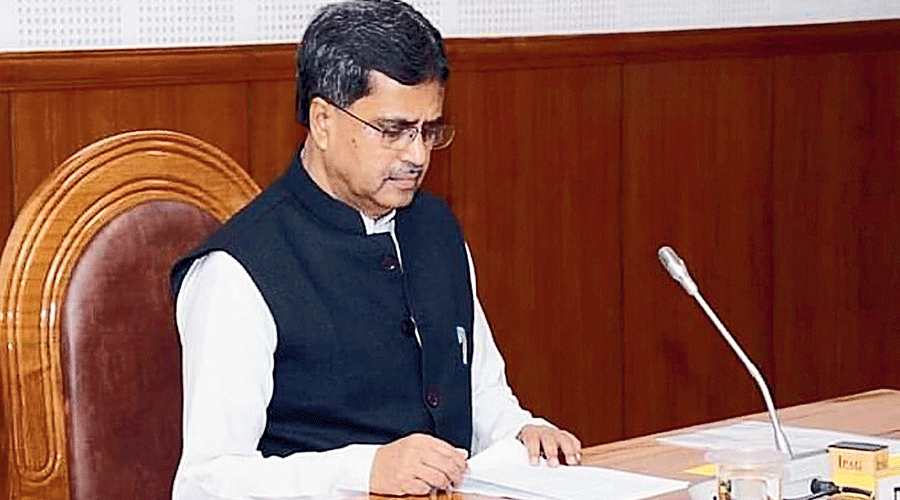 ---
Guwahati
|
Published 27.06.22, 02:42 AM
|
---
The ruling BJP on Sunday won three of the four Assembly seats in Tripura where by-elections were held on Thursday and the Congress won one, its first in the present House.
The Trinamul Congress, which had run a high-pitched and sustained campaign positioning itself as the only alternative to the ruling BJP in next year's Assembly elections, drew a blank. The CPM too drew a blank.
The BJP's winners were chief minister Manik Saha, Swapna Das Paul and Malina Debnath.  Sudip Roy Barman won from the Congress. 
In the 2018 Assembly elections, the BJP had won all the seats except Jubrajnagar that went to the CPM.
For the BJP, the stakes were high in the bypolls because incumbent chief minister Manik Saha, 69, who replaced Biplab Kumar Deb in May, was contesting from Town Bardowali. It was his first direct election and he had to win to remain in his chair.
Saha polled 17,181 votes to Congress's Asish Kumar Saha's 11,077 votes.  Trinamul's Sanhita Bhattacharya (Banerjee) received only 986 to finish fourth.
The chief minister said the victory was expected but the margin was a little less. He said he would have to work hard for development.
The bypolls were necessitated because two BJP MLAs quit to join Congress, one BJP MLA was disqualified and a CPM MLA passed away.
Barman was one of the BJP MLAs who quit following differences with former chief minister Biplab Kumar Deb.
Barman received 17,431 votes against 14,268 polled by the BJP's Ashok Sinha. The Trinamul's  Panna Deb got 842 votes, finishing fourth.
Barman's win in Agartala was expected because it has been his bastion. A former minister, his win has not only given the Congress a presence in the Assembly but also a face on which it can build its campaign for next year's polls.   
Attacked by goons two days before voting, Barman said his win "is a reflection of people's anger, BJP's jumla... It will provide the spark to the other constituencies".
Soon after the results, clashes erupted at several places. Congress president Birajit Sinha was injured and is in hospital. Congress acussed BJP goons of being behind the attack. BJP has refuted the charges.
Congress leader Rahul Gandhi tweeted: "Strongly condemn the vicious attack on our leaders & workers by BJP goons following @INCIndia's win in the Agartala bypoll. The people are with us. Shameful that the police stood as mute spectators instead of stopping the attack. These BJP goons must be brought to justice."
UP bypolls
The BJP snatched both Azamgarh and Rampur parliamentary seats from the Samajwadi Party in the by-elections and claimed that it was a "natural victory of good governance against dynasty and communal politics".
Cong retains Mandar
The Congress bagged the Mandar Assembly seat with its debutant candidate Shilpi Neha Tirkey defeating former BJP  MLA Gangotri Kujur.