Tourists litter 'lifeline' Bogibeel bridge, bikers perform stunts
Paan stains, garbage deface showcase route; first road death reported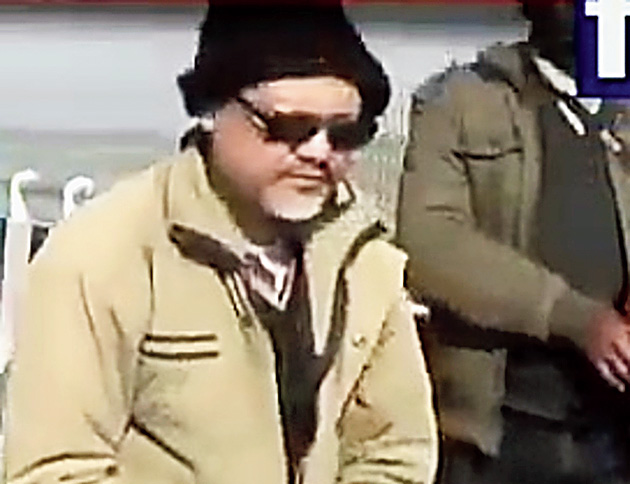 ---
|
Dhemaji
|
Published 28.12.18, 07:10 PM
---
Dibrugrah resident Bhabesh Bailong, 62, who came to see the Bogibeel bridge as a tourist on Friday, was stunned to see it littered and ended up cleaning it himself.
"Bogibeel bridge is our lifeline and a million dreams are attached to it. Many of my friends left the world dreaming about the bridge. But they are fortunate because they did not live to witness the callousness of our people which I see today. It's unbearable," Bailong said while picking up chips packets, banana peels and bottles thrown by motorists and tourists visiting the bridge to cross the Brahmaputra by road.
Till December 25, before the inauguration of the bridge by Prime Minister Narendra Modi, Dibrugarh and Dhemaji district administrations, along with railway personnel, ensured cleanliness by getting the bridge cleaned, painted and decorated with care and security.
After the inauguration, the rush of tourists has increased, with many reaching the spot for picnics.
The bridge is already tainted with betel nut and paan stains.
Bailong told The Telegraph, "The new generation which got it as a gift is not conscious about the hardships we faced in our life. To teach them a lesson and attract the attention of the administration, I am cleaning the garbage thrown by visitors and depositing them in isolated areas."
Youths on bikes were seen performing stunts at full speed, causing a threat to the life of others. Since the commissioning of the bridge, many accidents have taken place with a child being run over by a vehicle on Friday.
Bogibeel bridge, the fifth bridge over the Brahmaputra, linking Dhemaji and Dibrugarh districts of Upper Assam, needs attention of the administrations of both the districts to control these activities.
The Prime Minister addressed a mammoth gathering at Kareng Chapori in Dhemaji district on north bank of the river after dedicating the bridge to the nation. He said it was not only a bridge but a lifeline for the people of Assam and other northeastern states.
Modi said the 4.94-km bridge was not only going to spur the life and livelihood of millions of people from Assam and Arunachal Pradesh but also would be a boon to the country's defence base.