Tea Board of India brews growth plan
Steps initiated to boost demand from the Northeast in four Indian states with lowest consumption — Odisha, Uttar Pradesh, Bihar and Jharkhand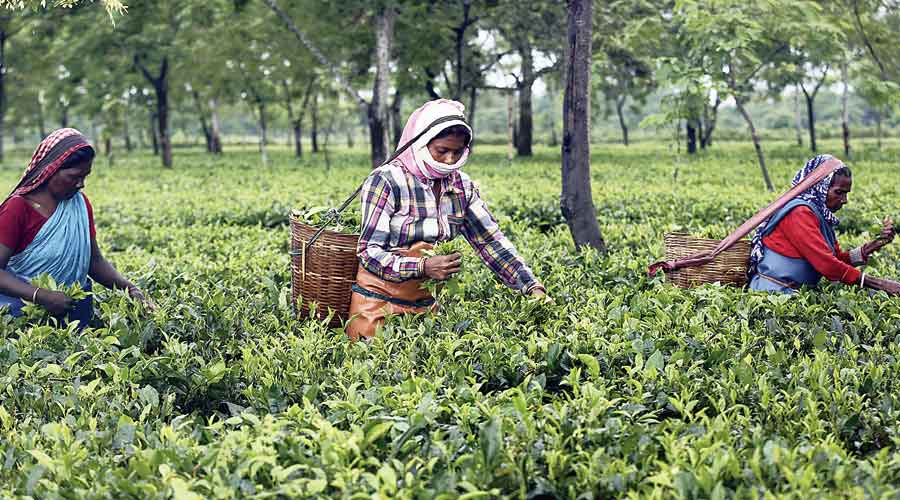 The overall objective is to "convert" low-tea drinking states of India into promising markets where the potential for consumption of tea is high.
File picture
---
Guwahati
|
Published 25.08.20, 01:03 AM
|
---
The Tea Board India in association with the Indian Chamber of Commerce has initiated steps to boost the demand of tea from the Northeast in four Indian states with lowest consumption — Odisha, Uttar Pradesh, Bihar and Jharkhand.
The Tea Board-ICC combine has already organised a virtual B2B meet on August 18 with the focus on Uttar Pradesh to develop networking opportunities and generate business leads for tea sellers of the Northeast.
The overall objective is to "convert" low-tea drinking states of India into promising markets where the potential for consumption of tea is high.
The webinar "succeeded" in attracting wholesalers and retailers from Uttar Pradesh and NCR so that they could "engage in hard core business" with the sellers from the Northeast.
"This was an effort to increase demand for tea from the Northeast, including Assam, and making their true and genuine taste, flavour, aroma and health-giving properties available in the non-tea growing states having low per capita consumption such as Uttar Pradesh, Jharkhand, Bihar, Odisha, which has been envisaged to be crucial for survival of the sector," the Tea Board said.
The webinar saw the participation of ICC chairman (Northeast) M.K. Saharia, Tea Board chairman and ICC co-chairman (Northeast) P.K. Bezbaruah, Tea Board deputy chairman P.K. Sahoo; Tea Board executive director (North East Zone) Sanjio Kumar and commissioner & secretary (Assam government) Dr K.K. Dwivedi among others.
The B2B meeting was also the first in a series to be organised in the four states as part of an attempt by Tea Board India to aggressively promote north-eastern tea brands in the domestic and international markets.
"Further, tea is the official state drink of Assam, which is going to complete 200 years of its existence in 2023 and this message will be widely circulated in every possible manner," the Tea Board said.
Dinesh Bihani, secretary of Guwahati Tea Auction Buyers Association and a participant at the webinar, hailed the Tea Board's initiative.
He said another round of virtual meet would be held on September 16 for traders and  associations from Bihar and Jharkhand.
"According to data, UP, Bihar, Odisha and Jharkhand are India's lowest tea-consuming states. Karnataka is the other state with low consumption. We are hopeful that at least an additional 50 million kg of teas from the Northeast will be sold because of the Tea Board's effort. The people of these states will get to taste quality Assam tea, which has bright liquor and good taste, unique in the world," Bihani said.
The Northeast produces about 747 million kg tea per annum, around 53 per cent of the India's tea output of 1360 million kg a year.
Producers from Assam, Meghalaya, Arunachal Pradesh, Tripura took part in the webinar along with 15 members and traders of Uttar Pradesh Tea Merchant Association.
The participants did their bit in hard-selling Northeast tea. Sahoo stressed the need to popularise the "world famous" Assam Tea because  it is not simply a drink made from some green leaves, but a "healthy beverage for human life".
His colleague Sanjio Kumar invited buyers from UP to form a group and undertake a visit to the Northeast to explore business opportunities, which the Tea Board could facilitate.
A senior Assam bureaucrat said the Assam government was coming up with special packages for the tea planters producing speciality tea like green, organic, white, yellow and pink tea, among others.