Tamla Du festival of Mishmis in Arunachal concludes
The festival displayed rich culture and tradition of the Mishmis having a population of 35,000 in the state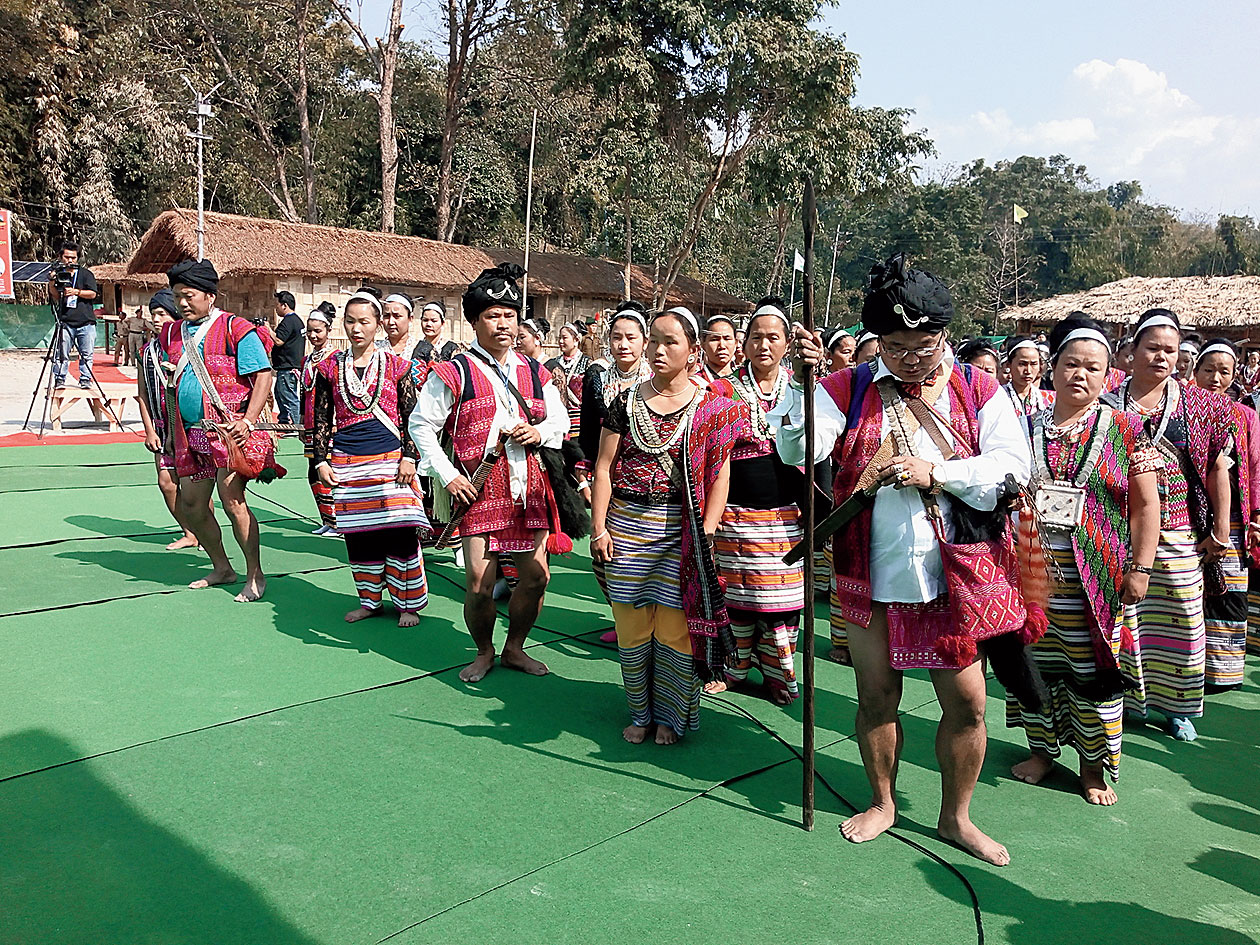 ---
---
The three-day Tamla Du festival of the Mishmi tribe in Arunachal Pradesh concluded at Tezu in Lohit district on Sunday.
The festival displayed rich culture and tradition of the Mishmis having a population of 35,000 in the state. They are one of the primitive tribes of Arunachal Pradesh.
It is said holding the celebrations in an organised manner on February 15 ever year started since 1972. During that time the elders of the Mishmi community such as Sobeng Tayang and Bramtingso Tayang took the leadership to arrange it and decided on a permanent date.
Talking to this correspondent, chairman of the celebration panel of Tamla Du festival, Soplan Manyu, said: "The main objective of the festival is to showcase the rich cultural heritage of the Mishmi tribe. This year, we celebrated our 50th Tamla Du festival. The Mishmi tribe is one of the unique and primitive tribes of Arunachal Pradesh. During the three-day festival, the people displayed their rich culture. We are taking steps to preserve the unique culture and tradition of the Mishmi tribe."
He added that during the festival, Mishmi priests conducted different rituals which were associated with the festival.
"Tamla Du is predominantly an agriculture and environment-friendly festival and all the rituals of the festival are associated with the environment. Our ancestors celebrated the festival since ages. So, during the festival, we pay respect to our ancestors who played an important role for our community. Different tribes of Arunachal Pradesh participated in the three-day festival and displayed their rich and diverse cultures," Manyu said.
Traditional food and Mishmi clothes were put on display for sale at different stalls during the fest. Many girls of the Mishmi tribe wore traditional dresses and participated in the festival.
"Every year we celebrate Tamla Du, but this time we celebrated the festival in a more gorgeous way. The occasion is unique for us because we get to know about the rich culture and tradition of our tribe. We enjoyed a lot and the traditional foods and drinks were exotic," Laxmi Lu, a Mishmi girl, said. Ritemso Manyu, a young social worker and a member of the Mishmi tribe, said: "The young generation of our tribe should come forward to preserve the age-old tradition and culture of the tribe. It is true that in modern time, our customs, tradition and rituals have changed to some extent, but our young generation should come forward and play a vital role to protect our culture. Our tradition is our identity and if we forget our own culture we will be completely lost," Manyu said.