Soft rice grown in Assam in line for GI tag
Two organisations submit details of boka saul to Intellectual Property India in Chennai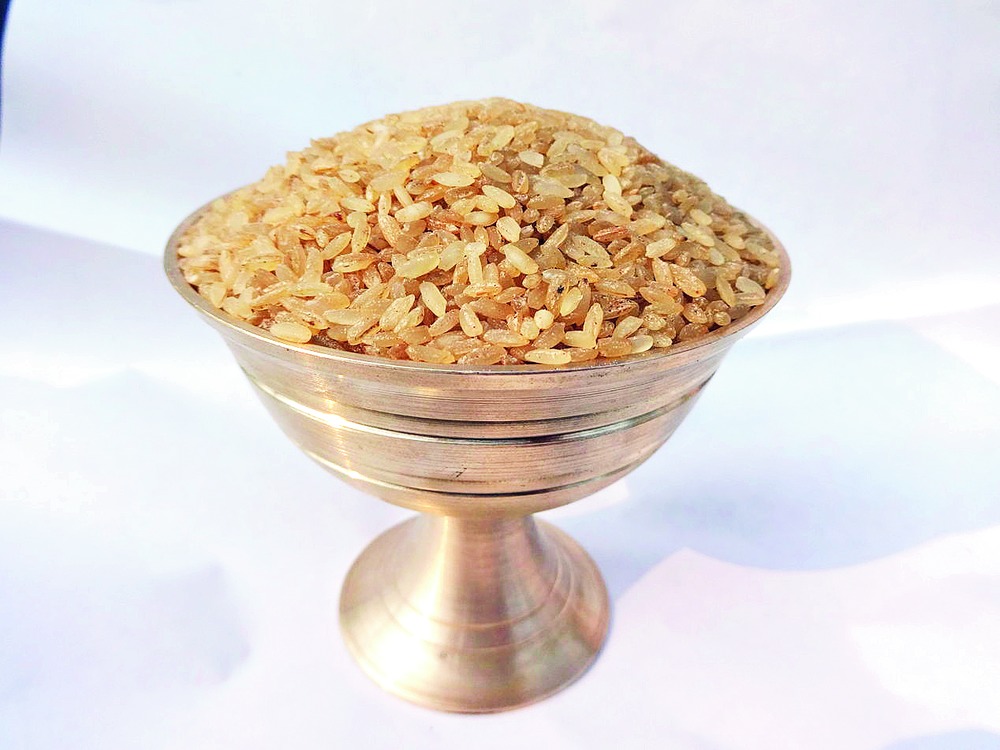 ---
Published 14.10.16, 12:00 AM
|
---
Jorhat, Oct. 13: A paddy variety from Assam, on which Ahom soldiers subsisted during the Mughal era, is in the race to get a geographical indication (GI) tag.
A GI is a sign used on products that have a specific geographical origin and possess qualities that are unique to that origin.
Two organisations - Lotus Progressive Centre, Nalbari, and Centre for Environment Education (CEE), Guwahati - recently submitted additional documents to the Intellectual Property India (IPI) office in Chennai to get a GI tag for boka saul, a soft variety of rice. The two organisations had applied for the GI tag last year.
Tapan Baishya, secretary of Lotus Progressive Centre, said they recently submitted additional information on the paddy's historical background, area were it is grown and logo, among others, with the assistance of Assam Science, Technology and Environment Council (ASTEC).
Baishya said his centre was a registered society working for the conservation and preservation of native rice varieties and that they represented the interests of farmers growing boka saul.
In response to a query from the IPI office, the organisations said boka saul was a special class of quality rice famous for its value-addition properties like instant preparation of Continental delicacies and regular dishes and zero-fuel cooking requirement. The rice can be eaten after soaking it in water for 45 minutes or in lukewarm water for 15 minutes.
" Boka saul is different from other parboiled varieties of rice since there is no need of fuel for cooking. It can be made even more delicious with the addition of curd or milk, jaggery, sugar or bananas," Baishya said. There are two varieties of boka saul - Santi Boka and Ronga Boka. These are sown in the third to fourth week of June and harvested in November-December.
Regarding the historical background, the applicants gave detailed literature dating back to Mughal era when it was recorded how Ahom soldiers subsisted on a variety of rice which was soaked in water and eaten without cooking. Other accounts included records by British officials in The Agriculture Ledger 1910 No. 1, Literature on the Races of Rices in India, Office of the Reporter on Economic Products in Government of India, Agrarian System of Medieval Assam by Jahnabi Gogoi Nath and A Statistical Account of Assam by W.W. Hunters and other literature, including poems.
On the area of growth, the organisations submitted a map and details of the places after accessing data from the Assam Remote Sensing Centre.
It was certified by the Regional Agricultural Research Station (RARS) at Shillongani in Nagaon district.
The RARS comes under Jorhat-based Assam Agricultural University.
The paddy, which is sali or winter crop, is grown in Nalbari, Kokrajhar, Bongaigaon, Goalpara, Dhubri and Barpeta in lower Assam, Sivasagar in Upper Assam and Darrang and Lakhimpur in central Assam.
The information was submitted to P.K.S. Bhairapannavar, examiner of trademark and geographical indications, in Chennai.
The organisations said a logo had been created for boka saul and a committee would be formed to act as an internal watchdog to ensure that the quality of the product was retained.
The committee members will include a senior scientist from RARS, Shillongani, programme coordinator, Krishi Vigyan Kendra, Nalbari, an official of Patent Information Centre, ASTEC, regional coordinator, CEE, and project director, Lotus Progressive Centre.