Scrap citizen bill, MPs urge Modi
On eve of Shah meet, pleas aplenty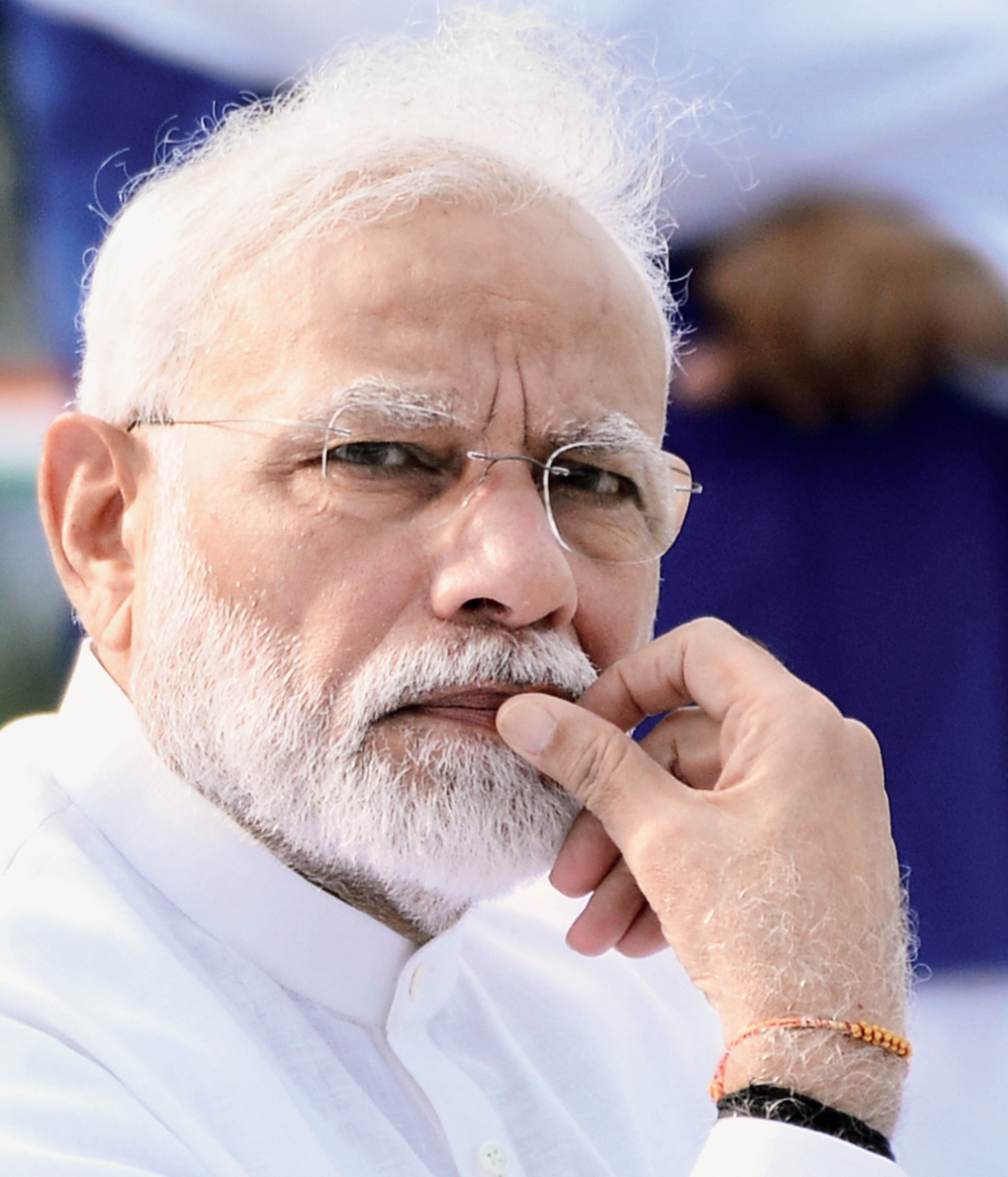 Prime Minister Narendra Modi
(PTI)
---
Shillong
|
Published 29.11.19, 09:42 PM
|
---
A group of MPs from the Northeast have written to Prime Minister Narendra Modi with a plea to exempt the entire region from the Citizenship (Amendment) Bill, 2019.
Twelve MPs, representing both the Lok Sabha and the Rajya Sabha from the eight northeastern states, wrote to Modi, expressing their "strong objection" to the bill.
Among others, the MPs include Vincent Pala from Meghalaya, Gaurav Gogoi and Pradyut Bordoloi from Assam, Mukuk Mithi from Arunachal Pradesh, and Ronald Sapa Tlau from Mizoram.
"We, as members of Parliament representing the indigenous tribes of the Northeast, would like to express our strong objection to the passing and implementation of the bill in our region. All premier non-government organisations of the region are also of the (same) opinion," the letter read.
The MPs also said they collectively believe that the bill, if implemented uniformly across the nation, will particularly render the indigenous and tribal population of the Northeast "vulnerable to displacement". They, therefore, urged the Prime Minister to include within the bill a provision which exempts from its ambit the residents of the eight states.
The MPs also reminded that during the visits of members of the standing committee of the previous Lok Sabha to the region, the people had expressed their views which were in line with the demands being put forth by them.
The letter, sent on Thursday, came at a time when Union home minister Amit Shah decided to hold discussions on the bill with political parties and civil society groups in New Delhi on Saturday.
The bill seeks to amend the Citizenship Act, 1955, in order to grant citizenship to Hindus, Sikhs, Buddhists, Jains, Parsis and Christians who fled Afghanistan, Bangladesh and Pakistan to escape religious persecution and entered India before December 31, 2014.
The bill, passed by the previous Lok Sabha in January, was not introduced in the Rajya Sabha following raging protests across the region.
The bill lapsed with the end of the term of the 16th Lok Sabha in May. The Centre is likely to table a fresh version of the bill.