Rush forces market closure in Assam
The rush to the market triggered a chain reaction to ensure lockdown restrictions are not violated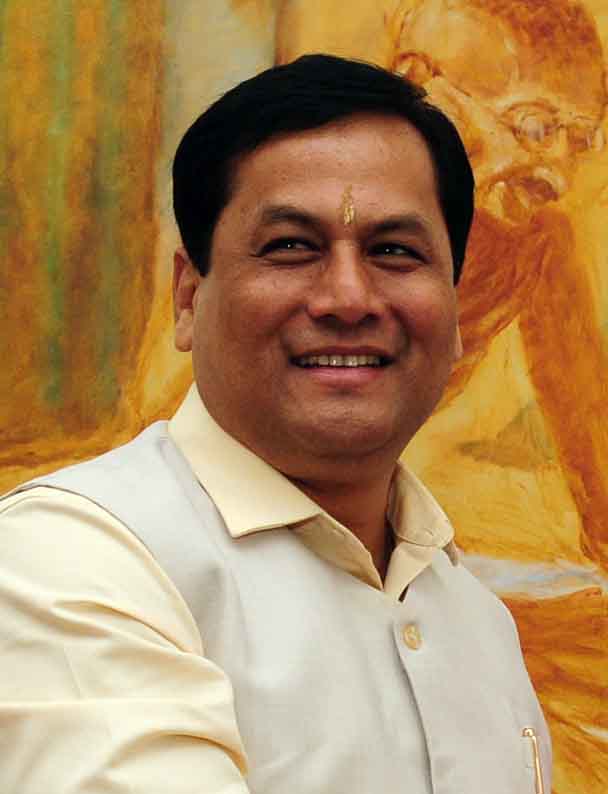 ---
|
Guwahati
|
Published 27.03.20, 07:17 PM
---
Lockdown restrictions all but went for a toss in Assam on Friday, the third day of the nationwide shutdown to contain coronavirus, as hundreds rushed to the market following chief minister Sarbananda Sonowal's announcement on Thursday evening that vegetable, fish, meat and fruits shops would remain open as these goods were exempted.
Sonowal had made the announcement at Tezpur while responding to a query from a journalist.
The situation, in sharp contrast to Thursday when most stayed indoors, drew widespread criticism from several quarters and prompted Sonowal to promptly direct chief secretary Kumar Sanjay Krishna to close down all markets, except grocery shops and pharmacies, until further orders.
Covid-19 has not made an appearance in the state so far.
Former Assam chief minister Tarun Gogoi said Friday's situation was the result of a lack of coordination within the government. He requested the government to be careful to prevent a repeat.
Others felt the lockdown was "still a work in progress" with the government trying to minimise public inconvenience. But with public awareness about the coronavirus danger still very low in most parts of the state, only a strict implementation of the lockdown was the only way out, they said.
The rush to the market triggered a chain reaction to ensure lockdown restrictions are not violated.
Following Sonowal's instruction, the chief secretary issued instructions by afternoon saying that from now on grocery shops would also provide vegetables, fruits, eggs, ginger, garlic and water; deputy commissioners would organise distribution of vegetables in all areas through mobile vans on alternate days and fix time for opening of grocery shops as per local convenience; all meat and fish shops would remain closed till March 31 (to be reviewed on April 1).
By the time this sudden message reached the people, most had to face police baton. People were at a loss over the frequently changing government instructions. The chief secretary's instruction on Friday, empowering deputy commissioners to fix the time for opening of grocery shops, came less than 24 hours of the government's instruction that these shops should remain open between 8am and 7pm.
Assam health minister Himanta Biswa Sarma requested the people not to venture out of their homes. "Request to every one — please do not go out of our own Home. We are in very critical condition. Need to follow every word of @narendramodi in both letter and spirit. Please," he tweeted.
Governor Jagdish Mukhi also issued a statement on the need for self-awareness and to tackle the situation arising out of the spread of Covid-19 in the country.
A government source said, "The way people behaved ensured that the lockdown will now be enforced in letter and spirit because the situation unfolding vis-a-vis coronavirus is not looking good and the government will not take any chance."
Interacting with mediapersons in Jorhat, Sonowal said with folded hands that the government was there to help the people and they should cooperate. "But we have decided to take strict action against the violators of government order during lockdown. What happened today (Friday) was very unfortunate. People are still gathering at market places," he said.
The chief secretary said they would probe why markets were opened since there was no such order from the administration.
Additional reporting by our special correspondent