Rs 630cr loan for Assam ferry growth
Over 361 ferry routes of the state cross the Brahmaputra or serve its islands, providing a crucial means of transport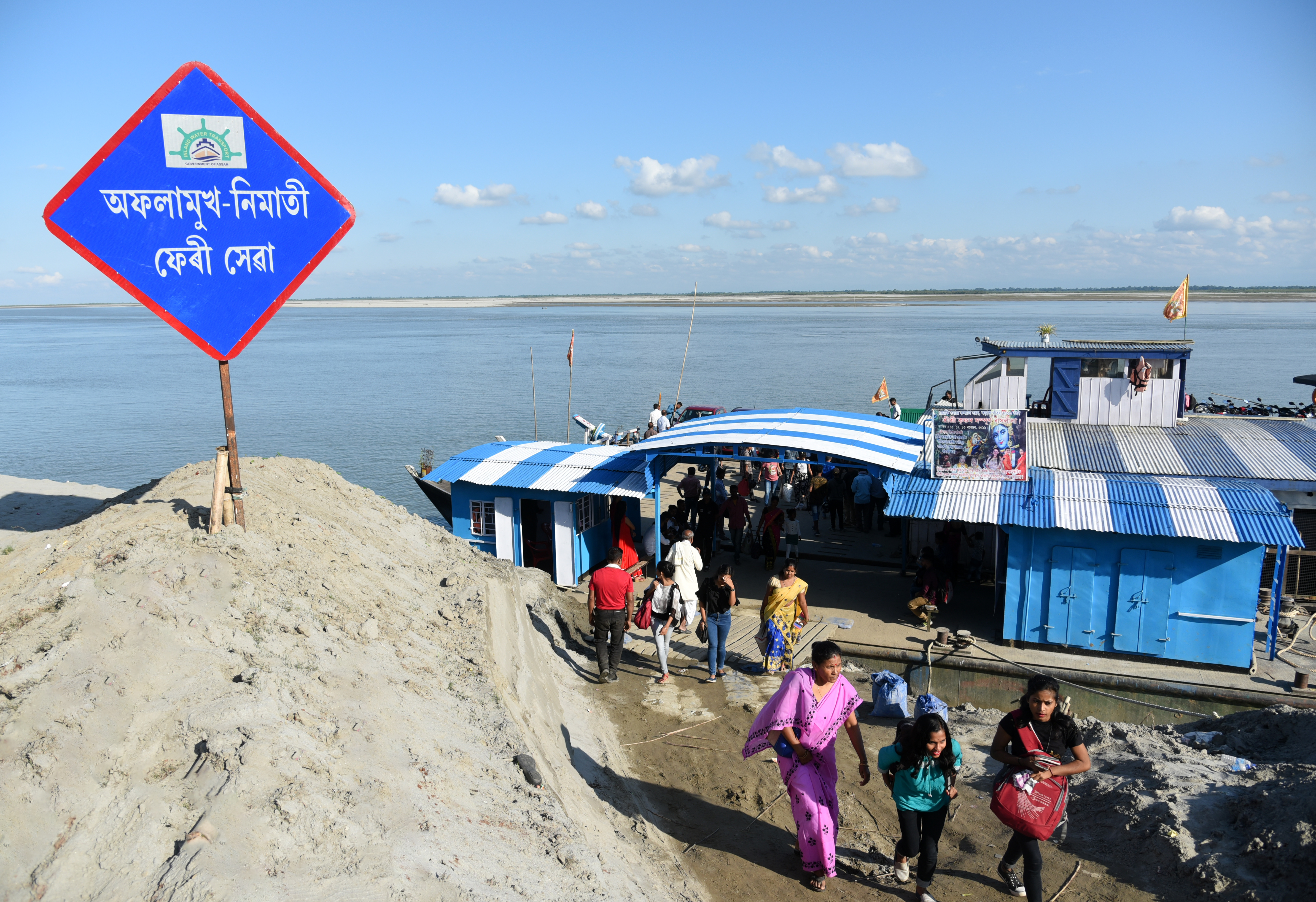 ---
|
Guwahati
|
Published 14.12.19, 09:07 PM
---
The Assam waterways on Saturday received its first external funds as the World Bank approved a Rs 630 crore loan to help modernise the state's passenger ferry services on the Brahmaputra and other rivers.
Under the Assam inland water transport project, the infrastructure of passenger ferry services will be improved and the capacity of institutions running the inland water transport strengthened. Experts said better-designed terminals and energy-efficient vessels will make the ferry services more sustainable with least disruption to nature.
Of the total project cost of Rs 770 crore, the bank will provide Rs 630 crore.
Over 361 ferry routes of the state cross the Brahmaputra or serve its islands, providing a crucial means of transport to thousands of commuters in both the urban and rural areas of the Brahmaputra Valley.
"Assam has the largest network of navigable waterways in India. The Assam government has taken measures to modernise the ferry sector that is largely informal," said World Bank country director, India, Junaid Ahmad.
"With the World Bank's support, the government will create an institutional framework to turn inland waterways into a mode of transport which is both attractive and well-suited to people," he added.
The project will support Assam's efforts to corporatise its ferry services. Assam Shipping Company will operate the government ferries, while Assam Ports Company will provide terminals and terminal services on a common-user basis to both public and private ferry operators.
"Assam's ferry services are integral to the lives of the people living in the Brahmaputra Valley. It gives them connectivity, mobility and livelihoods," said senior transport specialist Atul Agarwal.
"With better navigation aid, appropriate safety gear and more suitable marine engines, the ferry services are expected to get more reliable and safer," said World Bank's task team leader Ninan Oommen Biju.
The project will also help build modern ferry terminals. It will follow the "working with nature" principles that aim to design new infrastructure and rehabilitate the existing one in a way that works with natural river processes. The project will be initiated at some locations in Guwahati and on Majuli island, one of the world's largest inhabited river islands.
A World Bank source said a quarter of all ferry passengers in the state are women. The ferry terminals have few facilities with limited seating (if any), toilets, drinking water and waiting area facilities.
"Travelling on vessels can be uncomfortable, particularly for women, children, elderly and the differently-abled. The project will improve the infrastructure of ferry services and focus on safety of women passengers," he source said.
The terminals will have better access, lighting and signages, while the new vessels will be equipped with individual seats and separate toilets. A strengthened regulatory regime will ensure reduced overloading, adherence to time schedule and better crew standards," the source added.