Residents move MLA over water crisis
The residents hoped that matter reaches PHE minister Rihon Daimary and he initiates necessary steps to end their miseries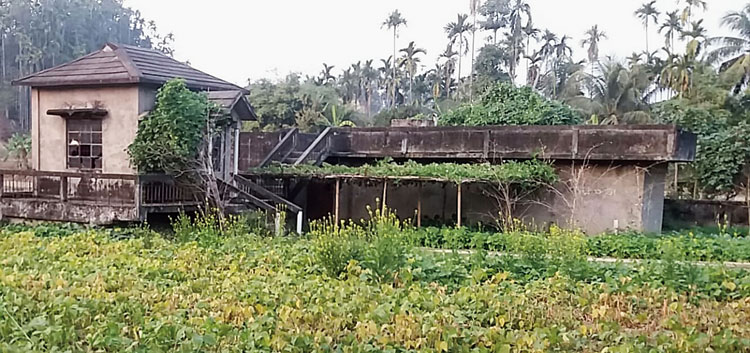 ---
|
Silchar
|
Published 05.02.20, 06:39 PM
---
Residents of Karimganj South Assembly constituency in Assam district have appealed to PHE minister Rihon Daimary for necessary measures in connection with a severe water crisis in the constituency because of non-functioning of a bulk of the water supply plants.
Karimganj South constituency has over 300 villages, including Farampasha, Ishwarsree, Keotkuna, Alam-khani, Fatehpur, Namapara and Tamua among others. Its population is around 2.5 lakh.
Residents of different villages including Riyaz Uddin, Salikur Rahman, Ataur Rahman and Sajal Malakar, told The Telegraph on Wednesday that most of the water supply plants in the constituency have been lying non-functional for years resulting in immense trouble for people.
Without any option, people consume impure water from sources like river tributaries, ponds, drains and such other waterbodies and often suffer from water-borne diseases, they rued. They said the foundation stone for a water supply plant at Kayasthagram was laid around eight years ago by then PHE minister Gautam Roy, but it has not been built till date. Two other water supply plants — one at Keotkuna and another at Usharani —were set up several years ago, but they were never made operational for "mysterious" reasons, they alleged.
They alleged that though they had brought the matter to the attention of the local MLA (Karimganj South MLA) Aziz Ahmed Khan and the public health engineering department many times in the past, no step was taken to resolve the crisis. Both the MLA and the PHE department have been oblivious to the plight of the residents, they alleged.
The residents hoped that matter reaches PHE minister Rihon Daimary and he initiates necessary steps to end their miseries.
The general secretary of Model NGO and a resident of Nilambazar, Faruque Ahmed, said it has been found in scientific tests that waters in different areas of the constituency, especially Farampasha, have high levels of iron and arsenic. "All the people in Farampasha, which is the local MLA's native village, consume unhealthy water."
Coming down heavily on Khan, he said though the issue was raised several times, he never paid heed to it. "He (Khan) has been a failure. He has completely failed to fulfil the aspirations of the people" he said.
Khan was not available for a comment.
Ashok Bijoy Das, assistant executive engineer at PHE, Patharkandi subdivision, told The Telegraph that initiatives were being taken to resolve the water crisis in different areas.
"Every household will have water by 2024. We are chalking out plans according to guidelines. Work will start very soon," he said.