Relentless work and travel affect singer Zubeen Garg's health
A thousand diyas ignite prayers in Doomdooma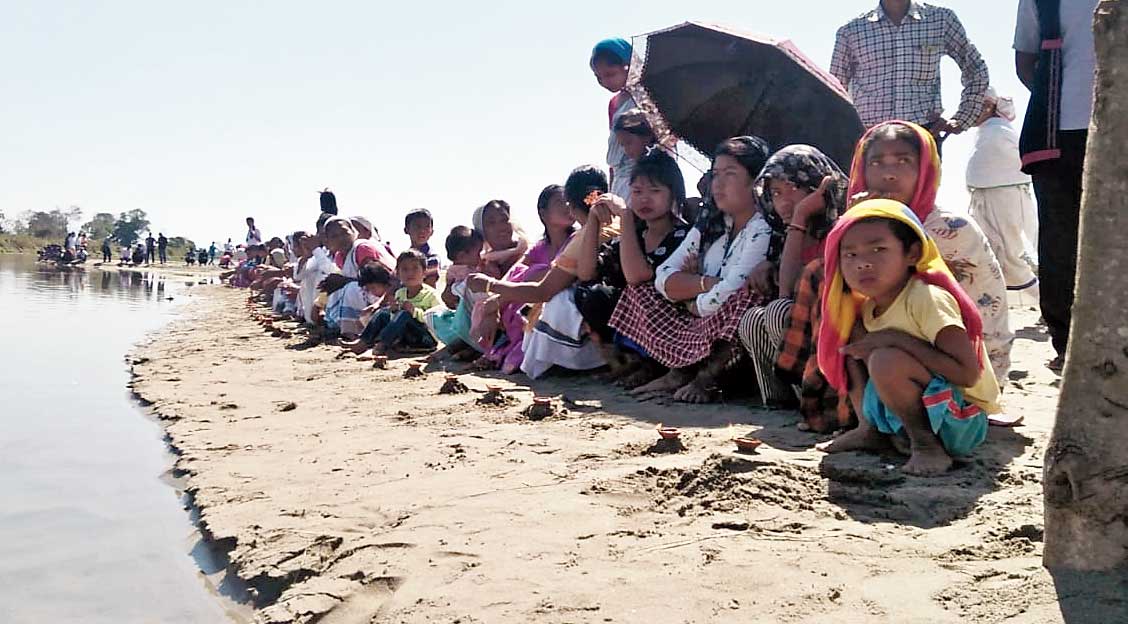 ---
---
A thousand diyas were lit by villagers on the bank of the Na Dihing river under Kakopathar block at Doomdooma subdivision in Tinsukia district of Upper Assam on Saturday for the well-being of singer and actor Zubeen Garg.
On Friday, in the middle of a performance in Guwahati, Zubeen fainted. He was rushed to Nemcare Hospital in the city.
Zubeen was to inaugurate a bridge on the Na Dihing in Tinsukia district which was named after him at 10am on Saturday.
Prayers were offered at Siliguri in Bengal, Delhi and Mumbai also for the popular Indian singer who hails from Assam and has won hearts singing Bollywood Hindi songs, Bengali ones and those in other languages across the country.
Chief convener of the Zubeen Garg Bridge Inauguration Committee, Bulbul Maut, told The Telegraph: "Today thousands of people gathered on the bank of the Na Dihing river, lit diyas and offered prayers for the well-being of our Zubeenda. Let him regain his health; we are not in a hurry. After his recovery the bridge will be inaugurated."
"All the programmes were also postponed. People are very worried about his health. We are in contact with the Zubeen Garg team and taking stock of his health every moment," Maut added.
"The entire country, along with the Northeast, is rallying round Zubeenda, walking barefoot to temples and pilgrimage sites and praying for his well-being," Arbind Moran, a villager, said.
Residents of Tengapani, a village of Assam bordering Arunachal Pradesh's Namsai district have constructed a 490-metre bamboo and wooden bridge in almost a month.
The structure highlights the misery of villagers who had to depend on makeshift bamboo bridges that were washed away every monsoon. The area is affected by flood and erosion caused by the Brahmaputra and its tributaries that render thousands of farmers homeless and landless. Devastating floods in 1992 separated villagers on both banks of the Na Dihing. Since then, there was no bridge.
Later, Team Zubeen Garg wrote on his official Facebook page: "To all the well-wishers, Zubeen Da is out of danger now. Primary investigation has confirmed that there is nothing serious. He is kept in the ICU for further observation. Doctors have confirmed that relentless work and travel have made him exhausted. With a rest for a couple of days, he will be fit and fine."