Record prices belie tea industry status
Specialty teas have been breaking records almost every week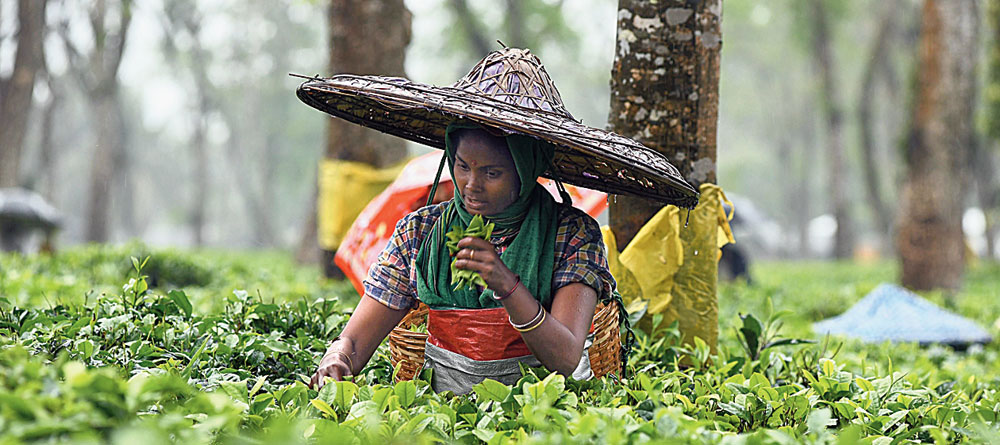 ---
|
Guwahati
|
Published 18.08.19, 07:58 PM
---
Tea industry captains have said the staggering and record-breaking prices fetched at the Guwahati auctions recently do not reflect the actual picture.
The high prices fetched are for very small amounts while the average prices for bulk teas was still below the cost of production triggering crisis in the industry, which has been urging the Assam government and the Centre to help tide over the problem.
The highest price for tea in the auctions stands at Rs 75,000, fetched by Dikom tea estate in Guwahati last week. In fact, all these specialty teas have been breaking records almost every week.
Tea Board of India chairman and planter Prabhat Kamal Bezbaruah said the staggering prices do not portray the actual picture of the industry.
"One can't make a business model out of making these kind of teas. The demand is artificially created for a few kilos. The Rs 50,000 and Rs 75,000 prices fetched for a few kilos are definitely trivialising the tea industry crisis," he said.
Vivek Goenka, chairman of Indian Tea Association, said while the high prices are commendable, the problem lies with bulk tea which was selling well below the cost of production and stagnant prices for the past four years.
Bezbaruah said someone may even be able to sell 1kg of the golden teas for Rs 1 lakh too which would certainly help improve the quality perception of the garden.
On the record prices, eminent tea taster Krishan Katyal said: "I wish they could sell 100kg lots at these prices. Some years back, Duflating tea garden sold 99kg in an auction at Rs 6,999 per kg. That represents a commercial sale which is truly worthy."
On the other hand, managing director and chief executive officer of Goodricke Group, Atul Asthana, said, "These are speciality teas are being made in small quantities and being well-appreciated by the connoisseurs of quality tea. In an atmosphere of doom and despair in the industry on a daily basis, at least some light was visible at the end of the tunnel...giving us hope for the revival of the tea industry, if not immediately, then in the days to come."
Ankit Baid of Namhah, a Guwahati-based online tea store, said small lots are easy to buy and tea connoisseurs prefer to buy in small quantities and have a craving for very good teas for personal consumption. "These kind of teas normally get sold directly to the end-customer most of the time," he said.
Another buyer said there was a lot of demand for specialty teas and people from outside the country wait for these teas to snap them up at astronomical prices.