Pollution board withdraws OIL closure notice
Company to submit environment management plan and apply for separate consent for each drilling operation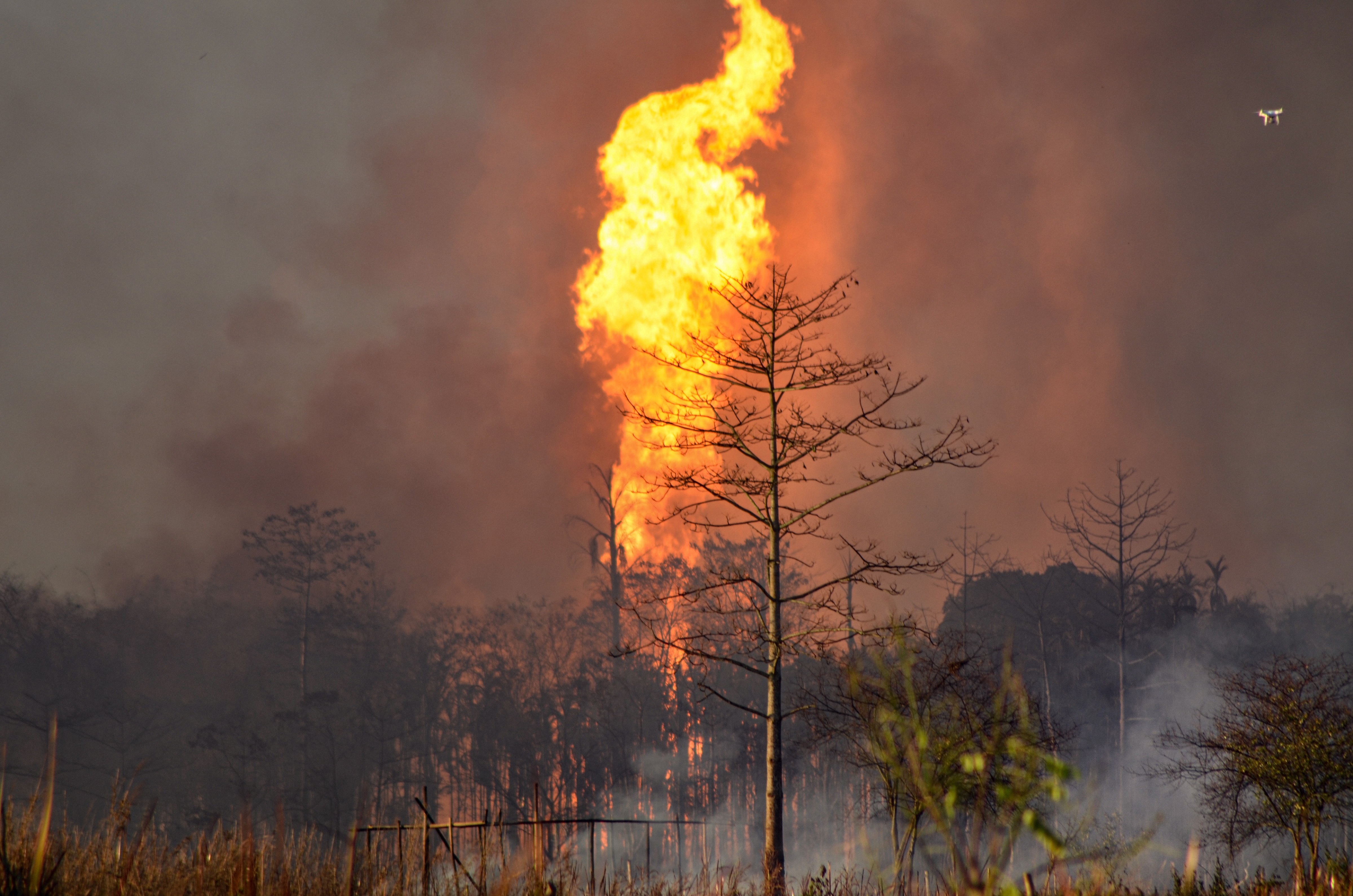 ---
|
Guwahati
|
Published 23.06.20, 04:09 AM
---
The Pollution Control Board of Assam (PCBA) on Monday evening withdrew the notice it had served on Oil India Limited to "close down" all production and drilling operations in Baghjan oil field area in Upper Assam where a blowout and subsequent fire have adversely affected life, livelihood and the ecology.
The development followed early morning talks between Oil India CMD Sushil Chandra Mishra and PCBA chairman Y. Suryanarayana, after which the company submitted a court affidavit and other documents and data sought by the pollution watchdog at its Dibrugarh regional office.
A senior Oil India official told The Telegraph on Monday evening: "Our CMD spoke to the PCBA chairman, following which we submitted everything they sought from us. We also gave an undertaking of what we have done or are doing to comply with PCBA regulations."
The official said the notice was withdrawn but with several riders, including submitting a detailed time-bound environment management plan within 15 days and applying for separate consent for each drilling operation, production and other installations along with an environment management plan.
The pollution board also sought details of hazardous waste generated and disposed, treatment facilities and taking necessary action for proper disposal of e-waste.
The official said closing down all operations would have not only complicated the ongoing capping operations but also affected the "productivity and safety" of other gas and oil wells. Halting operations would have impacted several tea gardens and units like Brahmaputra Valley Fertilizer Corporation Limited at Namrup, Assam Gas Company Limited at Duliajan and Brahmaputra Cracker and Polymer Limited at Lepetkata, all in Upper Assam's Dibrugarh district which depend on gas supply from Oil India.
Sources also attributed chief minister Sarbananda Sonowal's "indirect role" in resolving the issue out of court.
Sonowal had told reporters it was an issue between Oil India and PCBA and that the state government will intervene when "our time will come".
However, officials said the chief minister referring to Oil India as a "national institution", highlighting the dependence of several institutions on its gas supply, according top priority to capping the gas well and providing relief to the affected Baghjan locals "clearly conveys he is not in favour of closure".
In its two-page communiqué ordering closure of all Oil India operations on June 19, the PCBA has accused the company of "nonchalantly violating the provision of law in force, causing pollution to the environment".
The closure notice made other stinging observations against Oil India, which has been accused of "destroying" the aquatic life of nearby Dibru-Saikhowa National Park and the Maguri-Motapung wetland in the "name of exploring oil without any mitigation measures" and not being equipped with proper safety and precautionary measures "for which often major accidents occur at the drilling sites/production installations".
The PCBA also observed that the May 27 blowout and subsequent fire was due to "negligence and carelessness" of Oil India authorities towards the "safety of people's lives and property in neighbouring areas as well as protection of the environment".