Northeast Minorities' Students Union slams Bodo Territorial Council apathy
Ever since the establishment of the BTC in 2003, the non-Bodo people were deprived on all fronts: Union president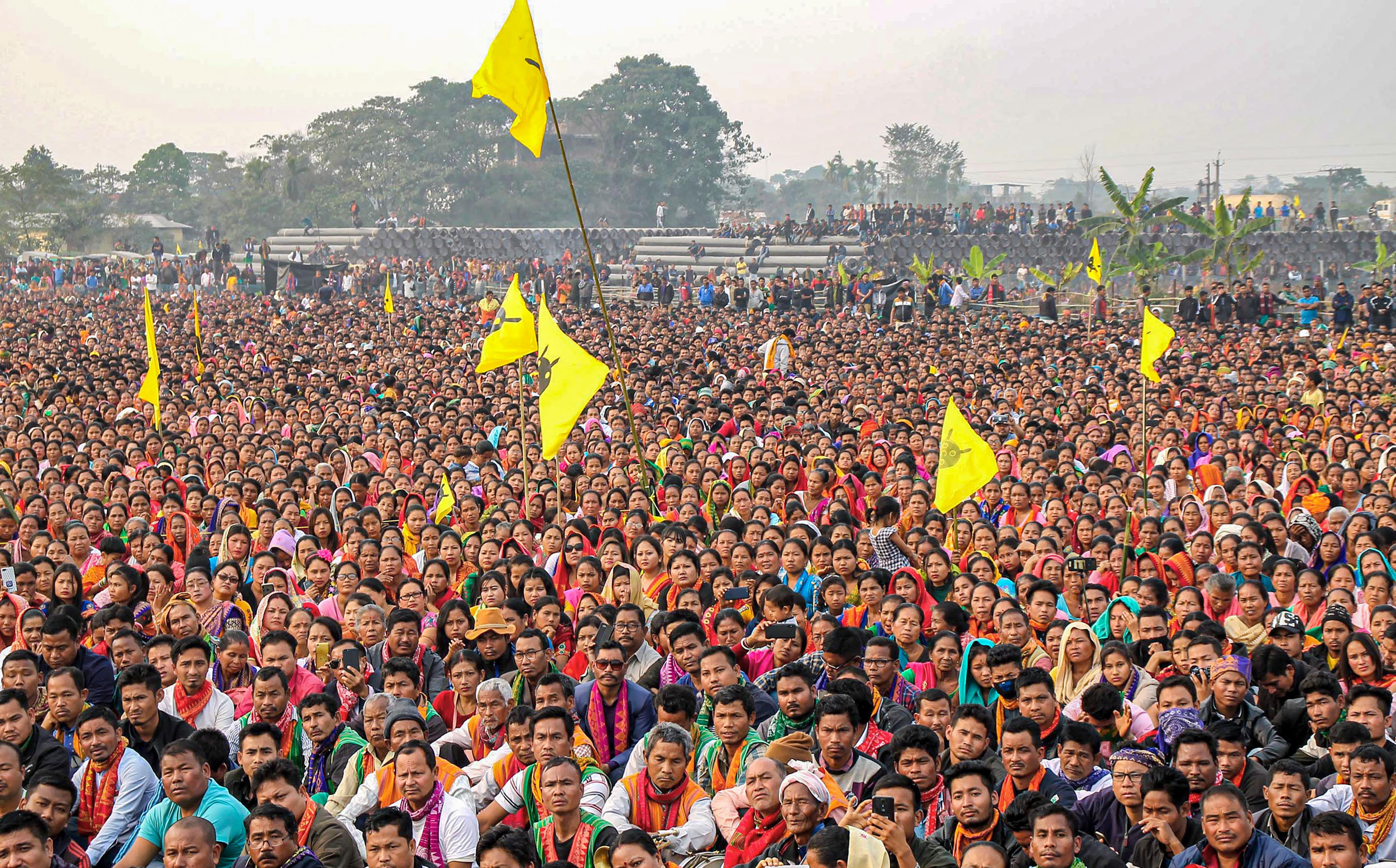 ---
|
Guwahati
|
Published 19.02.20, 06:52 PM
---
The Northeast Minorities' Students Union on Wednesday urged the non-Bodo communities living in the Bodo Territorial Council areas, now the Bodo Territorial Region, to go for a change of guard because BTC chief Hagrama Mohilary's model of development over the past 15 years was a "flop show", a charge which was rubbished by the BTC.
Union president Badrul Islam said, "Ever since the establishment of the BTC in 2003, the non-Bodo people were deprived on all fronts. All sort sorts of welfare activities and developmental institutions formulated so far in the BTAD areas were concentrated entirely in the Bodo-inhabited areas. Equal rights, development and status in the Bodoland Territorial Area Districts were confined to a mere slogan during the tenure of Hagrama."
Taking cognisance of Hagrama's critical comment on the recently signed BTR accord, Islam said, "Hagrama himself was also a signatory to the third accord. However, he has been seen quite critical of the accord in public discourse. This is nothing other than Hagrama's attempt to suppress the concern of the non-Bodo residents of the BTR."
Islam alleged that throughout the period of the upgrade of the BTC to the BTR, the Bodos engaged in a series of communal conflict with the non-Bodo communities.
"Those conflicts were intended to suppress the non-Bodo communities living in the BTAD areas. The non-Bodo people were neither in peace nor safety and security of their properties were ensured," he alleged.
Islam said over the last 15 years in power, Hagrama failed to rehabilitate the victims of communal conflicts.
"No compensation was provided to the non-Bodo communities whose properties were either damaged or entirely lost during the communal conflict," Islam alleged.
Islam also criticised the BTAD administration and the state government for not providing justice to the family members of former minority student leader, the late Lafikul Islam, who was killed by certain unidentified gunman.
However, BTC spokesperson Tridip Daimari rubbished the allegations and said, "Ask the members of the union to visit the BTAD areas once. The roads, hospitals, schools, colleges and other public infrastructure and institutions are not meant only for the Bodos. Ask them (the union members) to check who the patients are, admitted to the hospitals."
Daimari added that such comments are sponsored by certain individuals with a vested political interest.