Neso warns of division over religion
Since the days of the British and till now, steps were always initiated to divide the people: Neso chairman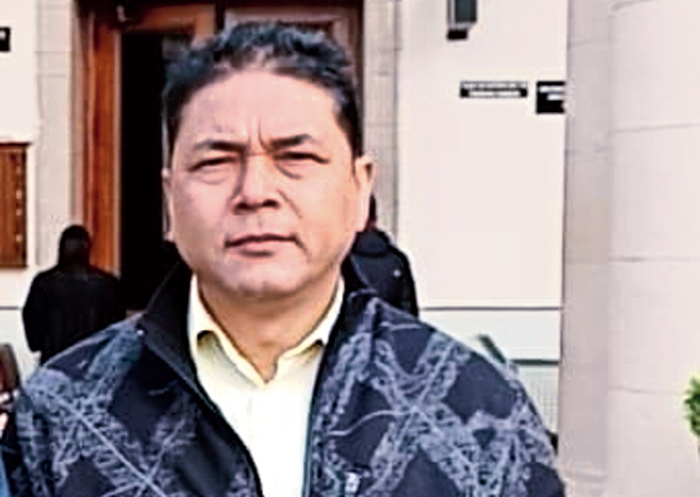 ---
|
Shillong
|
Published 30.12.19, 08:06 PM
---
The North East Students' Organisation (Neso) on Monday sounded a note of caution that the country was being divided along religious lines by the BJP government at the Centre, and appealed to all indigenous peoples of the region to stand united.
Speaking at a function to commemorate the 157th death anniversary of patriot U Kiang Nangbah, organisation chairman Samuel B. Jyrwa said since the days of the British and till now, steps were always initiated to divide the people.
"What is worrying at this point in time is the attempt of the government of India to bring about a division in society on the basis of religion," Jyrwa said.
He exhorted the people not to become victims of the religious divide, but to stand up as one community.
"We should first identify ourselves as Khasis, and then followed by the religion which we profess. If we allow religion to take the front seat, a dangerous situation would arise," Jyrwa added.
The Neso chairman told the gathering that since Independence, indigenous communities have been fighting to ensure that they remain as the major stakeholders in their own land.
Coming down hard on the central government's policies to "divide and rule" the people, he said the indigenous people will never accept laws or policies which would render them into oblivion.
"Even the indigenous peoples of Assam are now agitating because they understand that if they do not stand up and fight, they too could become minorities," he said.
He said through the Citizenship (Amendment) Act the Centre had tried to divide the people of the Northeast.
"The government says that the law will not apply to states where the inner-line permit and the Sixth Schedule are in place. This is a ploy to divide us. But all the indigenous communities of the region should stand united," Jyrwa said.
He said while laws are required to protect the indigenous people, it should be ensured that there should not be any division among the people. Jyrwa further asked the people to take inspiration from Kiang Nangbah, who fought against British tyranny and oppression.