Mission of compassion for Dhola victims' kin
This will be the 3rd visit of the Karwan-e-Mohabbat team led by Harsh Mander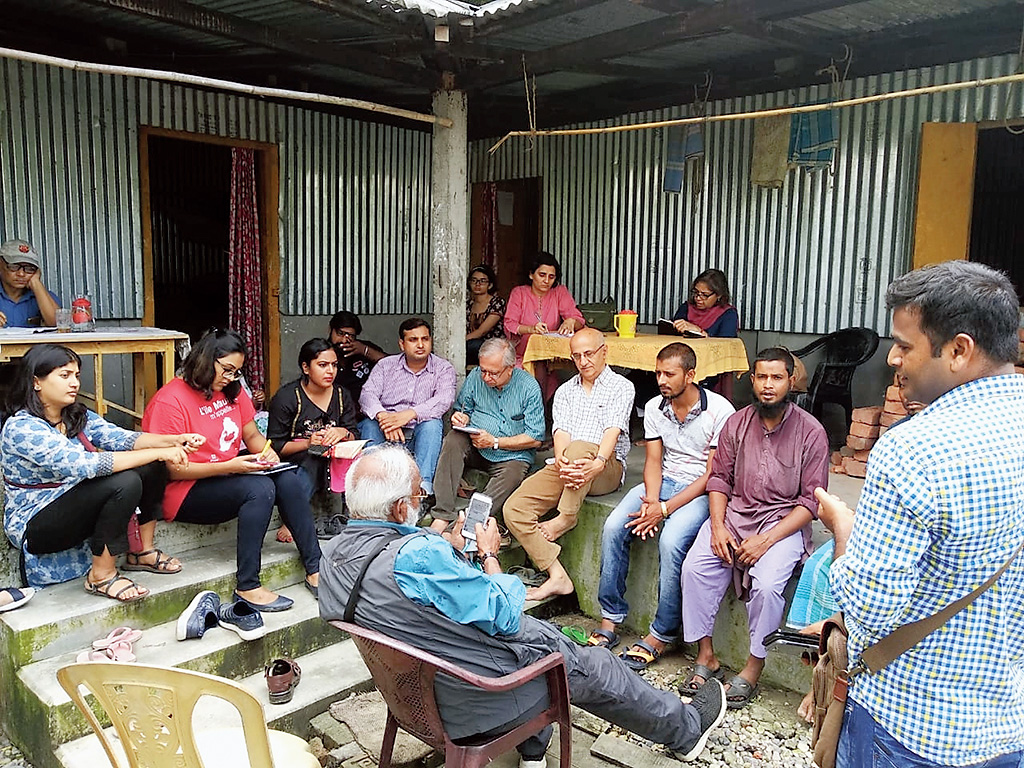 ---
|
Guwahati
|
Published 08.12.18, 06:32 PM
---
Human rights activist Harsh Mander, a former National Human Rights Commission (NHRC) monitor for minorities, will visit Bishoni Mukh Kherbari at Dhola in Tinsukia district and meet the families of the five persons who were shot dead on November 1 evening.
He will also try to provide legal assistance to the families for seeking justice.
The five persons were shot dead by unidentified gunmen after whisking them away to a short distance from their homes.
This will be the third visit of the Karwan-e-Mohabbat team to Assam.
In 2017, the team met the families of mob-lynching victims Riyaz and Abdul Hanif. The cousins were lynched by a mob accusing the duo of being cow thieves. The incident happened in Nagaon district.
Mander will take his Karwan-e-Mohabbat, the peace initiative that fellow human rights activists and he engineered in 2017, to Dhola on December 21.
The team travels to different parts of the country afflicted by violence and offers legal assistance.
The former IAS officer will be accompanied by peace activist and journalist John Dayal.
The team comprises peace activists, lawyers, journalists and documentary filmmakers.
"We will meet the families during our tour of Assam and try to offer help based on their aspirations. We will try to talk to the families and also offer legal assistance. It will be a daylong visit," said Mander.
The December tour will also include a review of the National Register of Citizens (NRC) situation by the team.
In October, a 10-member team of Karwan-e-Mohabbat visited people in lower Assam's Barpeta and Baksa districts who were excluded from the final draft NRC and offered them legal assistance.
The team also met people whose family members allegedly committed suicide on account of being excluded from final draft NRC.
The team assured the people of legal assistance and in drawing the nation's attention to their plight.