Meghalaya filmmaker's Rapture bound for Cannes
The festival will be held from May 14 to 25, the film Rapture is one of 10 projects selected globally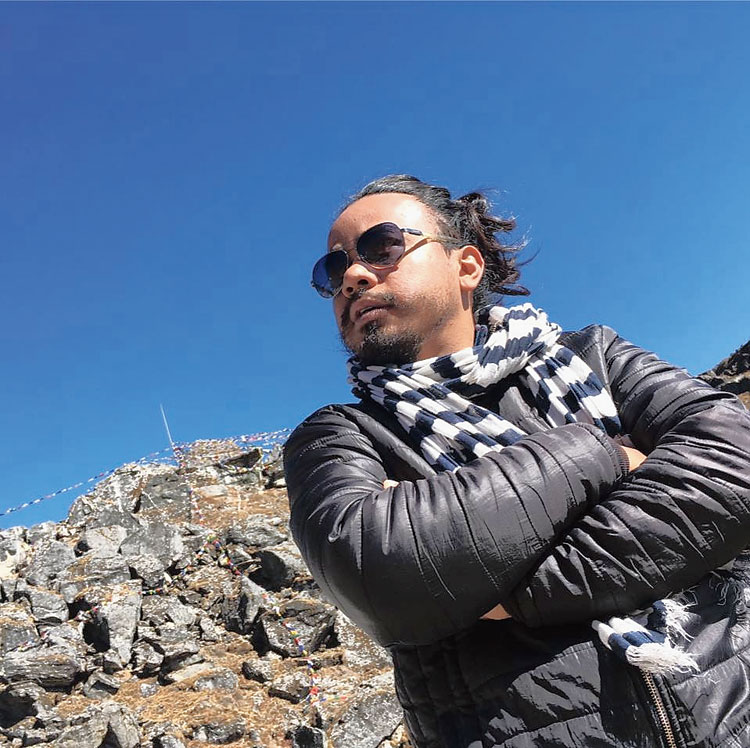 Rapture director Dominic Sangma
A Telegraph picture
---
Guwahati
|
Published 14.03.19, 06:50 PM
|
---
Meghalaya filmmaker Dominic Sangma's film Rapture has been selected for La Fabrique Cinéma, 2019, which will be organised by the Institut Français for this year's Festival de Cannes.
The festival will be held from May 14 to 25. Rapture is one of the 10 projects selected globally.
"I am excited and overwhelmed by the news of selection in La Fabrique Cinéma. It means a lot to an independent filmmaker like me coming from a remote part of our country. It gives me hope to do the kind of cinema I want to make," Dominic, an alumni of the Satyajit Ray Film and Television Institute, told The Telegraph.
The word "rapture" is taken from the Bible, which denotes disappearance of good souls. The film is about disappearance of some persons from a village and what happens next. And how they will react and respond to it.
"La Fabrique Cinéma is a very big platform and I will get to meet many interested co-producers and funders. It will be a huge learning process for me. For an independent filmmaker like me, it is not only enough to make films, but also know and learn all these processes which will help our film to be seen by people across the world," Dominic added.
The programme will invite directors and producers of the 10 selected projects from across the globe. They will help the projects to get co-producers and funders so that the filmmakers can complete their films.
During the Festival de Cannes, the programme La Fabrique Cinéma, will include a pitching training and a production workshop, collective or semi-collective meetings with international funds and institutions like World Cinema Fund, Aide aux Cinemas du Monde, Hubert Bals, Doha Film Institute, CNC (Centre National du Cinéma et de l'image Animée) and Ciné Foundation among others. Apart from that, there will be one-to-one meetings with international producers, sales agents and other professionals who will be helpful for the filmmakers to go ahead with their projects.
"I am very thankful to my producer Xu Jianshang from China for having faith in me and supporting me all through.
The NFDC Film Bazaar was a great boost for us because the project was selected in Co-Production Market last year in which we met one of the representatives of La Fabrique Cinéma," Dominic said.