Manipur to probe skull mystery - Opposition parties demand proper inquiry to clear doubts
Read more below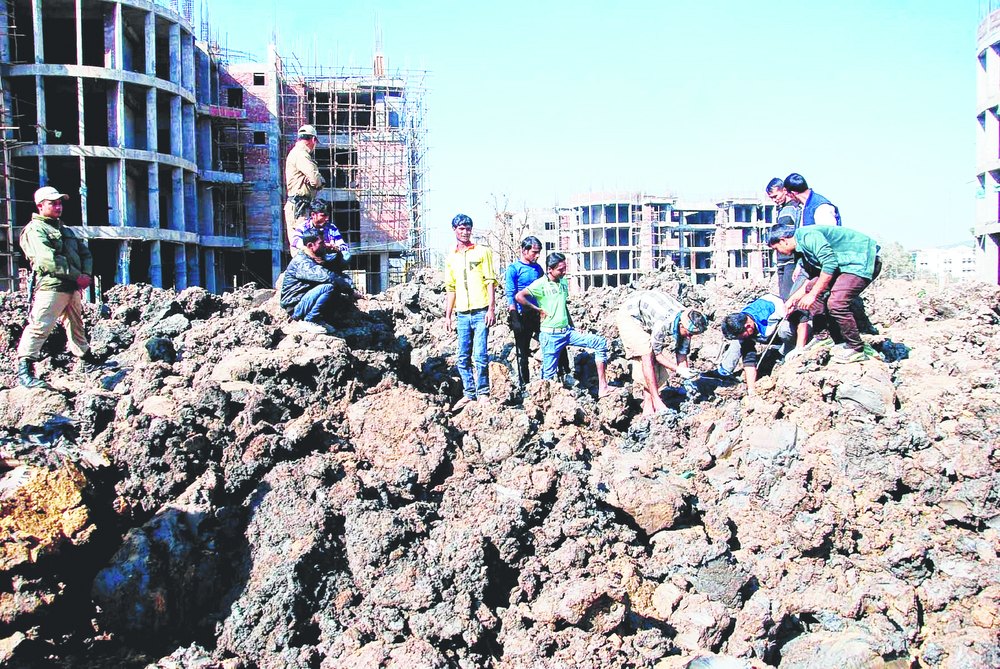 ---
Published 29.12.14, 12:00 AM
|
---
Imphal, Dec. 28: The Manipur government will go to the bottom of the skulls and skeleton mystery deputy chief minister Gaikhangam today said.
Gaikhangam was referring to recovery of eight skulls and human bones while digging an old school campus and its adjacent mortuary complex in the heart of Imphal for construction of a new market complex for women vendors.
Labourers found the skulls, bones and coins while levelling the earth dumped to fill the construction site of state secretariat building at Mantripukhri on the outskirts of Imphal Thursday and Friday.
The recovery led to the suspicion that the skeletons could belong to those disappeared after allegedly picked up by security forces. Several people have disappeared after being picked up by security forces after the Armed Forces (Special Powers) Act was enforced in Manipur.
The BJP and Manipur Peoples' Party have demanded that a proper inquiry should be ordered to clear doubts in the minds of the people. The parties expressed the suspicion that the skeletons could belong to victims of security forces.
Families of the Involuntarily Disappeared's Association, Manipur, has demanded DNA profiling of the skeletons, a high-level inquiry and scientific excavation of the campuses. The association, whose members are relatives of persons, who have disappeared after allegedly arrest by security forces since 1980, said the skeletons could belong to those disappeared.
The entire state of Manipur was brought under the Armed Forces (Special Powers) Act in 1980.
'It is too early to speculate on the story behind the skeletons. We should not jump to conclusions. We will inquire into the matter to know everything,' Gaikhangam, who is also the home minister, said.
Reacting to the demands of the families' association, Gaikhangam said experts of the state forensic department were examining the skulls and bones.
'If necessary we will send the skulls and bones to laboratories outside the state, which are more advanced and have more facilities to get information on the identity of the individuals, how they died and how long these have remained buried,' he said.
Gaikhangam said the site of the digging had once been a mortuary and a government hospital was also located near the mortuary several years back. 'The skeletons may belong to people who died because of so many reasons. We need to use scientific means to know the cause of the deaths. If required we will set up a committee to examine the whole thing. But at the moment there is no need to set up a committee.'
He said experts are still searching for more bones and skulls at the digging site and also among the earth dumped at secretariat construction site.
Gaikhangam has instructed the officials of the forensic department and police to complete the investigation as soon as possible and submit a report to him.