ITA chief Vivek Goenka bats for 'disruption' of tea industry
By "disruption" Goenka means new ways of thinking are needed in the industry to take it forward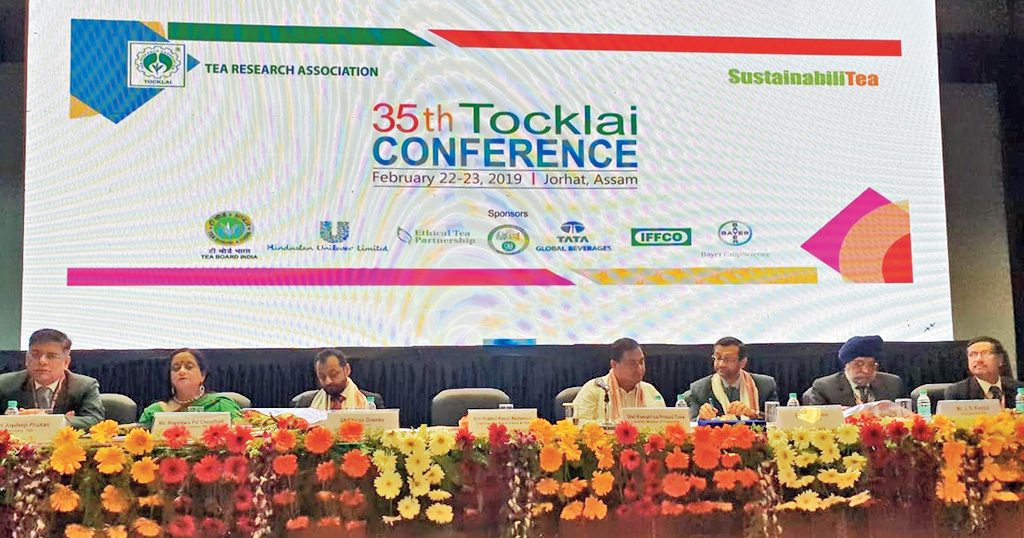 Delegates at the conference in Jorhat on Friday.
The Telegraph picture
---
Jorhat
|
Published 22.02.19, 07:06 PM
|
---
The tea industry needs "disruption" or else it will not be able to survive, Indian Tea Association chairman Vivek Goenka said at the inauguration of the two-day Tocklai Tea Conference here on Friday.
More than 200 planters, senior government officials, tea technologists and scientists from across the country and other tea-producing countries are attending the meet which has as its theme, Sustainability — Challenges and the way forward.
By "disruption" Goenka means new ways of thinking are needed in the industry to take it forward.
"Disruption is required in the auction system. It is required in mechanisation in the field. We need to start introducing internet of things (IoT) in our tea estates and factories to optimise real time decision making," he told The Telegraph.
"Uses of IoT, drones and artificial intelligence are needed to understand our fields and the way forward," he said.
He said the industry is facing several challenges, ranging from low tea prices to climate change and oversupply.
He said the Tea Research Association (TRA) has done a good job in research and development.
TRA chairman Prabhat Kamal Bezboruah said "the industry is not sustainable as of today" and the matter needs to be looked into.
"The need of the hour is to travel the path of quality," he added.
He also said that bought leaf and small tea growers sector don't give adequate compensation to their workers.
Jorhat MP Kamakhya Prasad Tasa said the government has done a lot for the workers through the various initiatives which were announced in the recent budget.
"We have waived off the cess for three years, which is a big financial relief," he said.
He said the tea industry was unique and should not be compared with others like coffee.
"I have asked the tea industry to give us a white paper so that we know the real state of affairs and the workers will also know the same," he said.
Two new tea clones were released by Tasa on Friday.
Clones are a vegetatively propagated tea variety.