BJP MP to raise Chinese 'incursion' in House
'I have raised the issues in the Lok Sabha in November 2019, and will raise it again', said Tapir Gao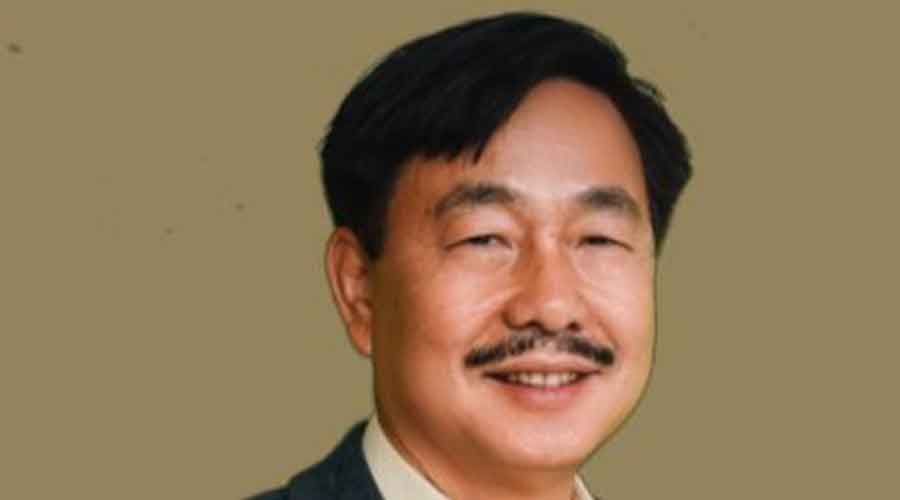 ---
|
Guwahati
|
Published 14.09.20, 12:29 AM
---
Arunachal Pradesh BJP MP Tapir Gao will raise the twin issues of alleged Chinese "incursion and occupation drives" in the frontier state in the monsoon session of Parliament which starts on Monday.
Gao, who represents Arunachal East, told The Telegraph that incursions by Chinese troops continue in areas such Chagalam in Anjaw district, Andhrela valley in Dibang Valley and Thongda Hara and Ashapila in Upper Subansiri district.
The Chinese have also occupied areas in Longzu, Bisa, Maza and Ashapila in Upper Subansiri and Bishing in Upper Siang, claimed Gao, a former state BJP president.
Five youths who had strayed into the Chinese side on September 2 from Sera 7 border point were from Nacho circle in Upper Subansiri and were released at Kibithu in Anjaw district by Chinese troops on Saturday.
The army has dismissed Gao's claim but this is not the first time the MP has been raising the issues within and outside Parliament.
"I have raised the incursion and occupation issues in the Lok Sabha in November 2019. I will raise it again in the session from Monday either under Rule 377 or during Zero Hour," Gao said.
"I am the only one raising these issues because the future generation will ask us what we did against Chinese expansionist policy in our state. I have said China have encroached upto 60km of our land from the border. I want all should contest the Chinese claim that Arunachal is their territory. We should also continue to build infrastructure along the border so we have something to prove our presence in the area," the MP said.
China claims Arunachal Pradesh as part of South Tibet.
Gao also contested the claim that the youths had strayed into China asserting that they were very much in Indian territory. "China cannot disrespect the McMahon Line, the border between Tibet and British India, settled in 1914. China occupied Tibet only in 1950. Our people go on hunting or in search of herbs in our territory, not in Chinese territory," Gao said.
The effective border between India and China is the Line of Actual Control. China had referred to the LAC as the border in 1959 which  was accepted by India in 1993 to maintain peace but border skirmishes continue like the present standoff in Ladakh.
Gao blames the incursion and occupation to the Congress's "blunder" of creating a buffer zone till up to 200-300km from the border following the 1962 Chinese incursion.
Congress leader Padi Richo said the BJP should counter China, not his party.
"In six years BJP has done everything in Arunachal and we didn't do anything? How do you react to such claims?" he asked.
Gao requested the Centre to focus on and expedite development of basic infrastructure, including an all-weather road upto the border and telecom facilities, to check the migration of people to urban areas, leaving huge swathes empty, making it easy for the Chinese to allegedly occupy the land.