Hynñiewtrep National Liberation Council owns up to IED blast in West Khasi Hills factory
The blast took place around 1am on Thursday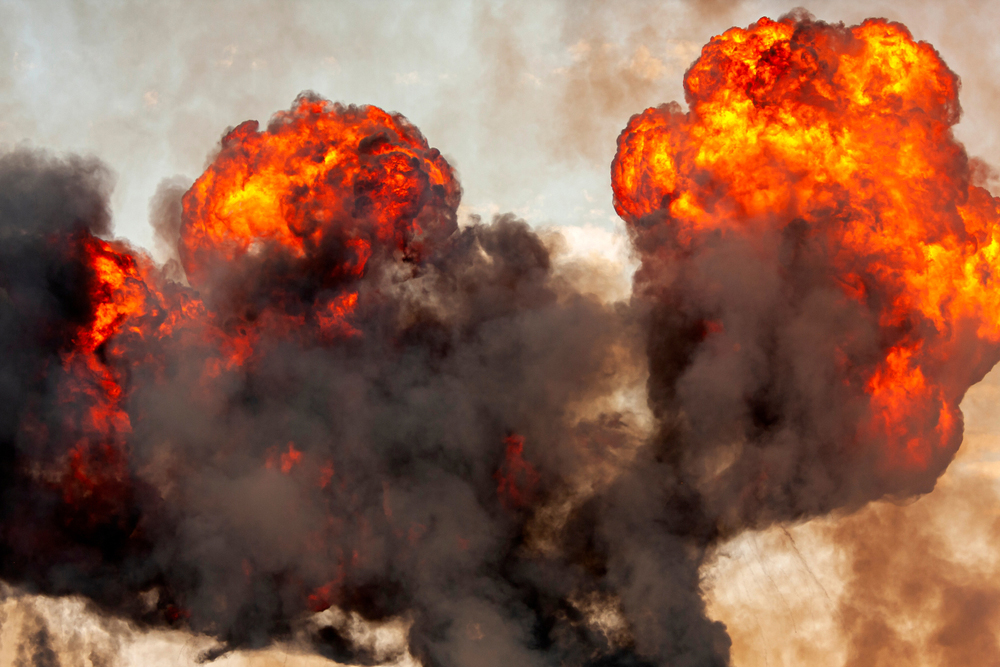 No one was injured in the incident
(Representational Shutterstock photo)
---
Shillong
|
Published 20.02.20, 07:05 PM
|
---
The proscribed Hynñiewtrep National Liberation Council (HNLC) has claimed responsibility for an IED explosion inside a coke factory at Kyllon Mathei Pyndeng Jalong near Riangdo in West Khasi Hills district.
The blast took place around 1am on Thursday. No one was injured in the incident.
"We claim responsibility for the IED explosion at Kyllon Mathei Pyndeng Jalong because all these coke factories are benami businesses. These factories are flourishing with the help of local politicians and businessmen. It is an irony that even the employees are all non-locals and our own people are deprived of jobs," HNLC general secretary and publicity secretary, Saiñkupar Nongtraw, claimed in a statement issued on Thursday evening.
Nongtraw added that though coal business is flourishing in areas such as Riangdo and Shahlang, till date there has been no development. He said roads are in pathetic condition and the villagers wallow in utter poverty.
"The same thing applies even in Jaiñtia hills. For decades we have seen coal mining is going on and rich businessmen living luxurious lives in Jaiñtia hills but there is no development at all. There is not even a good hospital or a nursing home in Jaiñtia hills. All the rich businessmen make trips to Apollo Delhi and Chennai but the locals are deprived of necessary healthcare," Nongtraw said.
Stating that the economy of the state is going down drastically right from the Congress regime till the Meghalaya Democratic Alliance (MDA) rule, Nongtraw said nothing has changed and all the representatives of the state Legislative Assembly are responsible for "our sorry state of affairs".
He said coal, being the prime business of the state, had generated huge revenue all the while but that was of no use. "It fills up the exchequers of politicians and private miners, but our masses are still suffering from poverty besides unemployment. How long will the state be dependent on coal business? A time will come when all the mines will become empty. Then where else shall the revenue come from?
"Dubai has the fastest growing economy worldwide, at the rate of 78 per cent GDP. Even the Sheikhs of Dubai know that oil reserves shall dry up soon. Since then they have been indulging in mega projects that would raise the economy and sustain in the long run, Dubai is concentrating on tourism, finances, real estate and many other non-oil sectors. Even when oil fields run dry, they will still be able to sustain themselves in the near future," the HNLC statement said.
Nongtraw said: "In Meghalaya, everything is being taken for granted and the leaders are acting as parasites eating up all the resources of the state. Our leaders have done nothing for the state but for themselves. That is the reason why the people are suffering now. The leaders have visions only to increase their bank balances and assets."
The HNLC claimed that the IED explosion at Riangdo was just a small beginning to prove that "we could have planted it in crowded places and created more casualties."
"We did in Shillong, Jhalupara and Jaiñtia hills without causing any injury. We have always been provoked by police about our capabilities and this is again a warning that we could well plant it anytime at a vulnerable place and then the outcome shall be devastating. This is a warning to all political leaders and businessmen to refrain from indulging in corrupt practices," Nongtraw added.