Gogoi prod for probe into firing deaths
Gogoi criticised Himanta Biswa Sarma for allegedly trying to justify the killing of 5 anti-CAA protesters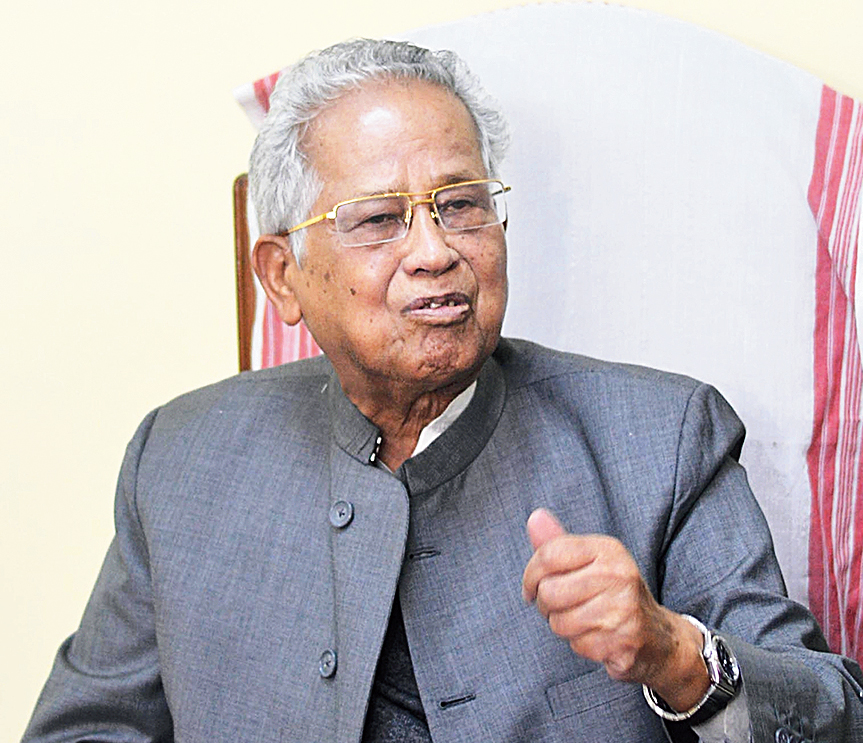 ---
|
Guwahati
|
Published 16.01.20, 07:21 PM
---
Former Assam chief minister Tarun Gogoi on Thursday said the Congress will take legal help if the state government does not order a judicial inquiry into the death of five persons in protests against the Citizenship (Amendment) Act last month.
"Why has the state government not yet ordered a judicial probe into the killing? We suspect it was the government which had ordered the killing. We will file a public interest litigation in court if the state government does not order a judicial inquiry into the killing," Gogoi said here.
He criticised cabinet minister Himanta Biswa Sarma for allegedly trying to justify the killing of the five protesters, including a school student, and Bengal BJP president Dilip Ghosh for his remark on the death of anti-CAA protesters.
Sarma on Monday told the Assam Assembly that the police had no other option but to fire on the protesters leading to the death of five people. Ghosh had said on Sunday that "shaitans were shot like dogs by our governments" in Assam, Uttar Pradesh and Karnataka during the anti-CAA protests. Gogoi also criticised Uttar Pradesh chief minister Yogi Adityanath for his remark that he would take "revenge" on the anti-CAA protesters.
"These types of hate speeches were not even seen when Atal Bihari Vajpayee was the Prime Minister," Gogoi said.
He said the country was heading towards "fascism" in the name of protecting interests of the Hindus by the government. "Today Indian democracy is facing a threat. That is why people from all sections have come out to hit the streets," he said, adding that it was time everybody joined hands against the BJP.
"During the past three years, the faith of the people on the government has faded away. Hence, the BJP leaders these days face black flags wherever they go," Gogoi said.