Girl cops to ensure clean polling booth
They will ensure that voters do not litter their school premises on April 18, the second phase of the Lok Sabha elections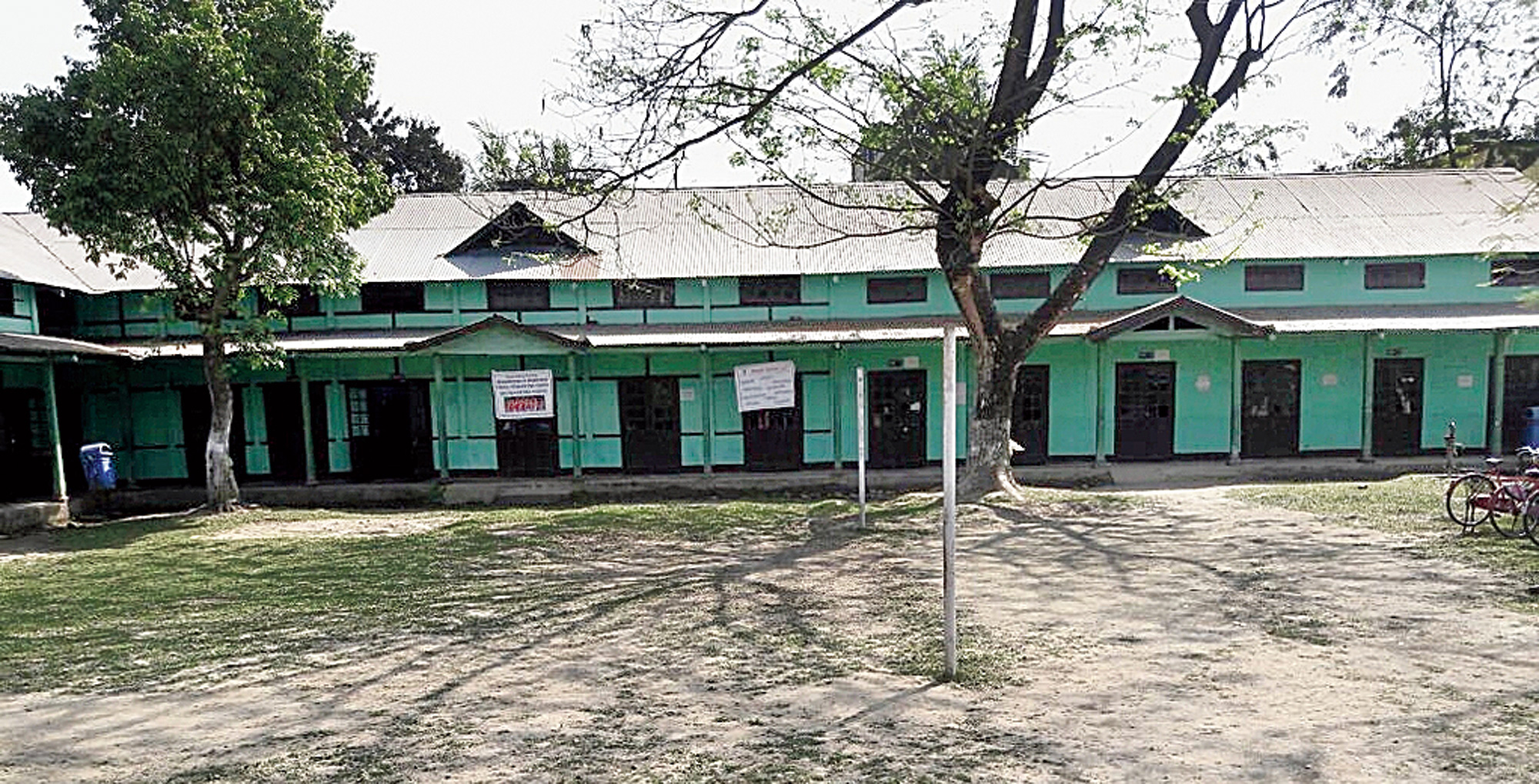 ---
|
Guwahati
|
Published 13.04.19, 07:32 PM
---
Nagaon Bengali Girls' High School under Nowgong Lok Sabha constituency will be a model polling station with all women officials and a poll booth manned by female personnel.
This is the school that has, over the past four years, come up with a bunch of adolescent girls who call themselves Green Police and this squad will ensure that voters do not litter their school premises on April 18, the second phase of the Lok Sabha elections.
The squad has already begun its preparation with banners, signage and poster-making. Once the Bihu celebrations are over, they will stick these on the school walls, reminding voters to maintain cleanliness and not to spit, litter or stain walls.
Two Green Police teams will be on duty on the polling day at their school. The teams will work in two sessions from morning till evening.
"The girls are really excited. They have already begun their work. With Bihu festival commencing on Sunday, the school will remain closed for a few days. The girls will put up the posters, signage and banners on April 17. It will be a positive experience for them watching voters cast their votes. Our school has been chosen as a model polling station with an all-female crew as election officials," said Aparna Bhattacharya, teacher and mentor to the Green Police.
The squad will also ask political parties to remove their banners, flex posters, flags and other campaign paraphernalia from their school neighbourhood after elections.
During the December panchayat polls, the Green Police had written to Prime Minister Narendra Modi, Assam chief minister Sarbananda Sonowal and leaders of all political parties, urging them to refrain from using plastic flex posters.
The Green Police want to meet the winner from Nowgong with the request to keep the constituency clean and green. "The girls are serious about the environmental issues concerning their hometown," said N. Sarma, a guide to the squad.
In the past few years, the Green Police have been involved in multiple activities to protect their environment.
Previous members of the Green Police cleaned Kolong river in Nagaon, collected drinking water samples from local households and adopted the road in front of their school for cleanliness, among other initiatives.