Gauhati University forms panel to probe CAG findings
Committee to look into other allegations against IDOL: vice-chancellor Pratap Jyoti Handique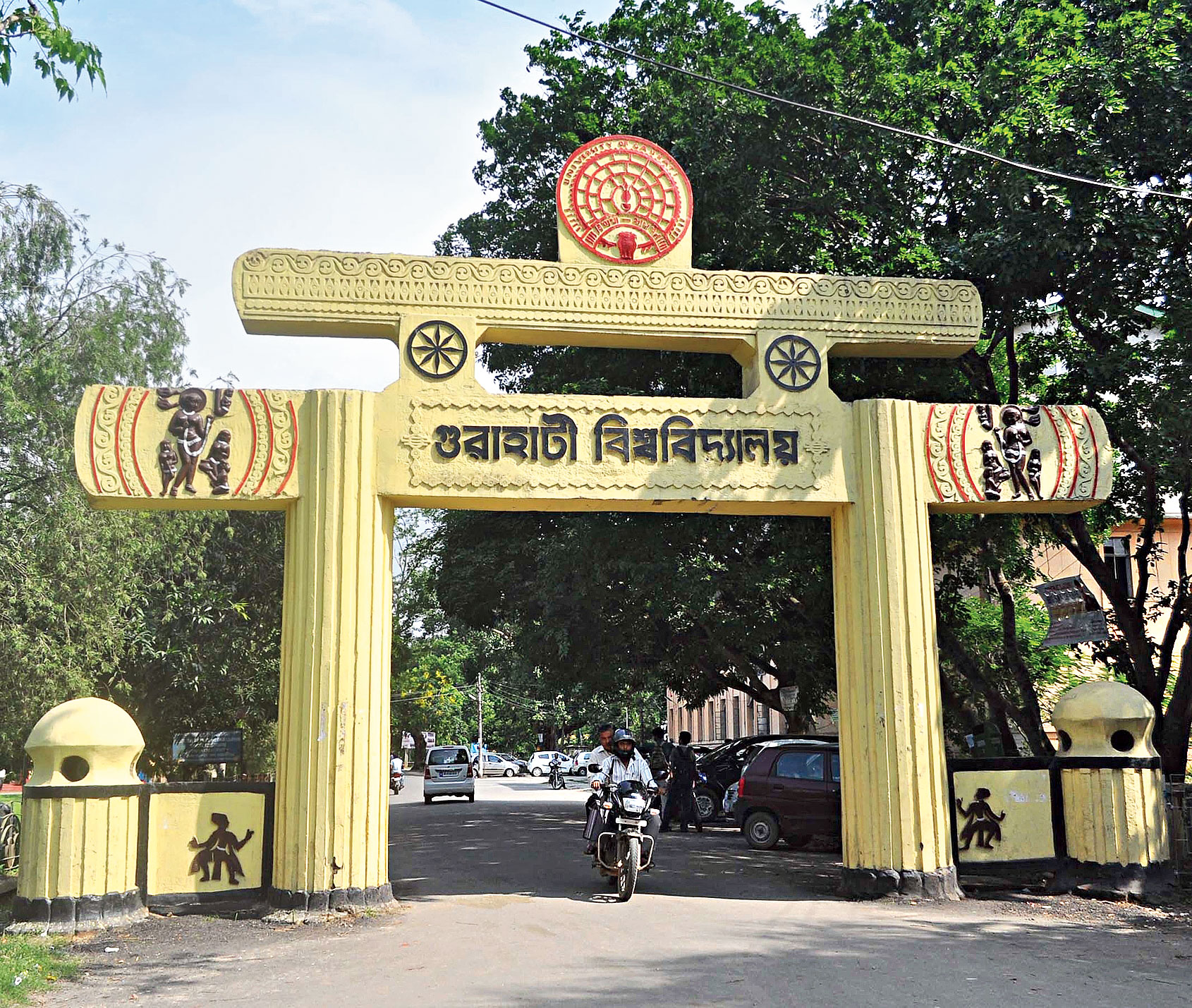 ---
Guwahati
|
Published 02.12.19, 08:41 PM
|
---
Gauhati University on Monday constituted a seven-member committee to look into the revelation of Comptroller and Auditor-General of India (CAG) that for seven years its distance education wing — Institute of Distance and Open Learning (IDOL) — offered 21 unapproved courses "risking the career prospects" of 73,912 students.
"We are taking the matter seriously. This morning we constituted a seven-member committee to look into the matter. The committee will also look into other allegations against IDOL," said university vice-chancellor Pratap Jyoti Handique.
In its report, CAG categorically said GU had filed false affidavits to extend recognition of IDOL. It observed that 73,912 students were enrolled in 19 of the 21 "unapproved" courses from 2010-11 to 2016-17 and the university collected fees amounting to Rs 39.06 crore from them.
Handique said considering the seriousness of the revelation of CAG, the university authority is also mulling a probe into the matter by another commission. "We will constitute another exclusive committee to probe the CAG findings. I do not want to disclose much about it now."
Handique appealed to the students who have been pursuing various courses under IDOL not to panic saying CAG findings were related to the period between 2010-11 and 2016-17. He said although the 73,912 students are not eligible for central government jobs, many of them are working in state government jobs and other sectors.
Former director of IDOL, Kandarpa Das, who had ser-ved most part of the seven years, said the university was aware that students of some courses offered by IDOL will be not eligible for central government jobs but decided to continue with them believing that the purpose of higher education was not only to get central government jobs.
Das said Distance Education Council (DEC) gave institutional recognition to IDOL in 2010-201 authorising it to run any number of courses. DEC changed its policy later and decided to give approval subject-wise. "Some courses already offered by IDOL were then not in the list of approved courses. We kept communicating with DEC. After it was dissolved by Ignou, UGC took over DEC in 2013 but started issuing course-related gazette notifications from 2015. That is why some courses offered during this transitional period remained technically unapproved," he said. "Then there was a discussion in the university on whether to continue with the courses or not. It came to an understanding that as students not only aspired for central government jobs but also for state government ones, private sector and PSUs, the courses should be continued. Besides, providing access to higher education is empowerment," Das said.
The CAG report said the matter was reported to the government in August 2018 but it is still awaiting a reply. Director of higher education Gitimoni Phukan said she would look into the matter on Tuesday.