The life of Dipali Borthakur, the 'Nightingale of Assam' and her husband Neel Pawan Barua, a renowned painter, will be depicted on celluloid by a group of filmmakers.
National award-winning filmmaker Utpal Borpujari and Sanjib Dey of III Smoking Barrel fame, among others, are working on the script of the ambitious project.
Noted actress and National School of Drama alumni Mandakini Goswami, tea planter Amit Malpani and filmmaker Dey himself will jointly produce the film.
"This is a joint idea generated by three of us. Like everyone, we are also fascinated by the couple's love story. Even before the death of Dipali baideo, we wanted to make a film. It's a huge challenge but we have decided to go ahead with it," Dey said after announcing the project on Wednesday.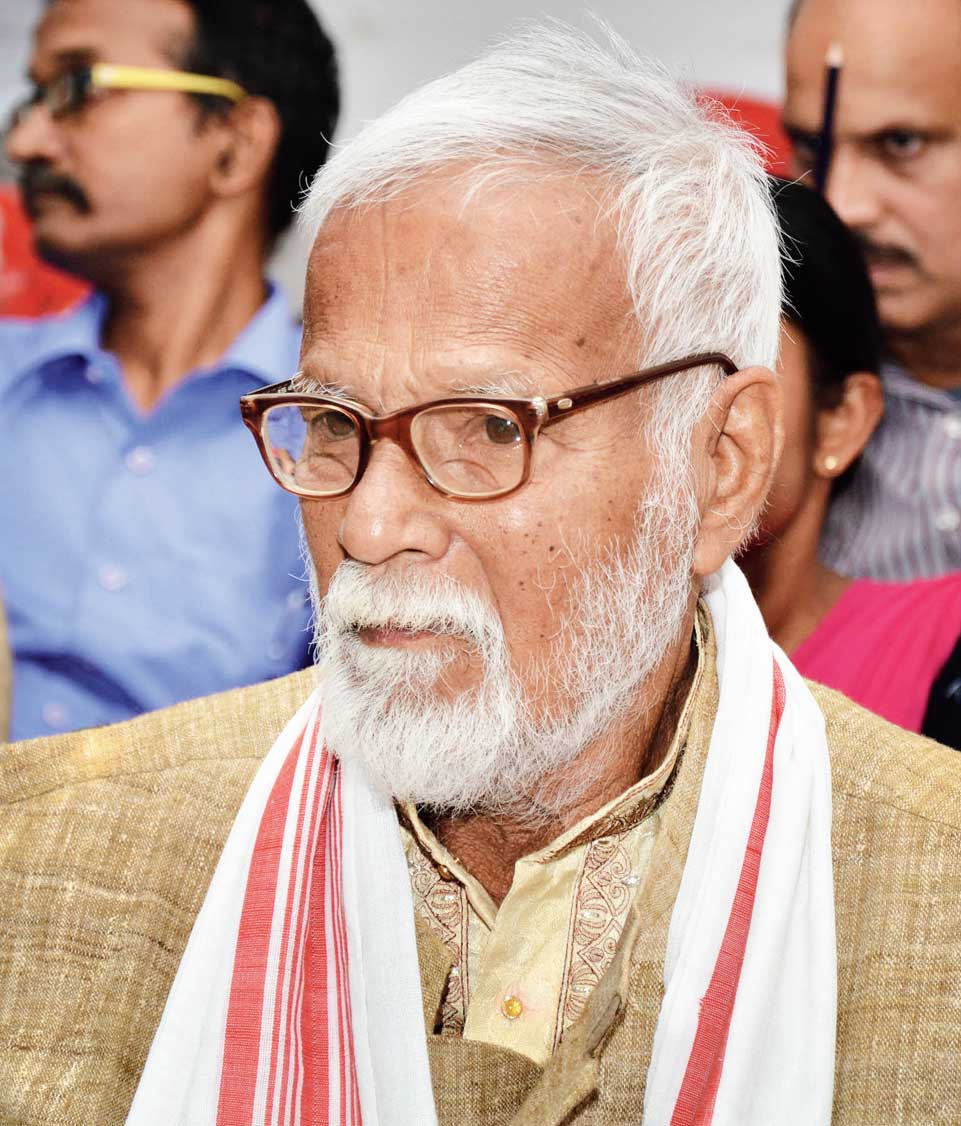 Neel Pawan Barua. Pictures by UB Photo
In her lifetime, Dipali had sung less than 30 songs. From 1968 till 2018, for 50 years, she could not sing after losing her voice at just 27 owing to motor neuron disease. It also confined her to a wheelchair. But she continued to be the nightingale of Assam till her death in December 2018. Her songs continued to be heard across generations.
The filmmakers have acquired the rights of the artiste's life story for a full-length feature film, for television and also a web series.
"We know the importance of the subject and therefore, we have done extensive research on Dipali baideo and her husband. Barua gave us a lot of details about their life. We are looking at the film as a classic love story between two highly-talented individuals who faced and fought immense physical and emotional
challenges with lots of courage. They did not let any drawback come between their relationship," said Golaghat-born Dey, who is in Mumbai.
The director and the cast of the film, as well as other technical crew members, will be finalised once the script is ready.
The film will be produced under the banner of Malpani Talkies, which also produced III Smoking Barrels. The producers will seek to rope in likeminded co-producers from within India and also abroad.