Flood situation grim across Northeast
Over 1 lakh affected in Tripura, Meghalaya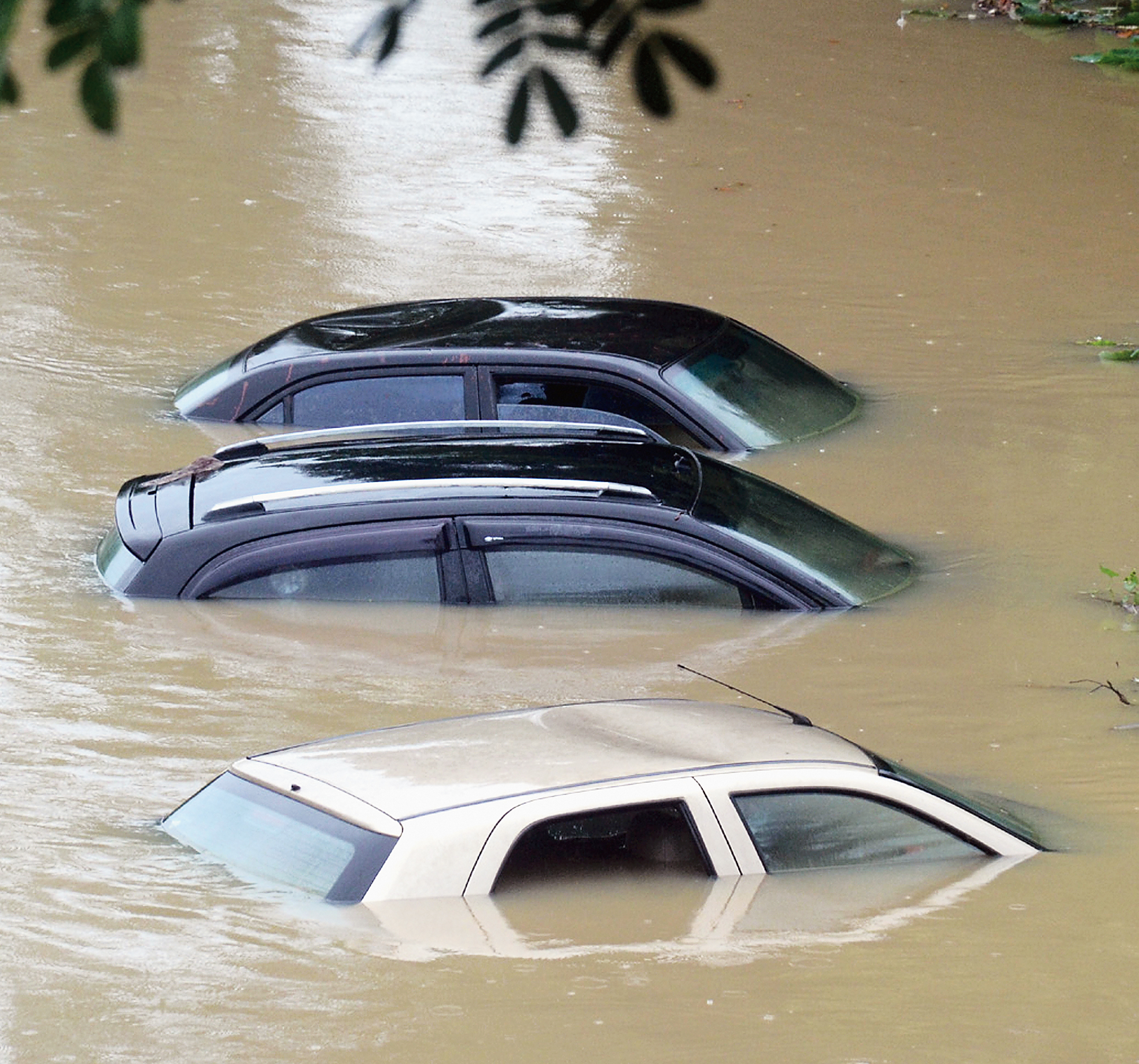 ---
|
Agartala
|
Published 14.07.19, 09:08 PM
---
Over 10,000 people have been affected as heavy rainfall for the past 48 hours hit all the eight Tripura districts.
An official of the State Emergency Operations Centre said on Sunday that 3,400 people have been put up in 25 relief camps.
"Twenty relief camps have been set up in Sadar subdivision of West district for 2,826 people, four relief camps in Khowai district are sheltering 552 inmates and another relief camp has been opened in Gomati district for 23 people," he told reporters.
Heavy rainfall for the past two days has led to flooding in and around Agartala.
Sadar subdivisional magistrate Ashim Saha said, "Thirty relief camps have been set up in and around Agartala, where around 8,000 people have taken shelter."
"We have arranged food, water and medicines for the flood victims," he added.
Saha also said the Haora river was flowing at 10.56 metres while its danger level was is 10.5m. The affected areas in and around Agartala are Srilanka Basti, Baldakhal, Ambedkar Colony, Pratapgarh and areas along to the Haora.
Speedboats manned by NDRF personnel have been pressed into service. All 13 pumps for flushing out water from the city are operational.
Even hours after the rain subsided, the roads in Agartala were waterlogged, leading to traffic snarls. People were seen catching fish on National Highway 8 which connects Tripura to Assam.
Six persons were injured and four houses were damaged in the floods in Dhalai and South districts.
"On July 12, one Subir Sen, 35, drowned in the Muhuri river at Santirbazar in South district. NDRF personnel recovered his body. Another person was electrocuted in Dhalai. Six persons were injured in Dhalai and South districts and they were shifted to hospital," the official said.
He also said National Disaster Response Force, police and paramilitary, Tripura State Rifles (TSR) and civil defence personnel are working hard to evacuate marooned people to safer places. The fire services, ambulance, state government and district administration officials have also joined the rescue operations.
Tripura chief minister Biplab Kumar Deb wrote on Twitter, "Our government is closely monitoring the heavy rain situation in Tripura and officials are on high alert to tackle any uncertain incident. NDRF, state disaster volunteers and police personals are on ground to tackle any situation."
Garo hills situation
In Meghalaya, over one lakh people in more than 100 villages have been affected by flooding in the plains of West Garo Hills.
The swelling Jingiram river has inundated 140 villages, affecting 1,10,000 people.
West Garo Hills deputy commissioner Ram Singh said these villages fall under Rajabala and Phulbari Assembly constituencies in Selsella and Demdema rural blocks. Some health centres and schools have also been inundated.
"We have declared floods in the plains of West Garo Hills, and the water level is still rising," Singh said from Tura, the district headquarters.
Around 20,000-30,000 have been evacuated to safer areas. So far, around 15 to 20 relief camps have been set up for the affected people. Many have also shifted to nearby villages to their relatives' houses.
"We are keeping a close watch, and we expect the floodwaters will remain for at least a week. If the water does not recede, then we will adopt more measures," he said.
From Monday, relief will be distributed to the affected.
For the last three days, State Disaster Response Force personnel have been deployed to monitor the situation and evacuate people. No loss of life has been reported so far.
Additional reporting by Andrew W. Lyngdoh in Shillong