Film festival to remember Mrinal Sen in Guwahati
12th edition of the event is being organised from December 10 to 16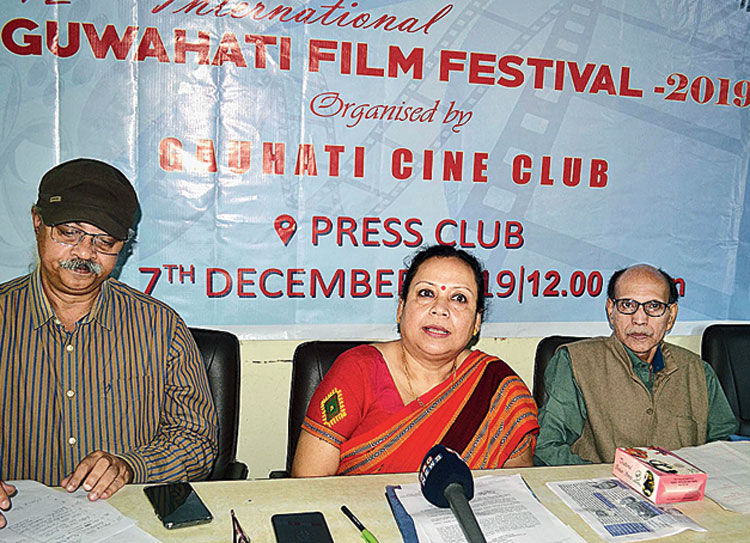 ---
Guwahati
|
Published 07.12.19, 08:22 PM
|
---
The 12th edition of International Guwahati Film Festival (IGFF), one of the oldest film festivals in eastern India, will begin on Tuesday at the District Library here.
Organised by Gauhati Cine Club (GCC), it will pay tribute to renowned director Mrinal Sen.
GCC president A.K. Absar Hazarika said on Saturday, "We are glad to announce the 12th edition of the festival. We have been organising the festival from December 10 to 16 every year. As we are a non-profit cine society, we have been organising this festival with our limited resources and for the love of cinema."
He said they would pay tribute to Sen by screening his National Award-winning film Antareen (The Confined). Antareen (1993) is based on a story, Badshahat Ka Khatimah, by Saadat Hasan Manto. "Sen is one of the greatest filmmakers of the country. It is our small effort to pay tribute to him. We will also remember Girish Karnad," he said.
Sen died on December 30 in 2018 and Karnad passed away on June 10 this year.
Hazarika said Tunisia would be the focus country in this edition of the festival. Tunisian film Porto Farina by Ibrahim Letaief will be the inaugural film. There will be three more films from the north African country.
In the retrospective segment, eminent French filmmaker François Truffaut's Bed and Board (1970), Love on the Run (1979) and The Woman Next Door (1981) will be screened.
Three Brothers (Czech Republic), Pains of Autumn (Turkey), Bulbul (Nepal), Sincerely Yours Dhaka (Bangladesh) and Katha (Singapore) are some of the notable films to be shown.
GCC secretary Madhurima Barua said there were 25 slots in the festival, including 23 feature films and two short film packages — one from the British Academy of Film and Television Arts (Bafta) and another package of selected local short films.
There will be a short-film competition from the region. From the Northeast, Pokhilar Pakhi (Assam), Ji Galpar Sesh Nai (Assam), Dhokbu (Sikkim) and In the Land of Poisoned Women (Arunachal Pradesh) will be screened.
Aribam Syam Sharma's Nongphadok Lakpa Atithi (The Guest) will be the closing film of the festival and the legendary Manipuri filmmaker will be present on that day.