NRC exclusion dilemma for 'refugees'
SC decision leaves villagers without proof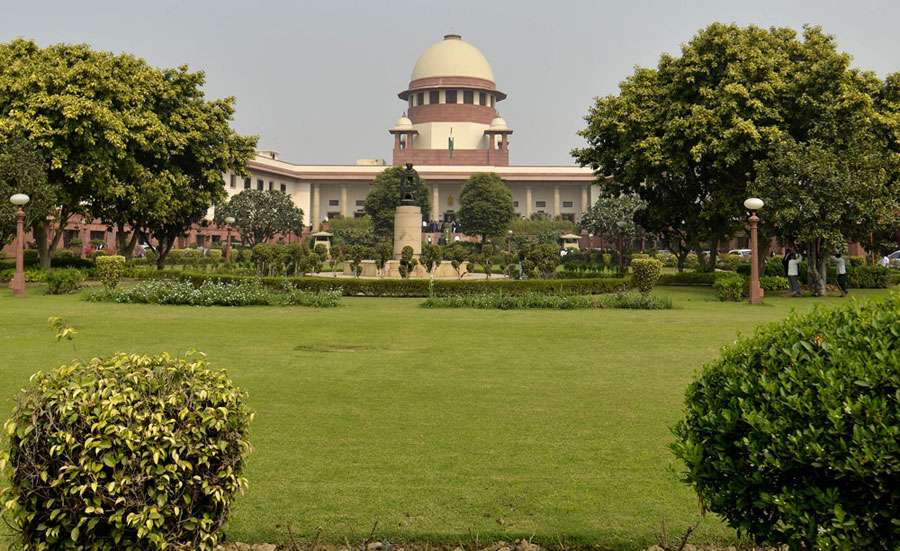 ---
Guwahati
|
Published 26.09.18, 07:18 PM
|
---
Misfortune has followed Pramode Sarkar and his family all the way from Sylhet in erstwhile East Pakistan.
From his father facing persecution in Sylhet in 1947 for voting to keep Sylhet with India, to the present day, when a Supreme Court decision has left his family without a means of proving its claim to citizenship, he has been dogged by problems.
In 1964, the family arrived in Assam as refugees. Now, they are faced with possible exclusion from the same land that granted them shelter, with the apex court excluding the only document he possessed to prove his claim — refugee registration certificate given to his father by the government of India.
However, the document has been excluded by the Supreme Court, along with four other documents — the 1951 NRC, citizenship certificate, pre-1971 voters' list and ration card.
The apex court has barred the National Register of Citizens (NRC) authorities from accepting the refugee documents as legacy proof. Back then, survival was paramount and keeping track of other documents was deemed secondary.
Pramode, a 42-year-old who works in a local panchayat office and who was born in Assam, has been left helpless by the exclusion.
"People are frustrated and the exclusion of the refugee-registration certificate has sealed our fate. Scores of people in my village of Pub Malaibari, especially those who are from refugee backgrounds, have no documents other than the refugee registration certificate. It is a big problem for us. This is the very document which the government of India gave us. Now they are rejecting it. We have no other option but to wait till October 23," said Pramode. Scores of families, mostly from refugee backgrounds from Gaon Dimoria in Sonapur circle, who protested at Dispur on Tuesday against the exclusion of the refugee registration certificate as legacy proof by the apex court, won't be filing claims and objections. Instead they have adopted a wait-and-watch policy till October 23 in the hope of the apex court reviewing its decision.
Gaon Dimoria, along with other adjacent villages, has a considerable number of households from the Bengali Hindu community with refugee backgrounds. Some of the villagers' parents had settled there during 1964-65 from neighbouring East Pakistan (present Bangladesh).
On Tuesday, around seven to eight buses carrying people from Gaon Dimoria, Durung, Pub Malaibari and other places arrived at Dispur to take part in the protest against the exclusion of refugee certificates among the five documents as legacy proof.
"The only proof which gave these people some hope has been now excluded. There are no other options but to wait till October 23 when the Supreme Court will give its judgment. No one will be able to file claims and objections from our village," said Subodh Sarkar of Gaon Dimoria.
The exclusion of many persons from the final draft of the NRC, many of whom are semi-literate or illiterate, has led to a state of panic. A similar situation prevails in Durung village nearby.
"Hope has almost faded for those affected. It is not just the refugee registration certificate but the 1951 NRC, which also has been excluded. Many people in Durung are from refugee backgrounds. It will be a big problem," said Babul Das, a NRC field-level officer from Durung.