Deluge hits Barpeta schools
107 elementary schools and 35 high schools have not been able to start classes after summer vacations ended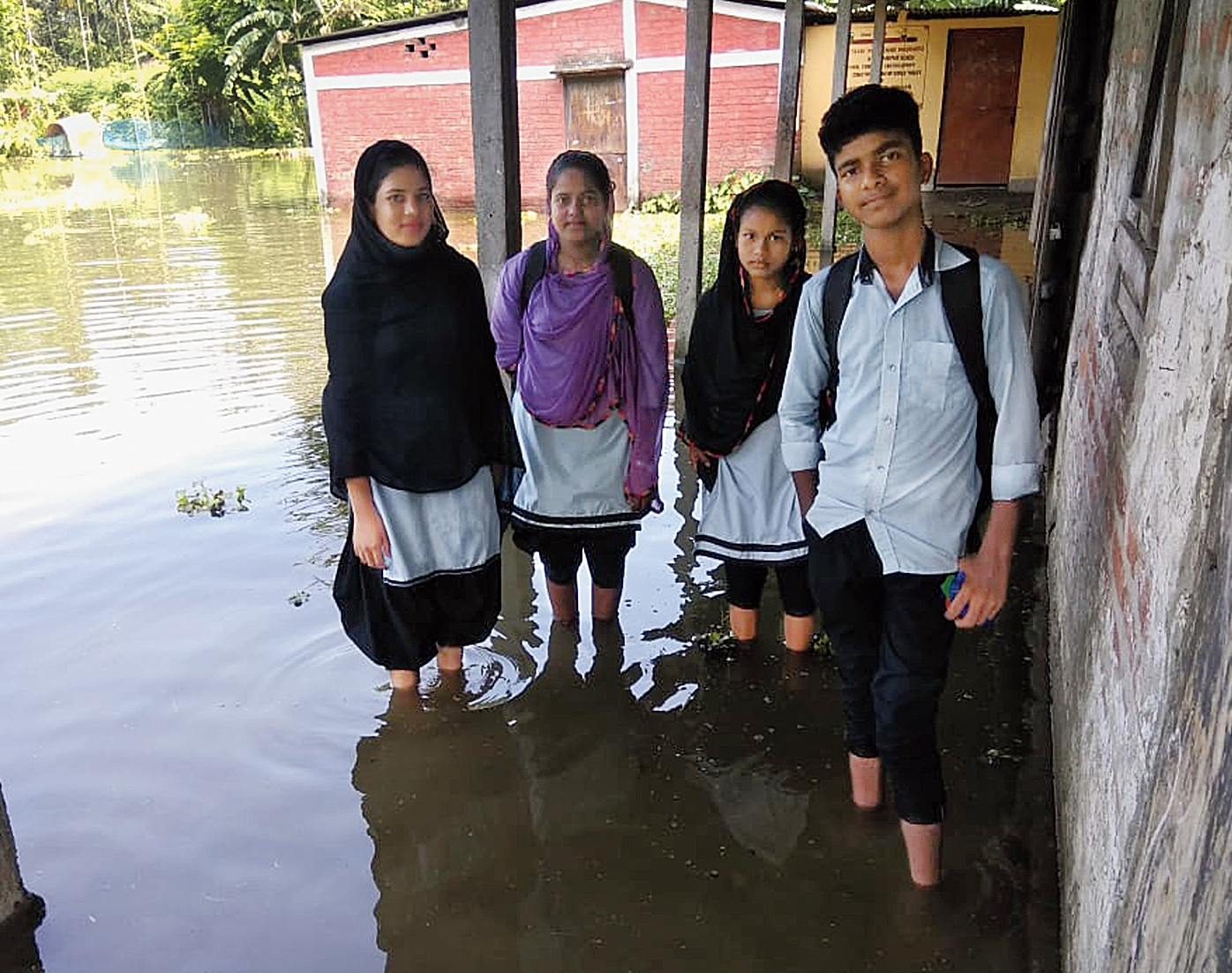 ---
|
Barpeta
|
Published 02.08.19, 08:58 PM
---
The floods in this lower Assam district have not only wrecked the civic infrastructure but also dealt a severe blow to the education system.
Altogether 107 elementary schools and 35 high schools have not been able to start classes after summer vacations ended on Wednesday.
District project engineer, Sarba Siksha Abhijan, Milan Saikia, said, "We have not yet ascertained the actual number of affected institutions as assessment of damages was under way. According to preliminary assessment and reports, nearly 1,322 government schools have been damaged affecting 1,29,144 students, while 30 schools were washed away affecting 2,562 students during July."
Saikia said apart from these, 98 schools have been eroded and washed away since 2012.
According to the education department, 1,965 schools were running in Bajali, Barpeta, Bhawanipur, Chenga, Gobardhana, Mandia and Rupshi education blocks in Barpeta before the floods. The are also 700 schools in sars and other riverine areas of the district.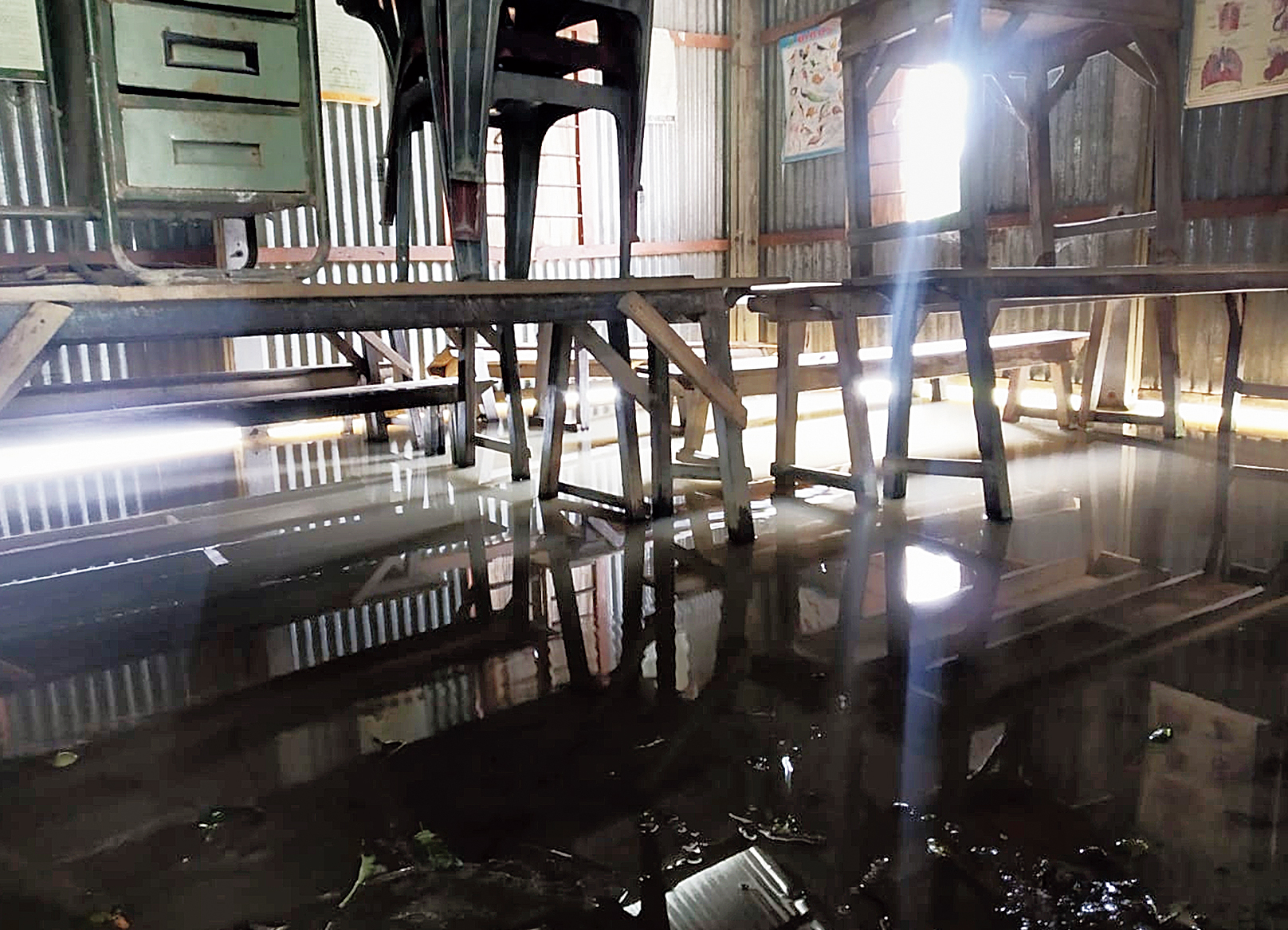 Of the 1,965 schools, 1,85,088 students were enrolled in the current academic year that began in January.
District elementary education officer Milan Saikia said: "We have lost connection with many schools. At least 85 link roads, which connect schools, have been damaged. We are holding meetings with the school management committees to discuss measures for the affected institutions and temporarily they have been shifted to other places to continue classes."
Saikia also said that 104 schools were converted into relief camps and many of the institutions are submerged.
Over 2,625 houses have been fully damaged affecting more than 1,300 people leaving students from these families in the lurch as they have lost everything in the floods.
An official of the district elementary education department said, "We have prepared an assessment that Rs 42 crore is needed to repair the damaged schools. We sent the application to the state government but have not received a response yet. It would take time for the government's approval."
Over 14 lakh people have been affected in the worst-hit Barpeta district.
Project officer of Barpeta District Disaster Management Authority, Nandita Dutta, said, "Floods have affected nearly 15 lakh people and claimed 14 lives so far in the district. More than 70,000 people have taken shelter in 204 relief camps."
Around 500 schools have been damaged in Dhubri district, while 17 schools have been washed away.