Debabrata Saikia slams BJP 'motive'
Saikia claims 19 lakh people were left out of the NRC owing to 'mistakes of the central and state governments'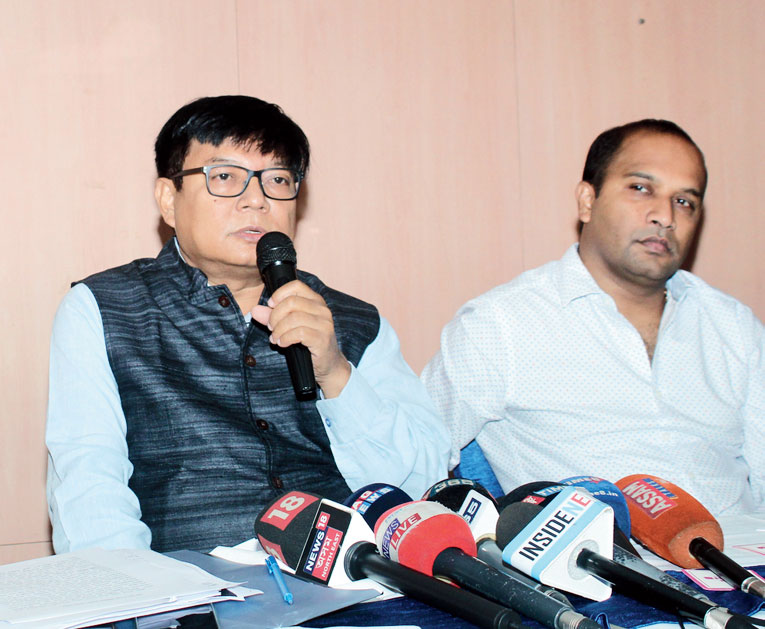 Debabrata Saikia
Picture by UB Photos
---
Guwahati
|
Published 07.12.19, 08:05 PM
|
---
Leader of the Opposition Debabrata Saikia on Saturday said it would be an insult to Hindu Bengalis, who came and settled in Assam before 1971 but were excluded from the National Register of Citizens, if they are given citizenship through the "unconstitutional" Citizenship (Amendment) Bill.
Saikia told reporters here that the Bengali Hindu population who settled in Assam before 1971 owing to various reasons should not be treated as refugees but considered a part of the state. They should not fear losing their citizenship and be forced to wait for the "unconstitutional bill" to be passed, he added.
Saikia said the Hindu Bengali people came to Assam from East Pakistan before 1971 but the BJP was "forcing them to say they came from Bangladesh with hopes that they will remain citizens of India if the CAB is passed".
"The BJP has brought the bill claiming that religious minorities, mostly Hindus, in three neighbouring countries were tortured and so they should be given Indian citizenship. But they left out Sri Lanka from this list, which means they are only using the religious sentiments of people for their own political benefit," he said.
Saikia said the bill showed the "hypocrisy" of the BJP government as there are almost 60,000 Tamils from Sri Lanka living in several refugee camps in India but the legislation does not say anything about these people pushed out of their country.
Saikia claimed 19 lakh people, "of whom most are Hindu Bengalis", were left out of the NRC owing to "mistakes of the central and state governments". The people who came to Assam in 1948 had no idea that they would be needing documents to prove their citizenship in 2019. "Most of their documents were damaged or lost in incidents like floods and other calamities but the government has not taken any steps for verification of these documents and the people," he added.
Saikia said if the government tries to make these people stand in the same line as the people who "infiltrated" Assam after 1971, then it would be an insult to the genuine Hindu Bengali citizens and this "should be stopped by all means".
The Bengali Samaj of Assam said it opposes CAB because it was an "unconstitutional bill" and the entire Bengali community in the country, including Assam, should oppose it because it was meant to divide communities.