Gauhati Medical College and Hospital opens after a week
The facility was closed after one of its doctors tested positive for Covid-19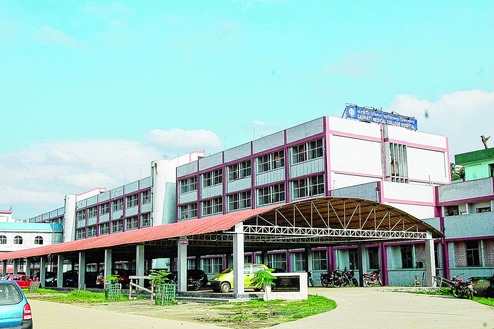 ---
|
Guwahati
|
Published 15.05.20, 10:30 PM
---
Gauhati Medical College and Hospital (GMCH) reopened for general patients on Friday, while police in Nagaon town had to resort to firing to disperse lockdown violators, injuring two on a day no fresh Covid-19 case was reported after an alarming spike on Wednesday.
The GMCH had remained closed since May 9 after one of its doctors tested positive for Covid-19. Swab samples of over 2,000 doctors, nurses, staff and people of surrounding areas of the hospital were tested following the incident and all of them have tested negative.
The Kamrup (metro) administration also lifted the containment zone tag from two GMCH hostels and their surrounding areas. The state has 86 positive cases till now, of whom 41 have recovered and two have died, while one is in Bihar. The number of active cases are 42.
A patient was discharged from Silchar Medical College and Hospital on Friday after he was found negative in successive tests.
A police crackdown during the day saw two persons, including a woman, injured at Bor Bazar in Nagaon town around 2pm, when police fired in the air to disperse hundreds of people who had gathered inside the market, violating lockdown norms.
According to the police, sub-inspector Prabin Bania, accompanied by a team from Nagaon Sadar police station, reached the market and attempted to clear the gathering. One of the injured, Arjul Ali, had allegedly tried to snatch the service revolver of Bania. The two injured have been admitted to Nagaon civil hospital.
Additional reporting by Sarat Sarma in Nagaon