Gauhati High Court direction on detainees
Court said the officers will first take stock of the names of detainees and period of detention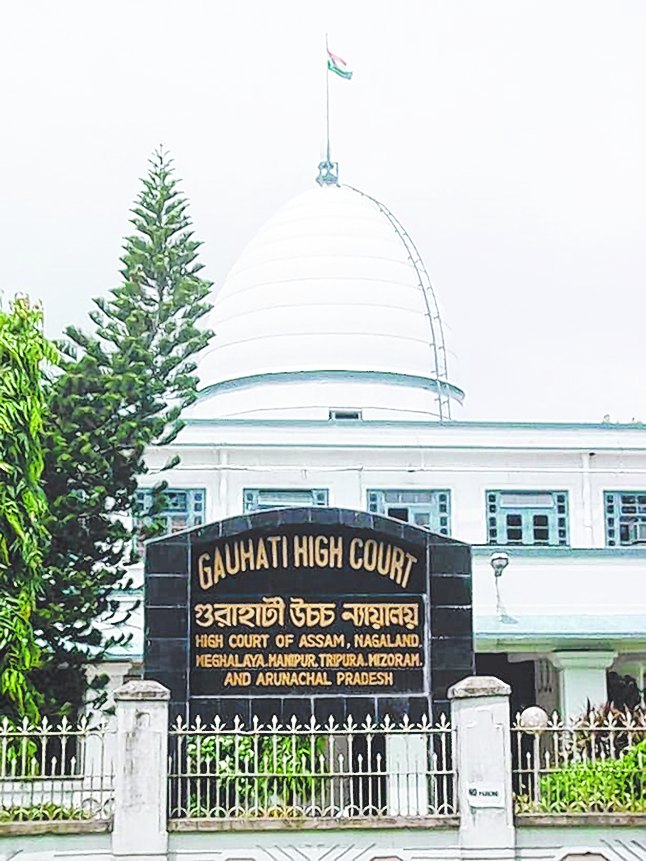 ---
|
Guwahati
|
Published 15.04.20, 11:38 PM
---
Gauhati High Court on Wednesday gave a general direction to superintendents of police (border) of all 33 Assam districts for compliance with the Supreme Court's order on Monday on release of detention centre inmates.
The court said the officers will first take stock of the names of detainees and period of detention. If they have completed more than two years in detention, they were directed to take necessary steps for their release from the six detention centres in Assam.
The conditions for claiming such release on bail are execution of bond with two sureties of Rs 5,000 each for Indian citizens; declaration of verifiable address of stay after release; capturing and storing of biometrics of the iris of both eyes and all 10 fingerprints and photos in a secured database before release; declaration/undertaking that the detainee shall report once every week to the nearest police station/outpost; declaration/undertaking that the detainee shall notify any change of address to the police station/outpost on the same day and declaration/undertaking that in case of violation of any of the conditions, the detainee will be liable to be apprehended and produced before the foreigners' tribunal concerned.
The court also said the officers shall provide the statistics of those detainees who have been released on bail to the senior standing counsel representing the State respondents enabling the same to be brought on record by means of a comprehensive affidavit within seven days from Wednesday.
On Tuesday, The US Commission on International Religious Freedom (USCIRF) welcomed the decision of the Supreme Court to relax conditions for the release of "foreigners" in Assam's detention centres owing to the spread of Covid-19.
"We welcome this decision as a first step," said commission chair Tony Perkins in a statement. "We urge the Indian Supreme Court to continue on this promising path and order the release of all those detained in the detention centres on humanitarian grounds. Even two years as a minimum time for release is unreasonable given the threat of detention centres becoming a breeding ground for the spread of Covid-19."
USCIRF is an independent, bipartisan entity established by US Congress to monitor, analyse and report on threats to religious freedom abroad.
"Nearly 1,000 people under suspicion of being a 'foreigner' are currently housed in six detention centres in Assam as they await deportation," the statement said. USCIRF commissioner Anurima Bhargava said, "It is encouraging that India's Supreme Court recognised the vulnerability of detainees in the detention centres. We remain concerned, however, that these individuals were wrongfully labelled as 'foreigners' and detained in the first place."
Aman Wadud, human rights lawyer and founder of Justice and Liberty Initiative, an Assam-based non-profit organisation, which had filed a prayer in the apex court after it took suo motu cognisance of overcrowding in prisons, said, "The duration should have been brought down. I would have been happy even if it was reduced to a year. There is no rationale behind detaining people for two years…If you are willing to release people who are convicted criminals, why not release people who have not committed any crime?"