Concern over denial of burial in Meghalaya
68-year-old Covid-19 patient's body not allowed by dorbar shnong to be cremated at the family's farmland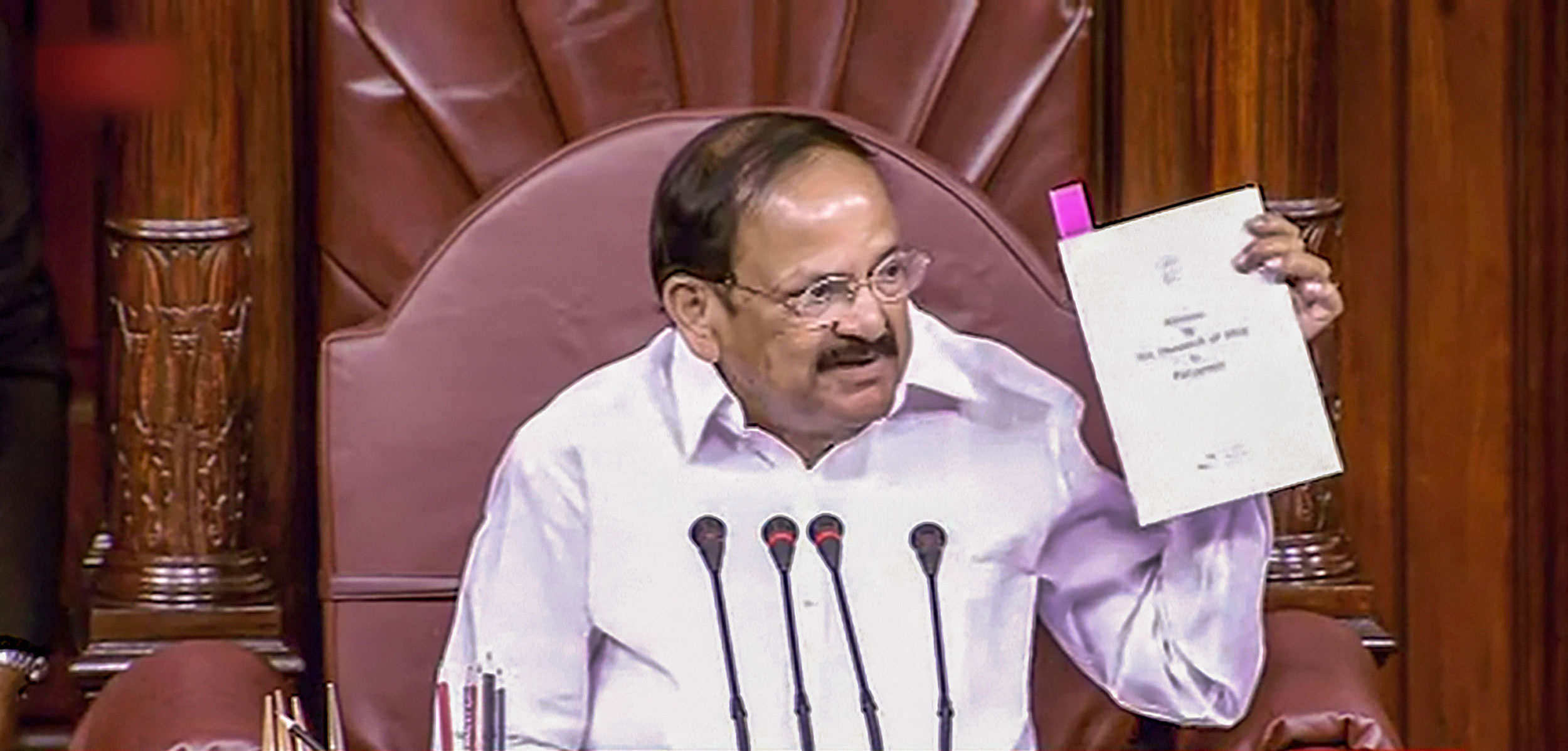 ---
|
Shillong
|
Published 17.04.20, 06:44 PM
---
Vice-President M. Venkaiah Naidu has termed the denial of burial and cremation of a Covid-19 victim in Meghalaya as a "blot on the society's consciousness", after the high court took cognisance of the issue and came out with an eight-page order on Thursday night.
A 68-year-old medical practitioner, who had tested positive on Monday, passed away on Wednesday morning at a city hospital.
The family had requested the dorbar shnong (village local body) of Nongpoh in Ri Bhoi district to allow his mortal remains to be buried in their farmland. But the request was turned down.
Later, attempts were made to get his mortal remains cremated at the crematorium here. However, the inhabitants opposed the move.
The Presbyterian Church of Riatsamthiah, however, allowed the mortal remains to be buried at its cemetery in Lawmali on Thursday morning.
"Such incidents are a blot on the society's consciousness and of great concern for all of us irrespective of party, religion and region," Naidu posted on his Facebook page.
He said there was an urgent need to "educate the people and remove misconceptions" on Covid-19 to prevent such inhuman incidents.
"It is a matter of deep anguish that such an incident occurred in spite of the advisory issued by the Central Government in March for the management of dead bodies infected with novel Coronavirus (COVID-19)," he added.
Naidu urged all citizens to be "empathic and respond compassionately" and not react irrationally. People must act responsibly and not believe in rumours, he said.
Naidu said he had shared his concern with the Union home secretary and the ICMR director-general. "The need of the hour is to create greater social awareness among the general public by various stakeholders," he opined.
The Meghalaya Bar Association had filed a petition in the high court for effective monitoring of the measures undertaken by the state government to contain the spread of Covid-19 and to mitigate the plight of the citizens.
It filed an additional affidavit to bring on record subsequent developments and the crisis that had emerged while disposing of the mortal remains of the doctor.
"This court cannot but remark on the inept way the same was handled by the State authorities and the conduct of the Local Bodies/Durbar Shnongs which has shocked the conscience of every right- thinking individual," the court said in its order.
The court ordered that any person, local body/durbar shnong or organisation which obstructs the state authorities in the control of the pandemic or any matter connected thereto, such as body management, cremation and burial, should be dealt with in accordance with law and cases to be registered. It also asked the authorities to sensitise the public, especially around crematoriums and burial grounds, to avoid such incidents.
On Saturday, the East Khasi Hills administration will hold a meeting with all headmen and church leaders to sensitise them on issues related to Covid-19.