Assam PCC asks to improve quarantine centres
Bora asks state govt to place asymptomatic persons under home isolation instead of institutional isolation to prevent virus spread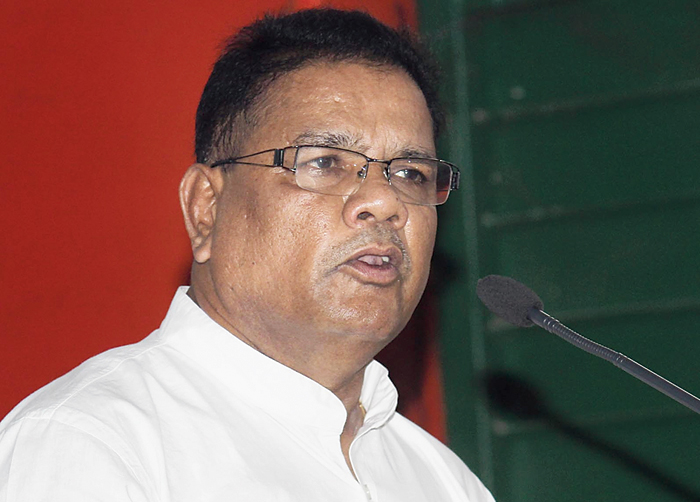 ---
|
Guwahati
|
Published 27.05.20, 08:53 PM
---
Assam PCC president Ripun Bora on Wednesday asked the state government to improve the condition of quarantine centres and place asymptomatic persons under home quarantine instead of institutional quarantine to prevent spread of the virus.
Ripun Bora, speaking of the quarantine centres and the facilities, said some of the centres are in a very bad condition that there are chances of the healthy people being infected if they are kept in those centres. He said although the government is speaking of social distancing, once someone enters the centres, they are far away from anything known as social distancing.
People are more likely to be infected by the virus as all the people who arrive from outside the state are put in the same centres and there is no maintenance of distancing among the inmates. Some even do not have proper arrangements of water or sanitation facilities.
"We are not opposing the government but this is the truth which needs to be told. We are not demoralising the health workers but the centres need to be improved," he added. He said the government should take initiatives to send asymptomatic persons to home quarantine and symptomatic persons to institutional quarantine in order to prevent the virus from spreading.
Speaking on health minister Himanta Biswa Sarma's activities during the pandemic, the PCC chief said, "We appreciate that the minister had been working so hard and also the claim that he had not slept for 70 days but some work related to the health department needs to be segregated as there are a lot of officials appointed for these."
He added that the a normal human being cannot work or take proper decisions while being under excessive work load and it seems that the minister is overworked. "For the betterment of the people if Assam the minister should take a little less load and let the designated officials work in their own departments and also the chief minister of Assam should share some of these responsibilities."
Bora said some of the things which Sarma is doing is actually the duty of the chief minister and he (Sonowal) should also share the responsibility. "Apart from this, the government should take immediate steps to provide Rs 7,500 for at least six months to each poor family in the state and the country. Some might say that we are trying to promote the NYAY scheme so we are clarifying that the BJP can name this scheme anything under the Prime Minister."