Covid: Assam govt makes it mandatory for hospitals to drop patients home
Move comes after a discharged patient was allegedly raped while walking back to her residence during curfew on the evening of May 27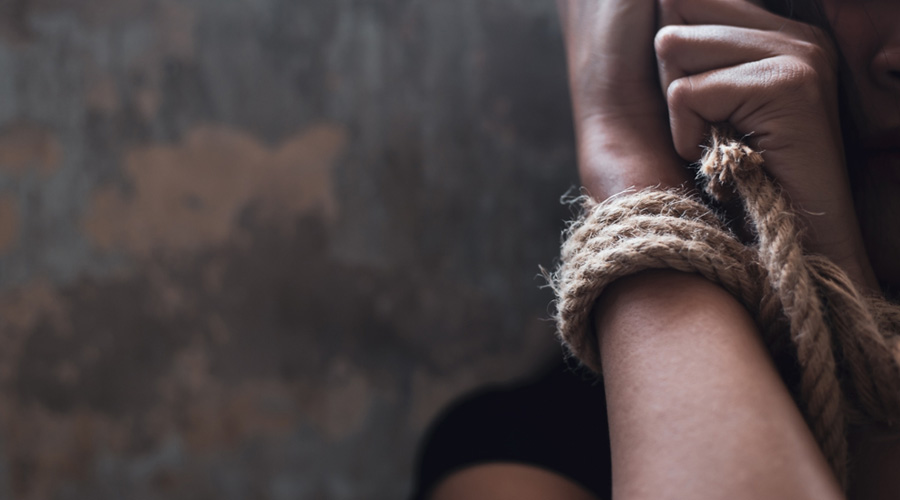 The victim, in her forties, and her daughter were discharged from the Sapekhati Model Hospital in Upper Assam's Charaideo district after they tested negative for Covid-19
Shutterstock
---
Guwahati
|
Published 01.06.21, 01:20 AM
|
---
The Assam government on Monday evening made it mandatory for hospitals to drop home people who have recovered from Covid-19 after a discharged patient was allegedly raped while walking back to her residence during curfew on the evening of May 27.
The victim, in her forties, and her daughter were discharged from the Sapekhati Model Hospital in Upper Assam's Charaideo district after they tested negative for Covid-19.
They decided to walk home to Dangoikumar, around 20km away. On the way, two youths, who have since been arrested, allegedly abducted the woman and raped her around 7pm in a nearby tea estate. The daughter somehow managed to escape and mobilised help for her mother.
A senior health department official told The Telegraph on Monday that instructions have been issued to all the districts to ensure the safety of discharged patients to avoid a repeat of the May 27 incident.
The directives are:
⚫ Patients who have recovered from Covid-19 should be discharged before curfew hours.
⚫ Discharged patients who don't have personal vehicles or couldn't arrange one should be dropped home by the hospital.
⚫ If the number of discharged patients is more, drop them one by one, and if required by the next day, as it will be difficult to arrange separate vehicles for each of them.
The directives were issued because the woman had reportedly requested the hospital to drop her home since they won't get any transport because of the curfew imposed between 2pm and 5am in rural areas while it is from noon in urban areas. Curfew has been imposed to break the chain of transmission of the virus. Till Sunday, there were 52,448 active cases in the state.
Condemning the incident, the state Congress said: "The mother and daughter were left to fend for themselves when lockdown was in force. Isn't it the responsibility of the hospital and local authorities to see to it that the woman and her daughter reached their home safely?"
However, the hospital authorities denied receiving such a request. "They were released before 11am but stayed back for lunch which was served at 1.30pm. Seven people were discharged that day. We don't know when she left," a doctor said.
The woman, her husband and daughter had tested positive on May 21. The husband was released on May 25.
Charaideo deputy commissioner Binita Pegu told this newspaper that she has ordered an inquiry into the alleged incident and has also issued a slew of directives to prevent a recurrence.
"Henceforth patients have to be released in presence of guardian/family members and before 10am. Those having transport will be allowed to leave during curfew hours. Those without vehicles will be provided one by the hospital or by us. Once they reach home, they have to give in writing the time they reached home so we can ensure end-to-end safety," Pegu said.
Charaideo police arrested both the accused on Monday.
"They are both under 30 years. The victim and the accused belong to the tea community but did not know each other. They will be produced in court on Tuesday," Charaideo superintendent of police Sudhakar Singh said.