Tea industry plea to Centre for financial package
The tea industry, in view of its financially-stressed condition, requires a financial relief package to tide over this crisis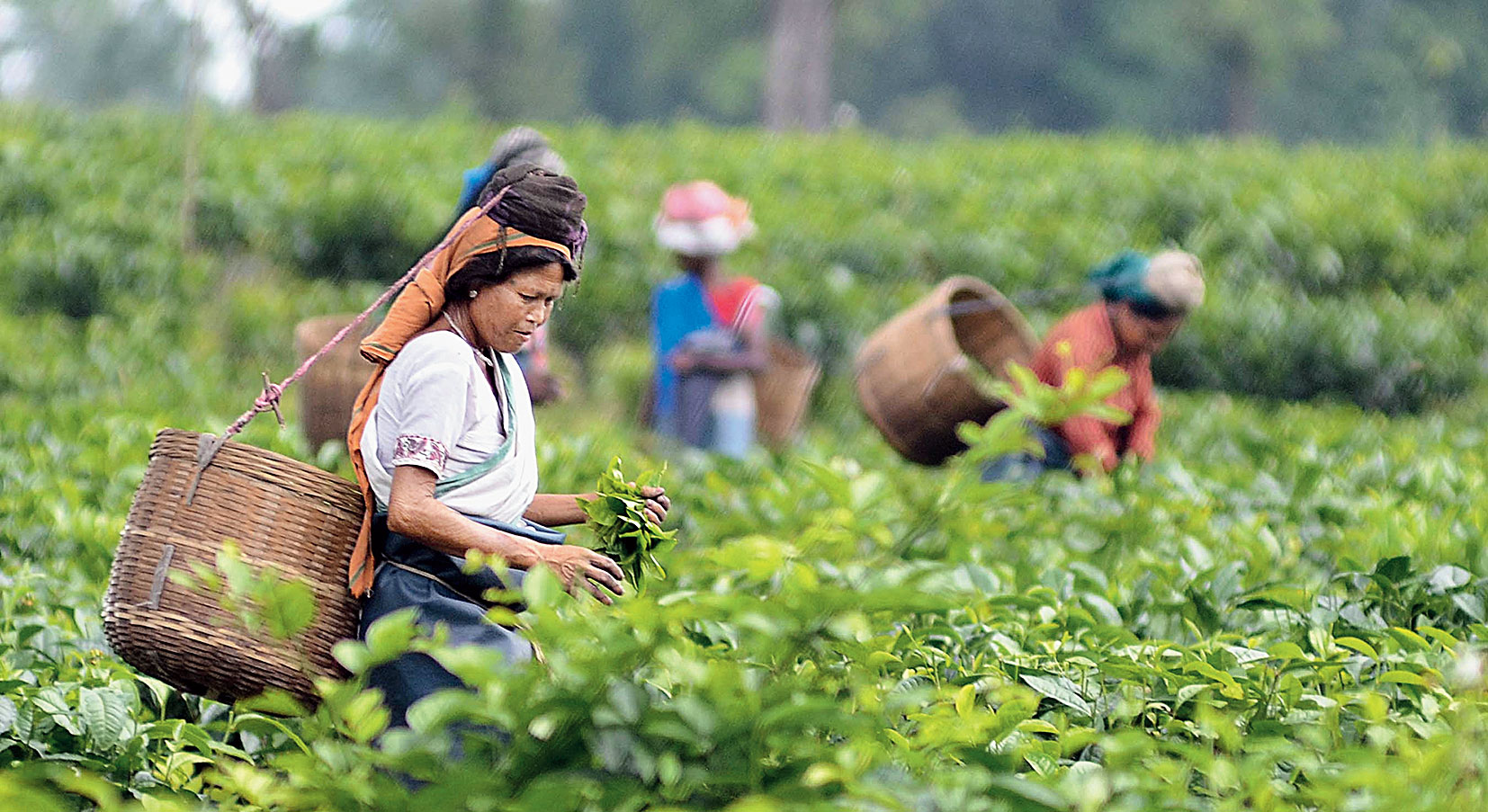 ---
Guwahati
|
Published 30.03.20, 10:45 PM
|
---
The tea industry has appealed to the Centre for a financial package to tide over the crisis following the lockdown due to coronavirus pandemic and secure employment and livelihood of 1.2 million workers employed in this sector.
The Consultative Committee of Plantation Associations (CCPA), the largest apex body of tea associations in India, has written to the Centre saying the shutdown of the tea industry due to Covid-19 at the beginning of the manufacturing season has virtually disabled the sector as seasonal production of the sector has ceased.
"Support in the wake of the Covid-19 has been announced for many sectors. The tea industry, in view of its financially-stressed condition, requires a financial relief package to tide over this crisis.
"Tea bushes during this period need to be harvested within seven to nine days' cycle. Prolonged closure will require the overgrown leaf to be skiffed as this is not suitable for manufacture," the CCPA said.
"Pursuant to declaration of lockdown, harvesting and production have stopped, resulting both in current and future revenue being compromised. The tea sector will lose 15 per cent of the annual production in the next 15 days, as recovery of leaf for the bygone period is not tenable. The estimated loss of revenue would amount to approximately Rs 1,400 crore on a loss of 100 million kg of tea," it added.
"We have money to pay wages for just about two weeks," an industry leader said.
"It is important to understand that tea industry is unique and different from other industries since wages constitute 60-65 per cent of the total cost. In the absence of any revenue due to shutdown, the industry is not in a position to bear the burden of such largescale employment costs. Paying for a month's lockdown with zero output will add around six per cent to cost while sales will drop around 15 per cent," the CCPA said.
Industry leaders are worried over the second flush.
"Countries such as Sri Lanka and Kenya are producing. So if we do not produce by second flush — which is the best tea grade — buyers will buy from other countries," another planter said.
The association said it would require government support during this period to help the industry with direct wage payments to the labour.
"We would suggest direct transfer of Rs 1,000 per week into the workers' accounts for three months. The impact for around nine lakh workers in Assam and West Bengal will be around Rs 1,100 crore," the CCPA added.
The tea industry has been going through economic crisis over the last few years.
"Tea prices have remained stagnant while costs have continued to increase, both for inputs and wages. Added to this, Covid-19 will have a huge negative impact on the financial condition of the industry," the CCPA said.