Congress salvo on Modi's promises
Former Assam CM Tarun Gogoi accuses Modi of taking credit for the projects initiated during the Congress regime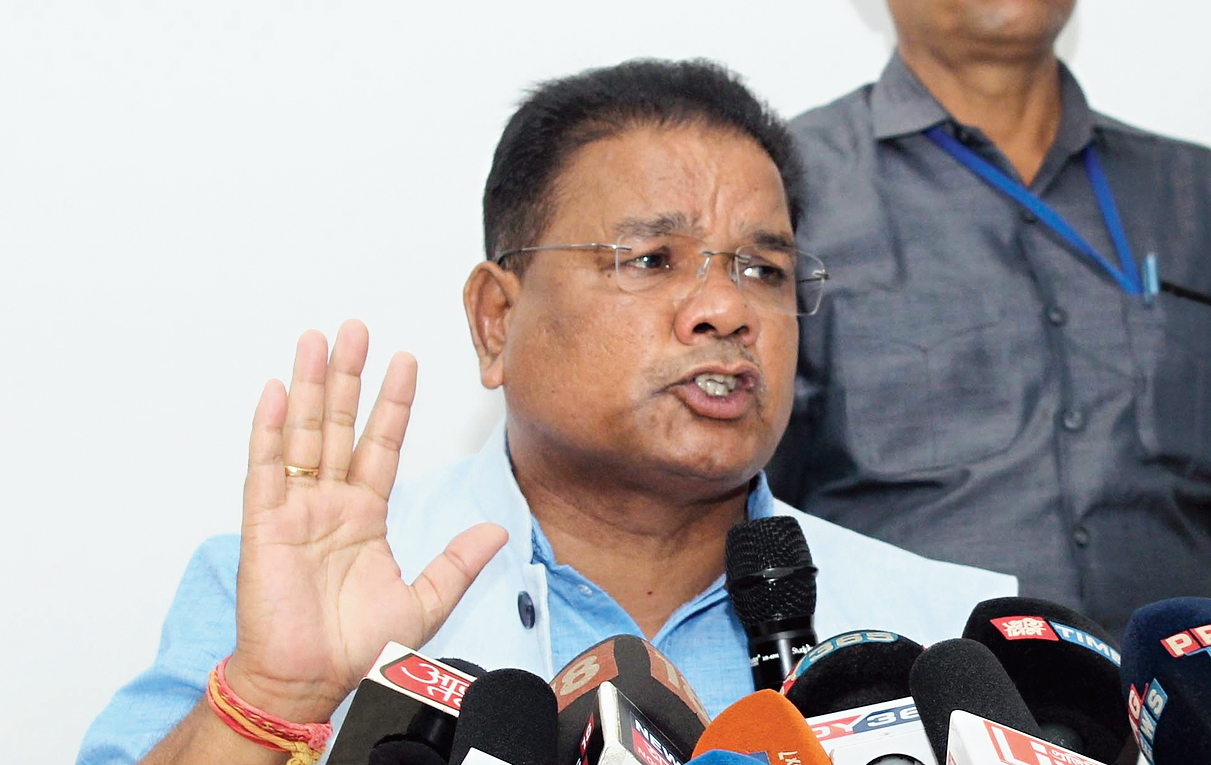 Ripun Bora in Guwahati on Sunday.
Picture by UB Photos
---
Guwahati
|
Published 31.03.19, 08:31 PM
|
---
A day after Prime Minister Narendra Modi's poll rallies in Assam, the Congress on Sunday lashed out at him saying he has miserably failed to fulfil the promises he had made before the 2014 elections.
"Yesterday Modi said illegal migrants will be deported from Assam if he is re-elected. We want to ask him what happened to the assurance given by him before the 2014 elections that all Bangladeshis will have to 'pack their bags' if he comes to power? How many Bangladeshis did he deport in the last five years?" asked Assam PCC president Ripun Bora.
"Let alone deporting Bangladeshis, he brought the citizenship (amendment) bill to give citizenship to Hindu Bangladeshis. Though he could not pass the bill in Rajya Sabha, the danger is not yet over as Amit Shah has made it clear that they will introduce the bill in the Parliament again if they return to power," Bora said.
Addressing a joint news conference with former chief minister Tarun Gogoi here on Sunday, Bora said, "Modi said he has come to present his report card but avoided the burning issues of the state, which he failed to solve in the past five years."
Bora said before the 2014 parliamentary polls and 2016 Assembly elections, Modi had assured ST status for six communities of Assam within 100 days of coming to power ,which is yet to be done.
"They introduced the bill to grant ST status to the six communities on the last day of the Rajya Sabha session in February this year, knowing very well that there was no scope to discuss the bill on the last day of the session. Their promise to grant ST status to these communities is nothing but an eyewash," Bora said.
"If you are a chaiwala then why haven't you fixed Rs 351 as the minimum wage for tea garden workers in Assam, which was recommended by the Tarun Gogoi government," Bora asked.
Modi had said on Saturday that as a chaiwala himself, he is committed to improve the condition of the tea gardens workers in Assam and had accused the previous Congress governments of doing nothing for the tea tribe community.
Gogoi accused Modi of taking credit for the projects initiated during the Congress regime.