Cannes premiere for Sarmah
It took him five years to plan and make the film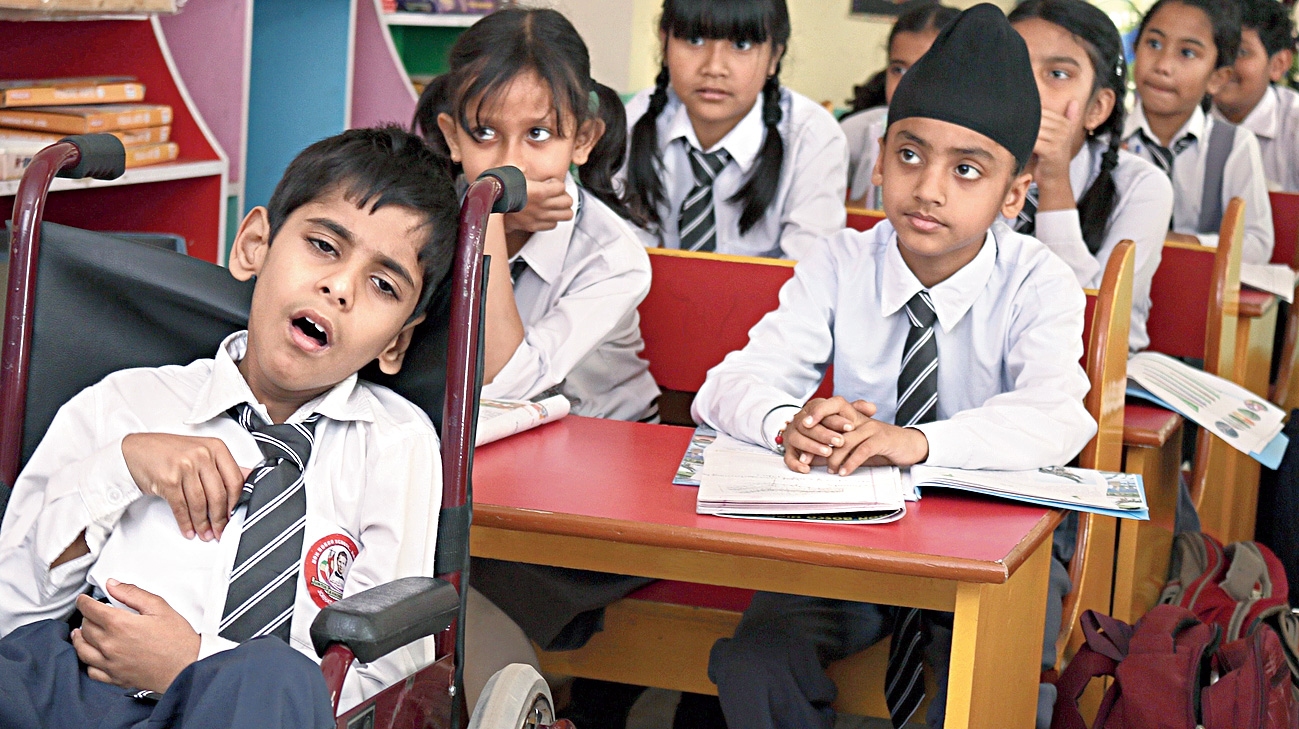 ---
Guwahati
|
Published 27.04.19, 07:10 PM
|
---
A film made by an Assam-born director, on the therapeutic benefits of music on specially-abled children and adults, will premiere at the Festival de Cannes (Cannes Film Festival) on May 16 and 17.
One Little Finger, written and directed by Rupam Sarmah, is about an American neurologist Raina, who uproots her life in the US to study music therapy in India but ends up helping people with disabilities by bringing them together through music and inspiring them to challenge themselves. The film is based on real-life stories of people with disabilities with more than 80 such people playing themselves in the film.
"It was quite challenging to start with unknown as we had many children and young adults with disabilities. Many people believe disabled people are a burden for society and avoid them because they do not know how to act around them. Never underestimate their abilities. It opened my eyes. Our thoughts, words and actions matter a lot. So, treat them with respect and give them love and a helping hand," Sarmah said.
It took him five years to plan and make the film.
Music therapy is an integral part of One Little Finger and many Grammy and Oscar-winning artistes, including Quincy Jones, Julian Lennon, Kechi Okwuchi, Kevin Mackie, Sumitra Guha and Vishwa Mohan Bhatt are involved with the film's soundtrack. The background score is composed by Pulitzer Prize-nominated Stephen Melillo, along with Sarmah.
Hollywood actors Tamela D'Amico and Siedah Garrett are playing major roles in the film. South Indian actress Abhinaya, who is hearing and speech impaired, cerebral palsy patients Den and Jeeja are playing themselves. Actors from Assam, including Moloya Goswami, Jaya Seal Ghosh, Pabitra Rabha and Surajit Sarmah, among others, are also in the film.
One Little Finger was shot in Jorhat, Sivasagar, Guwahati and Hajo in Assam with Rangghar, Kamakhya temple and naamghars featuring in it, and also in Calcutta and the US.
The film has been selected for various international film festivals, including in New York, San Diego, Florida, Los Angeles, Delhi and others. It won the Best Film for Inspiration at the Riverside International Film Festival, Los Angeles.
The film, produced by Sarmah in association with RJ Productions International USA, will be officially released in the United States on August 16 and is slated for release in India in September.
Sarmah achieved a Guinness World Record on February 24, 2013, for A Musical Journey for World Peace, where more than 500 participants from across the globe played 315 musical instruments.
Sarmah, a musician, filmmaker, entrepreneur and scientist, was born in Jorhat. He was interested in music from a young age. Later, he learnt instruments and classical vocals while continuing to explore fields like films, sound engineering and music. He migrated to the US in 1992, after completing his BTech. He did his masters in management, computer science and PhD from US universities and lives with his family in California.