Cancer research centre at IITG
Under the MoU, a centre of advanced research on diagnostics in cancer (C-CARD), a first of its kind involving an IIT, will be set up at the premier institute within 120 days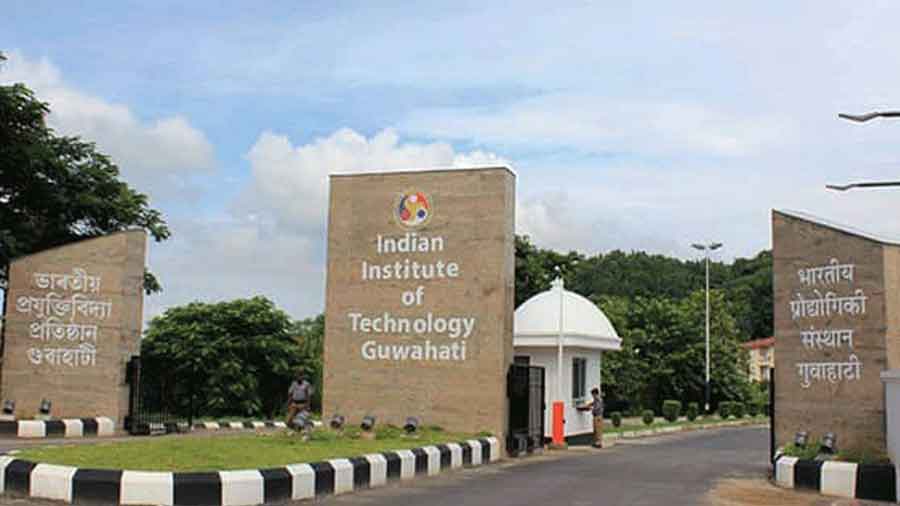 Indian Institute of Technology, Guwahati.
File photo
---
Guwahati
|
Published 05.09.22, 01:56 AM
|
---
IIT Guwahati is setting up an advanced cancer research centre in collaboration with Karkinos Healthcare Private Limited (KHPL), a technology-driven oncology platform focused on "addressing" the accessibility and affordability gaps in cancer care.
Towards this end, IIT Guwahati on Thursday signed a memorandum of understanding with KHPL, a company registered in West Mumbai. Under the MoU, a centre of advanced research on diagnostics in cancer (C-CARD), a first of its kind involving an IIT, will be set up at the premier institute within 120 days.The primary aim of this centre is to work on research-related to advanced and affordable diagnostics solutions for non-communicable diseases, primarily cancer, for patients from across the country. 
The centre will be equipped and operated by KHPL on the IIT Guwahati premises," IIT Guwahati said in a statement.
The MoU was signed between Prof T.G. Sitharam, director of IIT Guwahati, and R. Venkataramanan, chief executive officer of KHPL.Sitharam, director of IIT Guwahati, said the institute, established in 1994, aspired to strengthen its research and development "arsenal" and there was no better way to "highlight" the same in establishing C-CARD by KHPL, in the heart of our institute."In the near future, we envision extending this centre of excellence with the activities of Assam Advanced Healthcare Innovation Institute — the upcoming multi-specialty hospital at IIT Guwahati — to inculcate next-generation scientific and technological innovations in the area of healthcare," he added. 
Both the signatories to the MoU will collaborate on initiatives, including large-scale oncodiagnostic services, in conjunction with Assam Cancer Care Hospitals across the state to prepare a comprehensive cancer atlas for the Northeast besides establishment of next-generation sequencing (NGS) and whole genome sequencing (WGS) facilities to identify the India-specific hereditary origin of cancer.Venkataramanan, CEO of KHPL, said Assam had made giant strides in cancer care and Karkinos was pleased to further these efforts and partner with IIT Guwahati in bringing the cutting-edge cancer diagnostics and advanced research to the people of the region.
"We see this as the first phase of a long and wide-ranging partnership that will redefine cancer care in the region and beyond," he said.KHPL is the only start-up founded together by the Tata Group, Reliance and Mayo Clinic and has a pan-India presence, said professor Dipankar Bandyopadhyay, head, Jyoti And Bhupat Mehta School of Health Science and Technology, IIT Guwahati.  Professor Bandyopadhyay further said the upcoming centre's diagnostic facilities would be available for all Assam Cancer Care hospitals and researchers would be able to investigate the various genetic origins of the cancer.
"For the first time in the history, cancer diagnostics health data will be generated which will be Northeast-specific and the initiative will also create a profound base for future drug discoveries related to cancer," he said.He also said the entire initiative was the vision of Assam chief minister Himanta Biswa Sarma to "alleviate" cancer from the state and provide cancer care to the people of Assam through state-of-art innovation.The incidence of cancer is high in Assam.A.C. Kataki, director of the Dr B Borooah Cancer Institute in Guwahati, told The Telegraph, that of the about 45,000 cancer cases detected every year, Assam alone contributed 34,000. Official data estimates the annual detection of about 800,000 new cancer cases in the country.