Bodofa figures in Baksa's Bathou temple
Artist's aim is to familiarise the young generation with the legends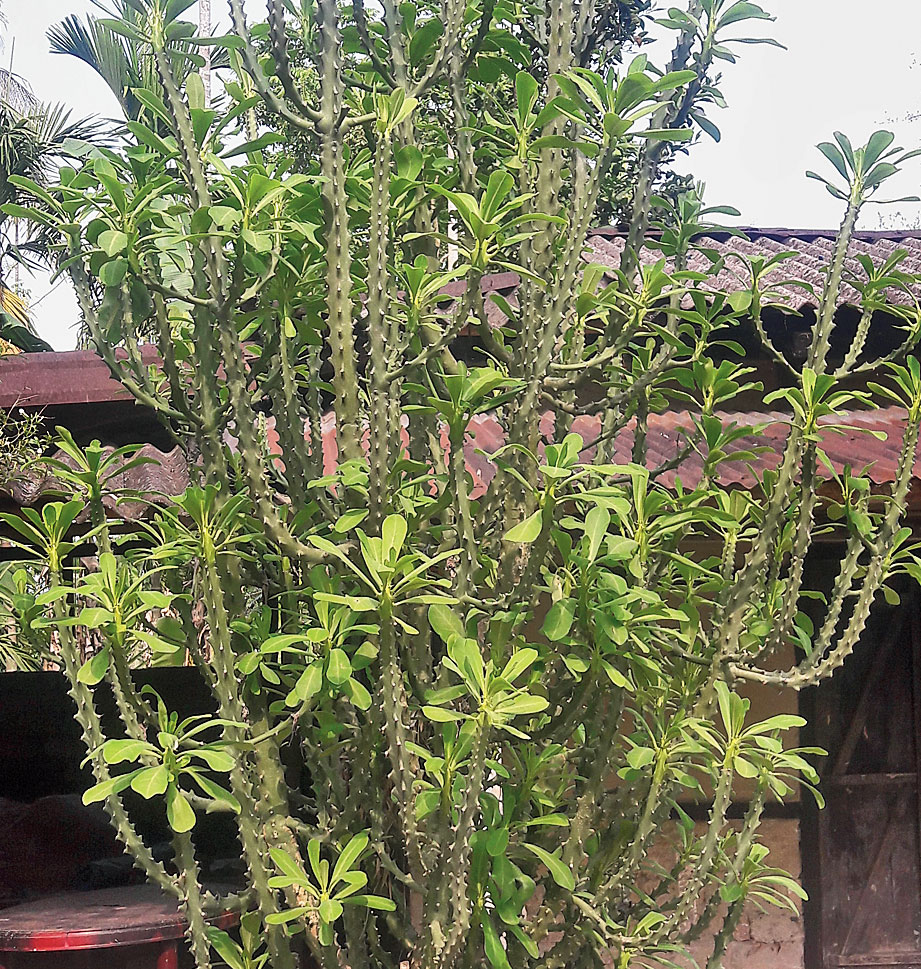 ---
|
Udalguri
|
Published 22.05.20, 11:08 PM
---
A Bathou temple, built recently in Assam's Baksa district, pays homage not only to Bwrai Bathou, the supreme god of the followers of the religion, but also to Upendra Nath Brahma who is revered as Bodofa or the father of the Bodos.
The classy temple, built by artiste Ajit Basumatary in nine years (2011-2020) at an estimated cost of Rs 15 lakh, is located at Daoraijhar near the picturesque picnic spot of Bogamati along the Indo-Bhutan border.
The temple, which houses Bwrai Bathou and statues of Hindu gods and goddesses, Upendra Nath Brahma and other Bodo revolutionary figures, has become a centre point of attraction in the area.
Basumatary told this correspondent, "I got divine inspiration to build the temple. It's my attempt to awaken the young generation to our legendary figures whose legacy is on the verge of extinction."
Detsung Basumatry, a conservation and educationist in Chirang district, said, "The Bathou religion makes people rethink about conservation of nature from the religious perspective."
In the Bodo language, "Bwrai" refers to the "eldest" man regarding power or knowledge or the "supreme one".
Therefore, Bwrai Bathou represents the supreme soul, which is omnipotent, omniscient and omnipresent. For the followers of the religion, the Sijou tree (Euphorbia splendens) symbolises Bwrai Bathou and they worship it. The religion defines the socio-cultural life of the Bodo community and incorporates its rituals, social norms, culture, tradition, ethics and philosophy.
Bihuram Boro, a former general secretary of Bodo Sahitya Sabha, in his book Gibi Bithai says the five elements — bar (air), dwi (water), hah (earth), orr (fire) and ukhrang (sky) — are the five powers of Bwrai Bathou.
The Bodofa, whom the temple also pays homage to, had served as the president of the All Bodo Students' Union and had ignited the Bodoland movement in 1987 which later metamorphosed into a strong and progressive cause. Bodoland People's Front president Hagrama Mohilary had recently urged the Centre to confer the Bharat Ratna on Upendra Nath Brahma posthumously.