Bhutan fee shadow over Assam tourists
The lower House of the Bhutan Parliament passed the new legislation, Tourism Levy and Exemption Bill of Bhutan 2020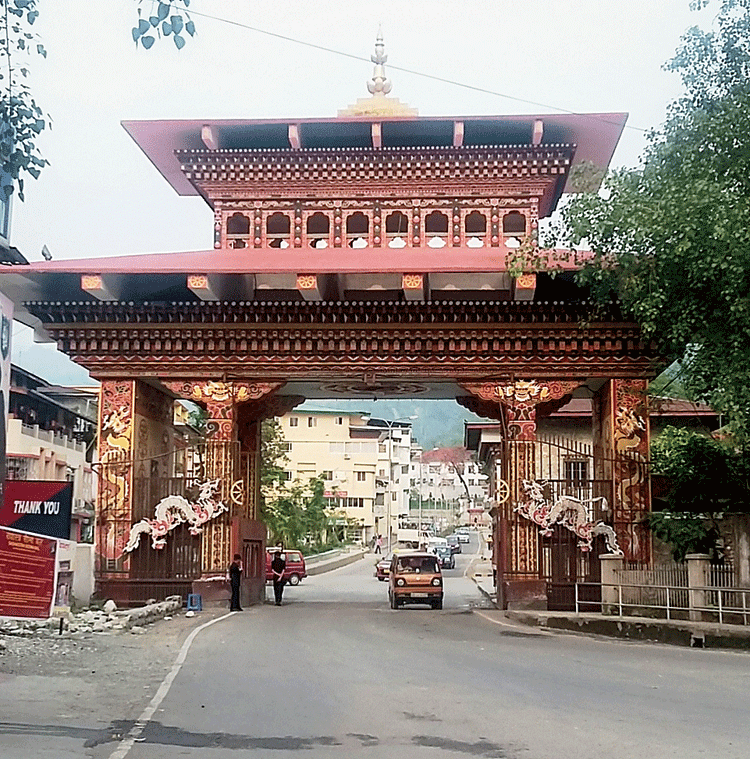 ---
|
Udalguri
|
Published 09.02.20, 07:13 PM
---
Bhutan's move to levy sustainable development fee (SDF) on Indian, Bangladeshi and Maldivian tourists has left hundreds of traders and travellers from Assam, who frequently visit the Himalayan kingdom, disappointed.
Uttam Saha, an Udalguri trader, who procures ginger from Bhutan and sells it in Bengal and Assam, said, "We hope the new legislation will not deter us from pursuing business but it will hamper the economy and discourage tourists from Assam and Bengal."
Ranjit Tamuli of Baksa, who runs a cab service for tourists to Bhutan, echoed Saha. "According to the legislation, local tourists travelling to the country will have to pay a whopping fee."
The lower House of the Bhutan Parliament on February 4 passed the new legislation, Tourism Levy and Exemption Bill of Bhutan 2020. Of the 44 members in the House, 43 voted yes to the legislation that envisages visitors from India, Bangladesh and the Maldives will have to pay 1,200 Ngultrums (Rs 1,200.17) per person per day from July. However, 11 districts of Eastern Bhutan, including the Samdrup Jongkhar district, frequented by tourists from Assam, have been exempted.
According to the legislation, children below the age of five will be exempted, while those between six and 12 years will have to pay a fee of Rs 600. The exemption will be applicable till December 2024.
There are three borders between India and Bhutan that are open to tourists from India.
They are the Jaigaon-Phuentsholing border near Bengal, Bongaigaon-Gelephu border near Bongaigaon in lower Assam, 240km from Guwahati, and Darangamela-Samdrup Jongkhar border near Baksa district, 101km from Guwahati.
Those from Kokrajhar, Chirang, Udalguri and Baksa districts who frequently visit the Himalayan kingdom can use the Darangamela-Samdrup Jongkhar border route, the only fee entry channel, as Samdrup Jongkhar district falls under eastern Bhutan that has been exempted from the legislation's purview.
The Bhutan Parliament has purportedly taken the decision to protect the country's ecology amid a spike in visitors from India.
So far, tourists from India, Bangladesh and the Maldives had been exempted from the fee of $250 per person per day during the peak season and $200 per person per day during the rest of the year that other nationals pay.
Footfall of tourists decreases in the winter from December to February and during the rains from June to August.
The fee covers accommodation, transport within Bhutan, a tourist guide, food and non-alcoholic drinks, entry fee, a $65 tourism levy or sustainable development fee and the fee for tourist visa.
There is also an additional surcharge of $40 for tourists travelling solo and $30 for each tourist in a group of two.
Altogether 2,74,000 tourists visited Bhutan in 2018. Of them, over 1,66,000 i.e. 66 per cent were from India.
"We will monitor the arrival of tourists depending on our capacity to cater to them," said director-general of TCB Dorji Dhradhul during an Indo-Bhutan summit in New Delhi recently.