Baghjan well sealed after 5 months
The Oil India well was controlled through snubbing, an operation that started on Nov 9 and involved 8 foreign experts and about 60 Oil India personnel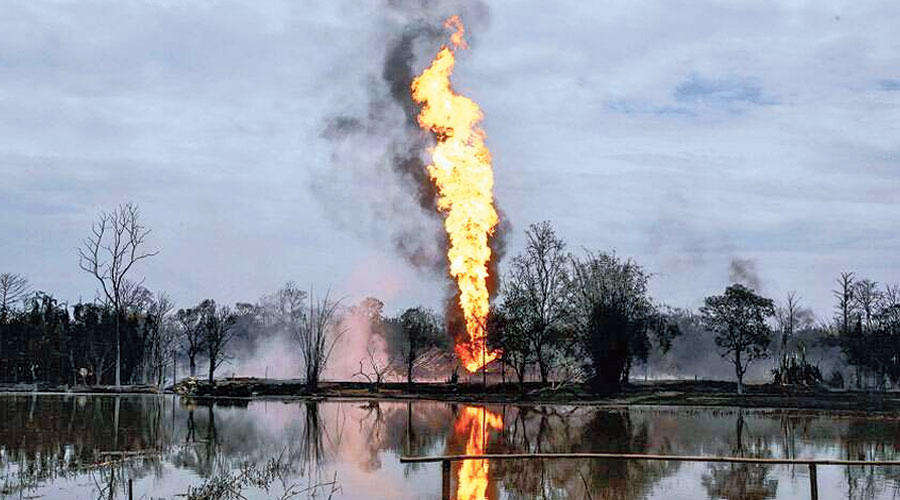 ---
|
Guwahati
|
Published 17.11.20, 12:07 AM
---
The Baghjan gas well, which suffered a blowout on May 27, was finally killed on Sunday afternoon after 172 days, bringing relief to energy major Oil India Limited and local residents.
The well belonging to Oil India was controlled through snubbing, an operation that started on November 9 and involved eight foreign experts and about 60 Oil India personnel.
Snubbing is a process through which pipes are inserted till the bottom of the well and chemical mud is injected through them to kill the well. Snubbing equipment were flown in from Canada to Calcutta last month and they reached Baghjan, about 530km east of Guwahati, on November 4.
The May 27 blowout and the subsequent wellhead fire on June 9 have affected about 8,000 residents around the well site besides the local ecology.
"The well has been killed with brine solution (chemical mud) and the fire has been doused completely. A huge relief. There is no pressure in the well now and it will be under observation for 24 hours to check if there is any amount of gas migration and pressure build-up. Further operation to abandon the well is in progress," senior Oil India official Tridiv Hazarika said on Sunday evening.
Local residents were visibly relieved.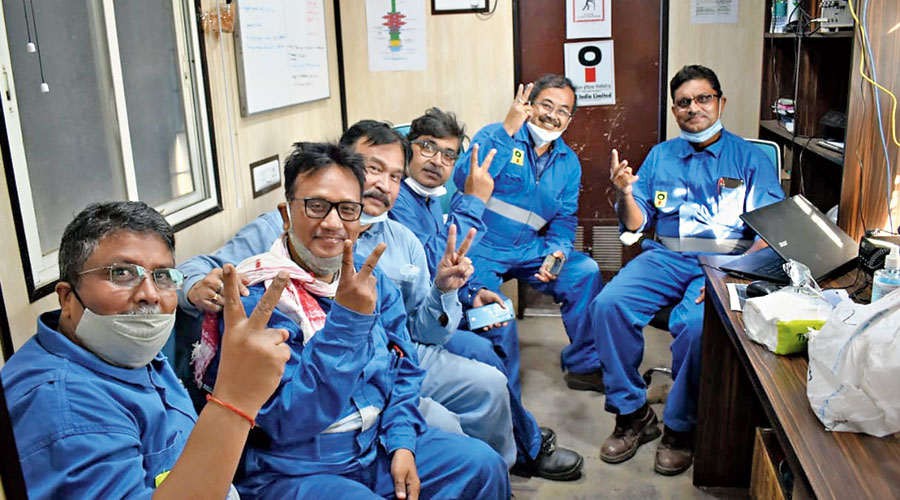 Satyajit Moran, a local youth leader, said, "There was no sound, no fire and no tremors after 172 days. We are relieved and we thank the people involved in the snubbing operations. We will now request the authorities to compensate the affected and restore the ecology as soon as possible."
On September 13, experts from Canadian company Alert had successfully managed to douse the fire at the gas well by diverting the flow of natural gas to nearby flare pits after three unsuccessful attempts to cap the well.
"It was a productive well, but will have to be abandoned now. It produced 80,000scmd (standard cubic metres per day)," Hazarika said.
P. Chandrasekaran, director (exploration and development ), P.K. Goswami, director (operations) and D.K. Das, resident chief executive, visited the Baghjan well site and had detailed discussions with the experts from Alert and the Oil India team, Hazarika said.