Awards for 2 Manipur sportsmen
Manipuri coach Mutum Ibomcha Singh and cyclist Naorem Anita Devi honoured with Vishwamitra Award 2018 and Ekalavya Award 2018 respectively by Madhya Pradesh govt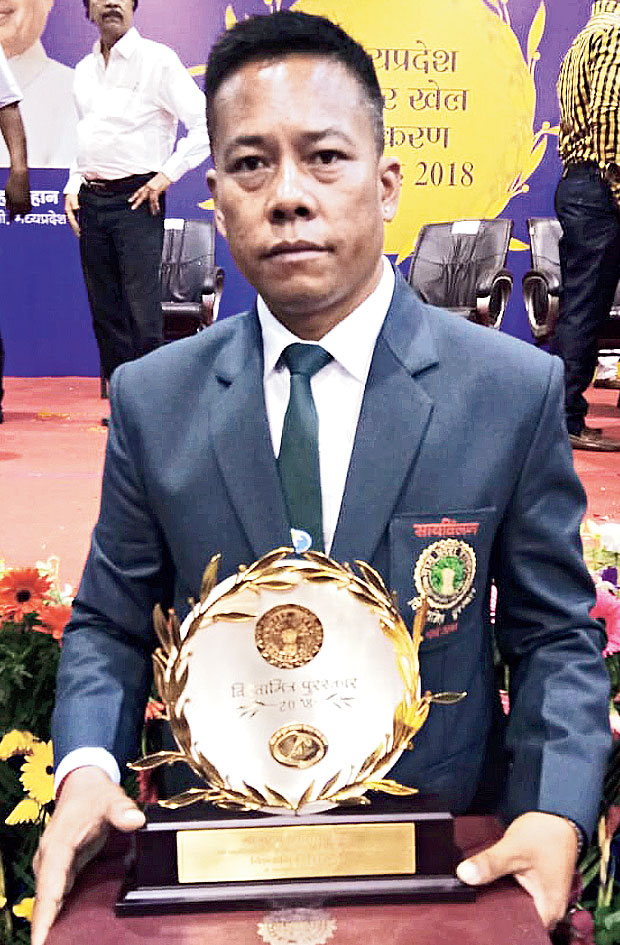 ---
|
Imphal
|
Published 07.10.18, 08:37 PM
---
Manipuri coach Mutum Ibomcha Singh and cyclist Naorem Anita Devi have been honoured with Vishwamitra Award 2018 and Ekalavya Award 2018 respectively by Madhya Pradesh department of sports and youth affairs at TT Nagar Stadium in Bhopal.
Ibomcha Singh, who hails from Keirao Bitra in Imphal East, has produced four international medals and 48 national medals during his four-year stint with the Madhya Pradesh department of sports and youth affairs.
Singh said, "I joined the department in 2013 after a friend of mine from Haryana intimated me to submit my credentials for the interview. Luckily, I got selected and took the mantle of a cycling coach."
He said before taking up the job, he was with the Manipur Cycling Association, working as a coach on voluntary basis and had produced numerous national cyclists.
He said, "The facilities, including infrastructure and equipment, provided by Madhya Pradesh are so good that the thought of returning to Manipur never crossed my mind. Manipur has got good velodromes but there is a dearth of equipment, which might hamper the development of cyclists."
Naorem Anita Devi hails from Patsoi Part II in Imphal West.