Assamese Chinese back protests against citizenship bill
Brought to work in tea plantations 2 centuries ago, then rounded up during 1962, they see themselves as part of the local populace today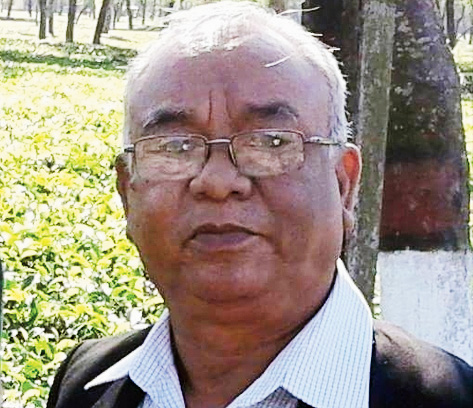 Wing Him Tham, a second generation Assamese Chinese, has a different take. He said the agitation over the bill shouldn't affect people's lives.
The Telegraph picture
---
Guwahati
|
Published 22.01.19, 06:34 PM
|
---
Some members of the microscopic Assamese Chinese community, who have long acculturated in mainstream Assamese society, have lent their voice to protests against the Citizenship (Amendment) Bill, 2019.
For the past two weeks, there have been vehement protests against the Union and state governments from various quarters, including student and civil society organisations, against the bid to make the bill a law.
Members of the Assamese Chinese community, scattered across the state, specifically in some pockets of Upper Assam, said they consider themselves a part of Assamese society and hence it is natural for them to offer support to protesters opposing the bill.
"The Assamese Chinese community has always considered itself a part of the state. We have embedded ourselves in Assamese society. We support people who are protesting against the bill. This land is our home and its people are our own," said Eugene Tham, a professional and third generation Assamese Chinese settled here. The city has four or five Assamese Chinese families.
Vicky Lee, another third generation Assamese Chinese based at Makum in Tinsukia district, said, "If the bill is made into a law, Assam may face a Tripura-like situation. The bill will be problematic for the state and its people." Around 40 to 50 Assamese Chinese families stay at Makum.
Brought to Assam by the British to work in tea gardens around two centuries ago, the Chinese migrants assimilated into the Assamese society by marrying local women. But everything changed in 1962 during the Chinese aggression when paranoia took over and the community was left on tenterhooks.
On November 19, 1962, Chinese people living in Assam were rounded up and taken to camps at Deoli, Rajasthan, by train. Their ordeal was similar to that of the Japanese Americans during World War II when over a lakh of them living along the West Coast were sent to relocation camps after the attack on Pearl Harbour.
The community has since assimilated with the Assamese community. Many Assamese Chinese have even changed their Chinese surnames to Assamese ones.
However, Tezpur-based Wing Him Tham, a septuagenarian and a second generation Assamese Chinese, has a different take. He said the agitation over the bill shouldn't affect people's lives. It should be the responsibility of the people to elect proper representatives so that their aspirations and needs are taken care of.
"Protests of any kind shouldn't hamper the lives of the common people. The issue over the bill is a serious one. But, at the same time, Assam has witnessed countless agitations and shutdowns over the past few decades. We should know what can be achieved from agitations and also be careful that we don't harm ourselves," he said.