Assam to institute own versions of Bharat Ratna and Padma awards
The Asom Ratna Award is to be presented every year to one person who has made significant contribution to the society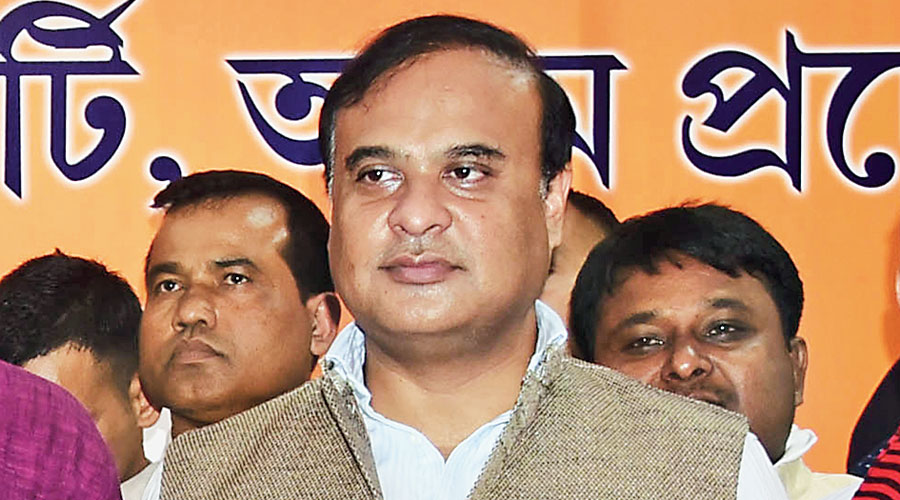 The cabinet also instituted other civilian honours such as the Asom Bibhushan Award to be presented to three persons, the Assam Bhushan to five and the Asom Shree to 10 people every year
File picture
---
Guwahati
|
Published 10.06.21, 12:30 AM
|
---
The Assam government will present its own versions of the Bharat Ratna and the Padma awards from next year.
The weekly cabinet meeting, chaired by chief minister Himanta Biswa Sarma here on Tuesday afternoon, decided to institute the Asom Ratna Award to be presented every year to one person who has made significant contribution to the society.
The cabinet also instituted other civilian honours such as the Asom Bibhushan Award to be presented to three persons, the Assam Bhushan to five and the Asom Shree to 10 people every year.
These four awards will carry cash prizes of Rs 5 lakh, Rs 3 lakh, Rs 2 lakh and Rs 1 lakh respectively with other benefits like free medical treatment for critical illness, free stay at Assam Bhawans and free travel in ASTC buses, among others.
"We can say these awards will be the state version of the coveted awards extended at the national level. The general administration department will supervise/ monitor activities related to these awards. Details are being worked out," cabinet minister Pijush Hazarika told The Telegraph.
The Bharat Ratna is the highest civilian award of the country awarded in recognition of exceptional service/performance of the highest order in any field of human endeavour.
The Padma awards, given in three categories, are one of the highest civilian honours presented annually on the eve of Republic Day.
The three categories of Padma awards are the Padma Vibhushan (for exceptional and distinguished service), the Padma Bhushan (distinguished service of higher order) and the Padma Shri (distinguished service).
Like the Bharat Ratna, the Padma awards were also instituted in 1954.
The BJP-led state government also decided to confer literary pension in the name of litterateur Homen Borgohain on his birthday, December 7, and sports pension in the name of Arjun Bhogeswar Barua on his birthday, September 3.
Similarly, artistes' awards will be conferred on January 17 every year.
All these awards will be announced seven days ahead of the presentation.
Other cabinet decisions included:
⚫ All government offices will display photographs of the President, Prime Minister and the first Assam chief minister Gopinath Bordoloi. This is the first time such a directive has been issued, an official said.
⚫ The first budget session of the present Assam Legislative Assembly will begin on July 12.
⚫ A committee under MLA Padma Hazarika will be formed to oversee the utilisation of 77,000 bighas of government land freed from encroachers at Gorukhati in Darrang district for agricultural purposes.
⚫ Simplification of flood damage assessment and repair of infrastructure. Deputy commissioners authorised to take necessary action in this regard within the timeframe of April 1 to October 31.
⚫ For smooth implementation of the Batadrava Than Cultural and Tourism Project, cabinet approval for allotment of additional land measuring 35 bighas 2 katha 2 lecha to the management committee. Cultural affairs and tourism minister Bimal Borah will visit and review the status of the project every month.