Assam government creates new department for tribal affairs
The objective of the department will be to preserve and promote the faith and culture of the state's indigenous population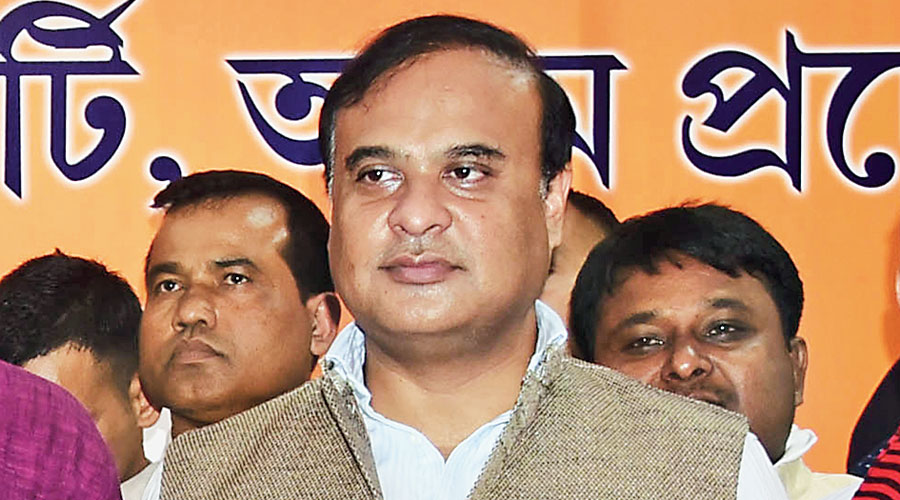 ---
|
Guwahati
|
Published 12.07.21, 02:52 AM
---
The Assam government on Saturday announced the creation of a new department of indigenous faith and culture, the objective of which will be to preserve and promote the faith and culture of the state's tribal population.
Assam chief minister Himanta Biswa Sarma announced the decision after a cabinet meeting held here on completion of two months of his government. 
Assam has become the second state after neighbouring Arunachal Pradesh to have such a department in the Northeast.
The BJP-led Arunachal Pradesh government had created the department of indigenous faiths and cultural affairs in 2017.
"We have a lot of tribes like Rabha, Boro, Mising, Moran and Mutack. They have their own faith, customs, rituals and culture. This rich heritage needs to be preserved and promoted. This independent department will do that, not build roads and houses, for which we have the department for welfare of plain tribes and backward classes," Sarma said.
The new department will take the number of state government departments to 55.
Sarma added: "The cabinet has requested the finance minister to allot substantial funds to the new department in the budget to be presented on July 16 so that it can carry out its mandate effectively."
The WPT & BC is the nodal department for formulation and implementation of policies and programmes for welfare and development of the Scheduled Tribes, Scheduled Castes and other backward classes in the state.
The ST population make up for over 12.4 per cent of the state's population of about 3.2 crore while the SC population is about 7.15 per cent. There are 14 recognised plains tribes, 15 hills tribes and 16 SC communities in the state.
"Though details of the new Assam department are yet to be announced, it will be more or less along the lines of the Arunachal Pradesh department. After all, the BJP is committed to the welfare of the indigenous communities who have voted overwhelmingly for it since 2014," a source said.
Besides creation of the new department, Sarma also announced major financial and administrative reforms to end red tape to speed up approval of funds for implementation of development projects. More power has been given to commissioner and chief secretary in financial matters.
"It is a major step which will save time and give us more time to monitor implementation of the schemes," he said.
Sarma also said the government will pilot the cow protection bill in the budget session starting July 12. "We will also announce big measures on the population control front like voluntary sterilisation in the budget," Sarma said.