Assam gets Rs 2000cr dairy project
State govt signs MoU with NDDB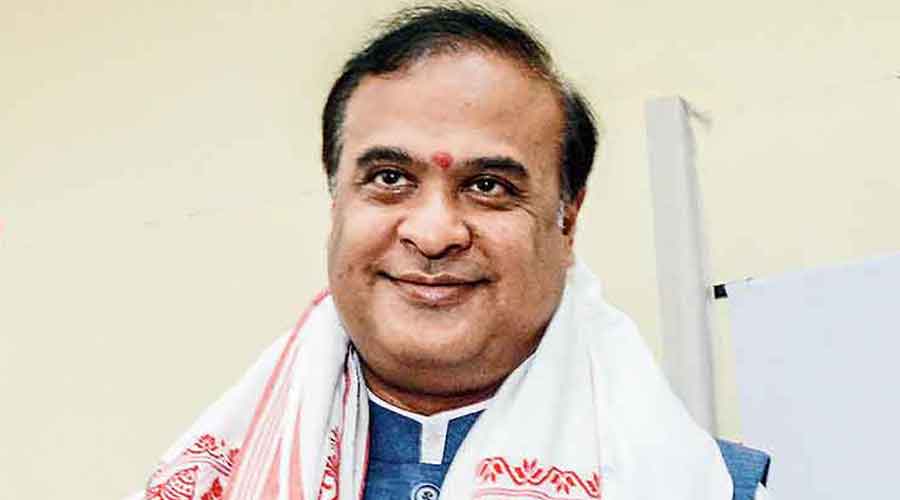 ---
Guwahati
|
Published 09.01.22, 01:21 AM
|
---
The Assam government and National Dairy Development Board on Friday signed a Memorandum of Understanding (MoU) to create a Rs 2,000-crore joint venture to transform the state's dairy sector and the rural economy.  
The MoU is a natural follow-up of the incumbent BJP-led state government's pet project to protect and preserve cows, among others, for improving the dairy sector and livelihood of those dependent on cattle, something which was reflected in chief minister Himanta Biswa Sarma's speech on Friday.
"People come to me with requests to allow trucks to send cows outside for their meat which we do not  want. Our focus is to increase dairy production and by-products from cattle rearing like organic manure…. Assam must become self-reliant 
in meeting its requirement without depending on other states for milk and its by-products," Sarma said.  
Sarma in a tweet said: The objective of the move was to process 10 lakh litres of milk a day through six new milk processing units in seven years,  boost the earning of 1,75,000 dairy farmers, set up two cattle feed cattle and organic manure manufacturing units and import high-yielding cattle breed and artificial insemination."
In another tweet, the chief minister said: "I also laid the foundation stone of Purabi Dairy expansion project and assured dairy farmers to provide subsidy on account of price fluctuations. These initiatives will make Assam a dairy hub and truly #Atmanirbhar in milk production & other food products." 
Purabi's expansion will see its production capacity will be upgraded from the existing 60,000 litres per day to 1.5 lakh litres.
Assuring dairy farmers subsidy for market price fluctuation of their produce, Sarma urged all dairy cooperatives to engage in healthy competitions for the economic growth of Assam while stressing on multi-cropping and diversification of agricultural practices.
The state government had pushed the Assam Cattle Preservation Act, 2021, passed by the Assembly on August 13, imposing a complete ban on the slaughter of cows, regulating the sale of beef besides imposing stiff penalties on violators. There were apprehensions that the stringent legislation would adversely impact those rearing cattle.
On December 23, the Assembly passed the Assam Cattle Preservation (Amendment) Bill,2021, intending to remove certain existing restrictions with the aim of "facilitating" utilisation of cattle for animal husbandry and agricultural purpose.
Sarma had assured the Assembly on December 23 that his government would take steps to ensure the livelihood of those dependent on cattle was not affected, revealing plans to boost milk production by 10 lakh litres a day.
Towards this end, state finance minister Ajanta Neog had said while presenting her first budget in July that Assam would go for sex-sorted insemination to boost the female calf population to meet the rising demand for milk to benefit dairy farmers.
Parshottam Rupala, Union minister for fisheries, animal husbandry, and dairying, in his speech at the signing of MoU in Guwahati, appreciated the initiatives undertaken by the Assam government for the growth and development of the dairy sector while asserting that new technology in the field of animal husbandry must reach the farmers for their benefit.