Assam gets CNG station
Dibrugarh is the first town in Assam to have a CNG station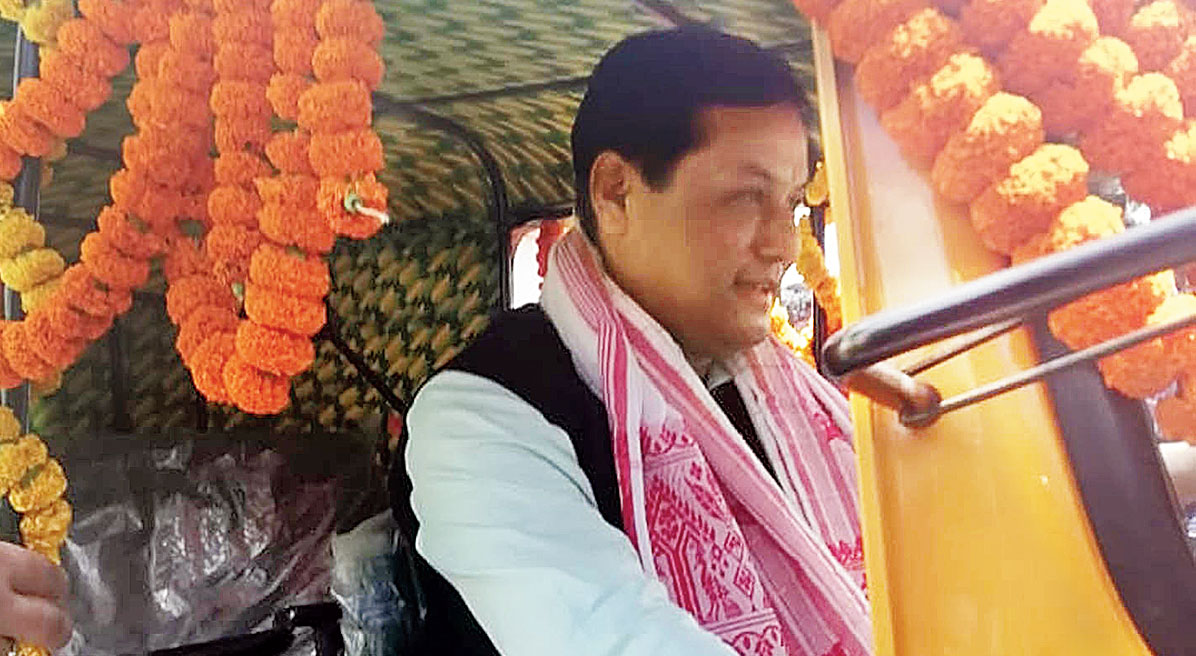 ---
---
Assam chief minister Sarbananda Sonowal on Saturday inaugurated Assam first compressed natural gas (CNG) station in Dibrugarh.
Dibrugarh is the first town in Assam to have a CNG station.
The master station will be owned and operated by the Assam Gas Company Ltd (AGCL). The company also plans to open CNG stations in Tinsukia, Sivasagar, Jorhat, Golaghat and Guwahati.
"After we came to power in Assam, we had made an agenda to make the state free of terror and pollution. So, today is the first step towards fulfilling the dream of making
Assam pollution-free and CNG vehicles will become effective to control air pollution. Now, people can easily avail CNG fuel at cheaper rate compared to petrol and diesel. The CNG station will benefit the people in Dibrugarh. In the coming years, more CNG stations will be open in other districts of Assam," Sonowal said.
He thanked the AGCL, Assam State Electricity Board and Assam State Transport Corporation for their efforts to set up the CNG fuel station in the state.
"CNG is a cheap fuel compared to petrol and diesel. It will cost Rs 50 per kg. As of today, a litre of petrol costs Rs 72 while diesel costs Rs 65 per litre. While the mileage of petrol-driven cars is around 15km per litre, CNG provides a mileage of around 21km per kg. So both in terms of price and mileage, CNG is a clear winner. CNG is also the cleanest fuel because of low carbon content. Therefore, our first target will be autorickshaws and school vans considering their high pollution emission," an AGCL official said.
However, before switching to CNG fuel, people have to retrofit CNG kits in their
vehicles. The kits, which will be installed by third parties, will cost between Rs 25,000 and Rs 50,000 depending on the quality.
Union minister of state for food processing industries, Rameswar Teli, Assam minister for industries and commerce Chandra Mohan Patowary, transport minister Bolin Chetia, AGCL chairman Ashok Kumar Bhattacharya, Dibrugarh MLA Prasanta Phukan, among others, were present at the event.