Assam farmers follow safe-stubble policy
Farmers sell stubble for Rs 1,500 to Rs 3,000 per truck instead of burning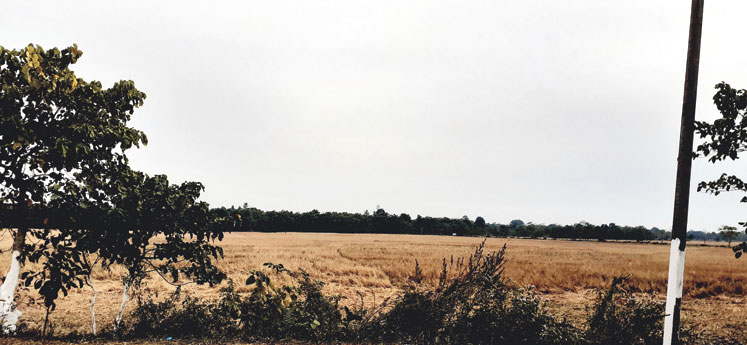 ---
---
Stubble is not a threat to the environment in Assam as the farmers of the state here sell the crop-waste from their paddy fields instead of burning it.
Hundreds acres of paddy fields from Dhola to Sadiya, Rangajan to Dirak and Tingrai to Margherita in Upper Assam's Tinsukia district can be seen spreading wide and large on the both side of the national highways.
"We don't burn it. In no part of the state you will hear farmers burning the crop waste from their paddy fields after harvesting. We have been selling (stubble) to Rs 1,500 to Rs 3,000 per truck. The idol makers and gosala (cow sheds) owners buy it. It is a kind of self-compensation to poor farmers like us who were the victims of massive floods last year here and almost all districts of the state," said Gokhle Bora, a farmer in Sadiya (Shantipur) told The Telegraph.
During the monsoon last year, farmers were severely affected because of the floods.
According to the state agricultural department, the three waves of floods last year had inundated 3.82 lakh hectares of agricultural land and destroyed crops in 2.79 lakh hectares of farmland. Following the loss, the state government distributed relief and seeds for farming.
"You can also see certain cleanliness in the fields this time. Many groups used to picnic in the harvested paddy fields. They were making these places a dumping ground by scattering plastic wastes like bottles and bags. To cook delicacies they were burning stubble and destroying it in many ways. But this New Year it is not so. Our cattle are grazing stubble and we are keeping some aside for cows, goats and oxen and selling the extra," Bora added.
In other states, mainly Punjab and Haryana, an estimated 35 million tonnes of crop waste from paddy fields are burnt after harvesting as a low-cost disposal practice to reduce the turnaround time between harvesting and sowing for the second time.
"Here there is no dangerous practice of stubble burning and so no issue of air pollution. Assam farmers help a lot in environment preservation," Joseph Induwar, an environmental science teacher, said.
To improve the farmers' condition, the agricultural ministry has developed a seven-point strategy to double farmers' income in the country. The strategy includes improving irrigation efficiency, reducing input cost thereby increasing production, increasing investment in warehouses and food processing, and introducing reforms in agricultural marketing.
The plan will also address concerns of farmers on crop losses and give a push to allied activities such as horticulture, dairy, fisheries, poultry and bee farms.