Assam debates safe house structures
The massive Nepal quake has rekindled the debate on which is better for housing in Northeast, which lies in the highest seismic zone - the Assam type house or the RCC concrete building.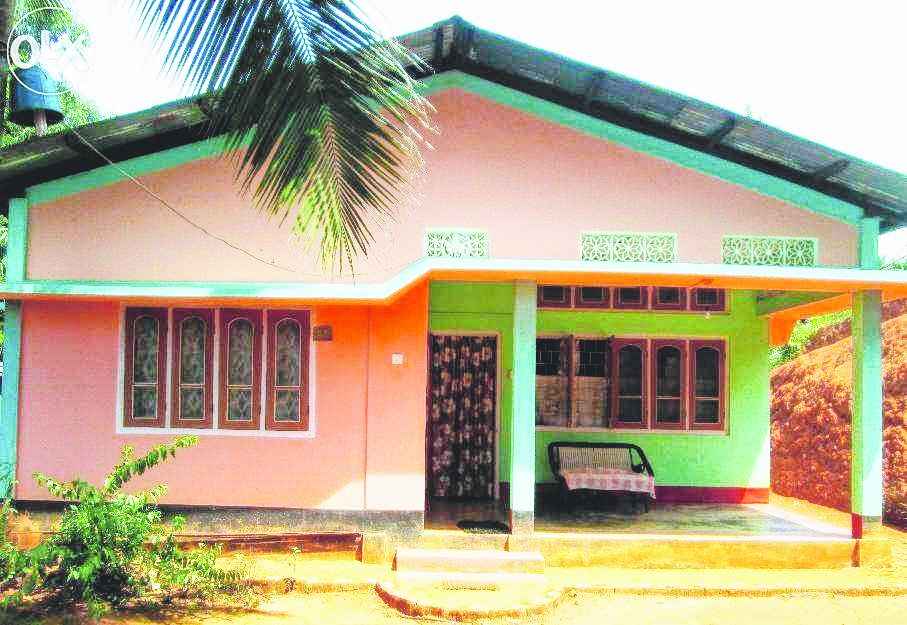 ---
Published 26.04.15, 12:00 AM
|
---
Guwahati/Shillong, April 25: The massive Nepal quake has rekindled the debate on which is better for housing in Northeast, which lies in the highest seismic zone - the Assam type house or the RCC concrete building.
"There is an urgent need to present affordable and sustainable housing to the masses which is safe against earthquakes and mitigates loss of life and property. We need to look at traditional housing again seriously and document the practice with improved earthquake resistant features, so that the rural and semi-urban population can be encouraged to adopt the improved traditional housing wherever possible, instead of being compelled to live in poorly constructed RCC houses," says Jayanta Pathak of the civil engineering department at the Assam Engineering College, Guwahati.
He said the Assam type construction is one such practice that has the potential to emerge again as one of the most sustainable earthquake safe housing forms.
"The advantage of this lightweight, eco-friendly construction was well understood by the successive governments before and after Independence and the practice was largely adopted for construction of government offices and residences across these states. The Assam public works department has specifications of this type of housing included in their schedule," he said.
Devesh Walia, professor of geology in the environmental studies department of North Eastern Hill University in Shillong, said Assam-type buildings with wooden frames are very light and don't create devastation and kill people.
"But by converting such houses into RCC structures, people's lives are at risk, as the wrong type of RCC building at the wrong place very often gets devastated during earthquakes and has the potential to kill people. It is high time the government and people abide by building guidelines and keep themselves safe from seismic hazards," he said.
The question everyone is asking is whether Assam type houses are relevant in today's context.
"Because of space constraints, vertical expansion like construction of multi-storey building is a normal trend in all growing cities and townships. Construction of low height buildings like single-storey Assam type structures may not be feasible mainly because of space constraints to accommodate required floor space, considering the rules and regulations of construction bylaws," consultant engineer J.N. Khataniar said.
He said all structures over the ground whether it is Assam type or multi-storey buildings behave like an inverted pendulum during earthquakes.
"The deflection of multi-storey buildings is more in comparison with Assam type single-storey buildings because of its height and so needs more attention to make it safe from earthquakes," he said, adding that multi-storey buildings need more attention in planning and structural designing.
Tikendrajit Saikia, president of Association of Architects Assam, said there is no alternative to multi-storey buildings today because of space constraints.
"There is no problem if the technology used is good. Building codes have to be obeyed by builders," Saikia said.
Meghalaya Architects Forum president Aiban S. Mawkhroh said engineered RCC buildings in the Northeast are designed to be seismic proof. But states like Mizoram, Arunachal Pradesh and Nagaland, which are a part of the Himalayan Range or new mountains, have loose soil, and, therefore, built forms are much more vulnerable to earthquakes and destruction is high, he said.
However, he expressed apprehension about the buildings, which are located outside the jurisdiction of the Meghalaya Urban Development Authority.